Manchester Property Investment Event Highlight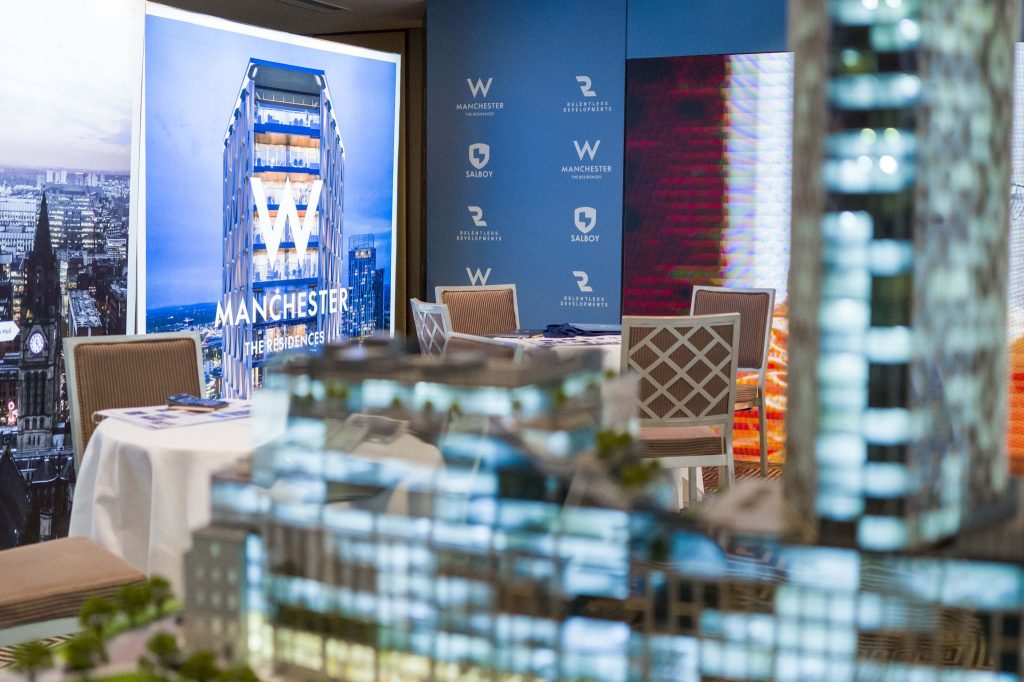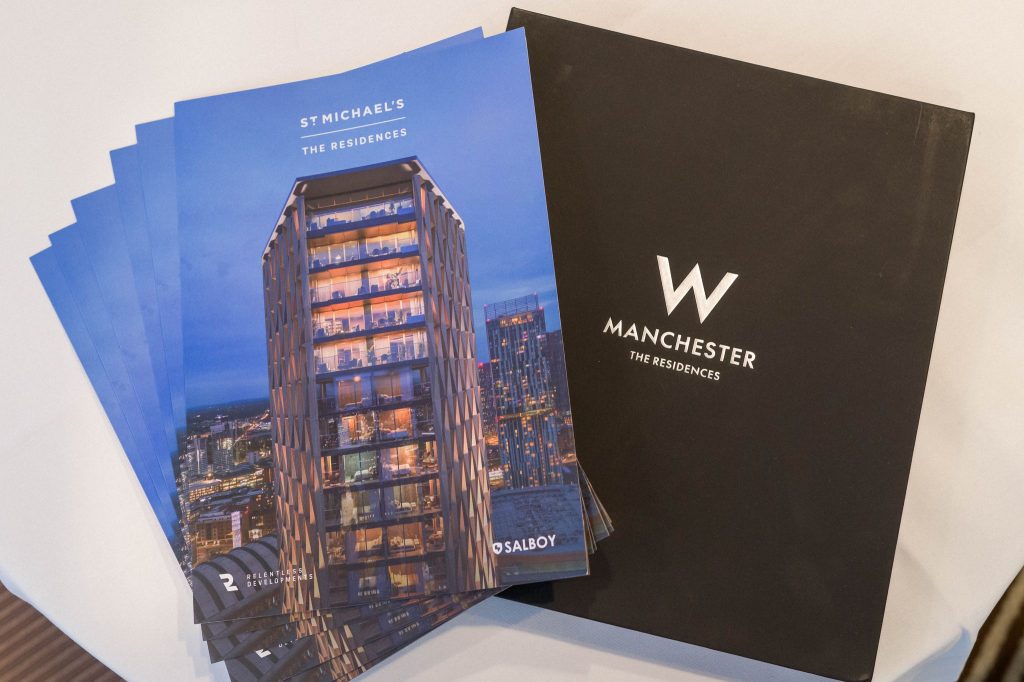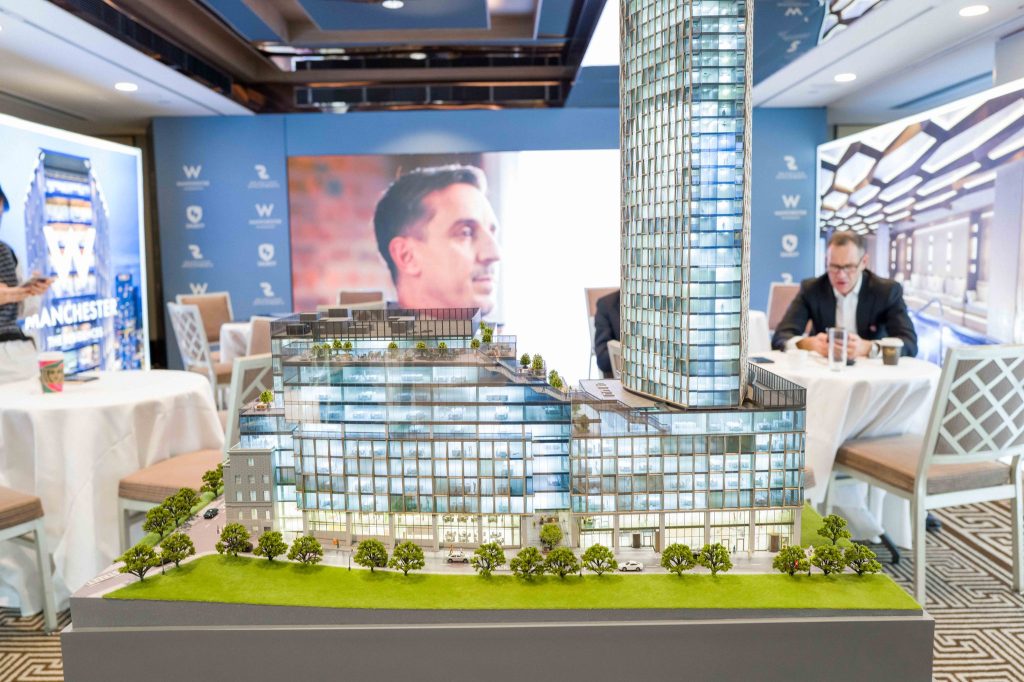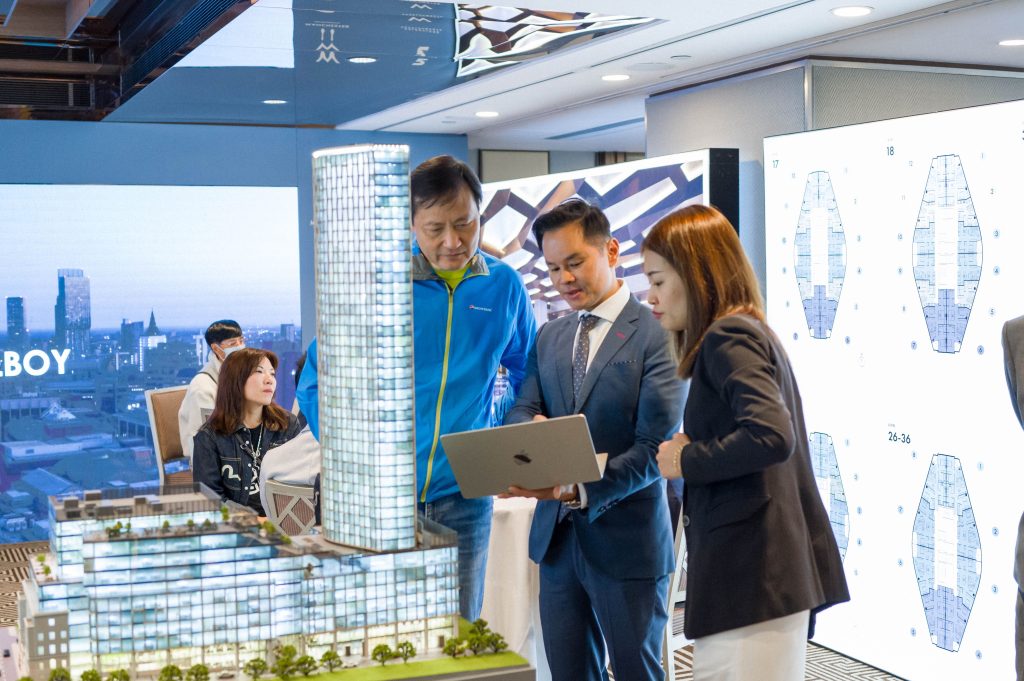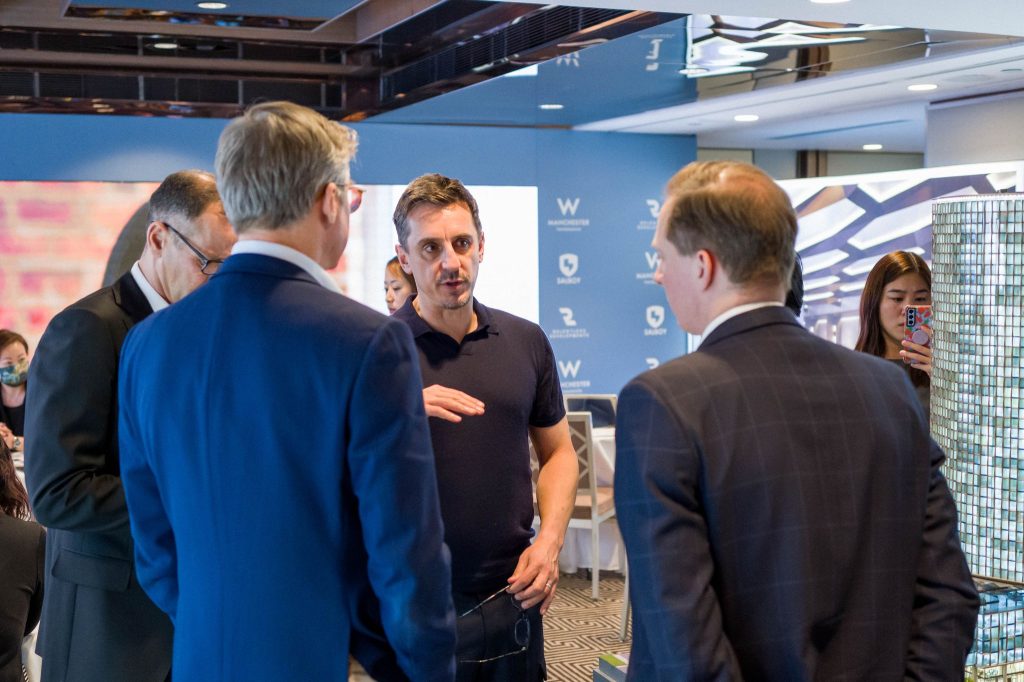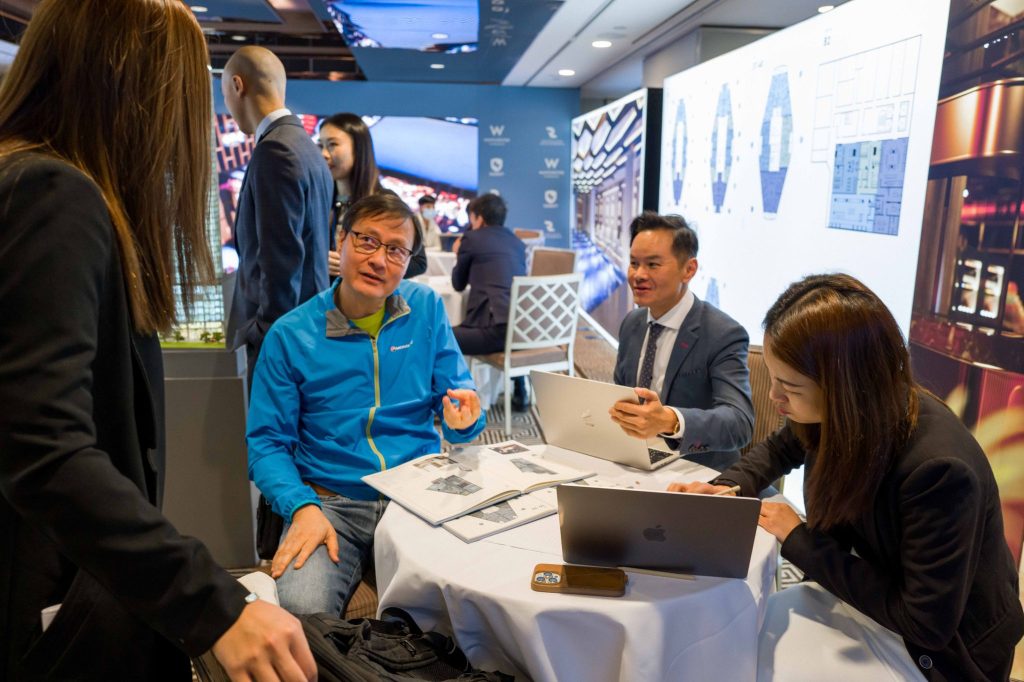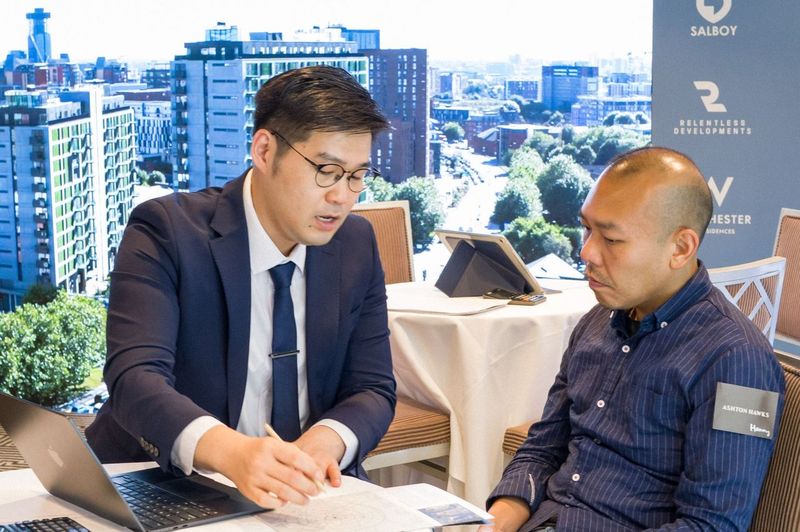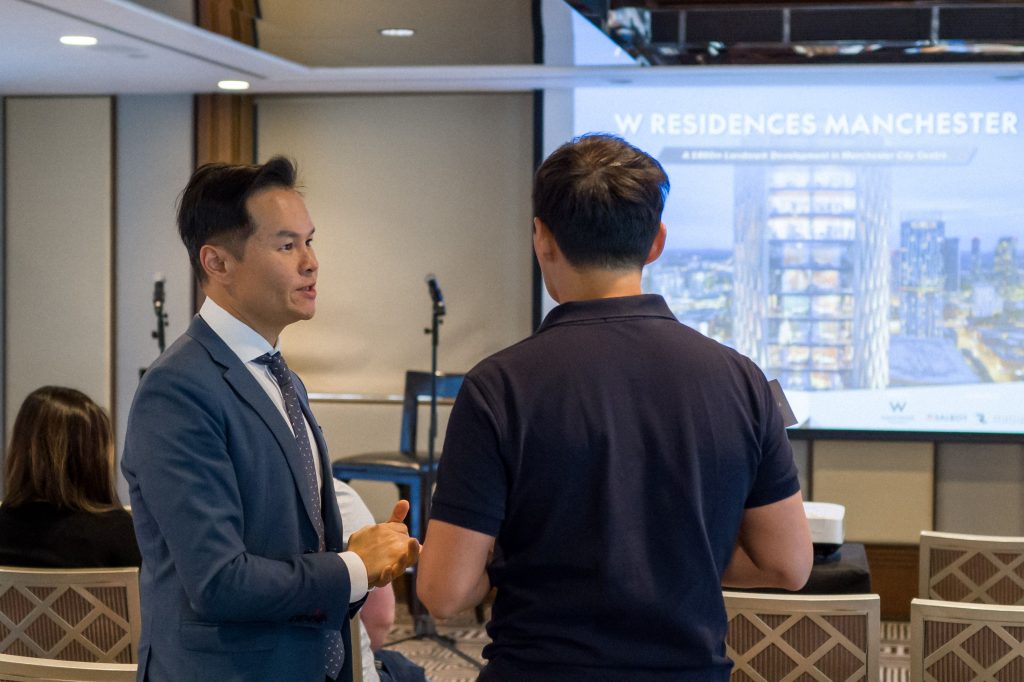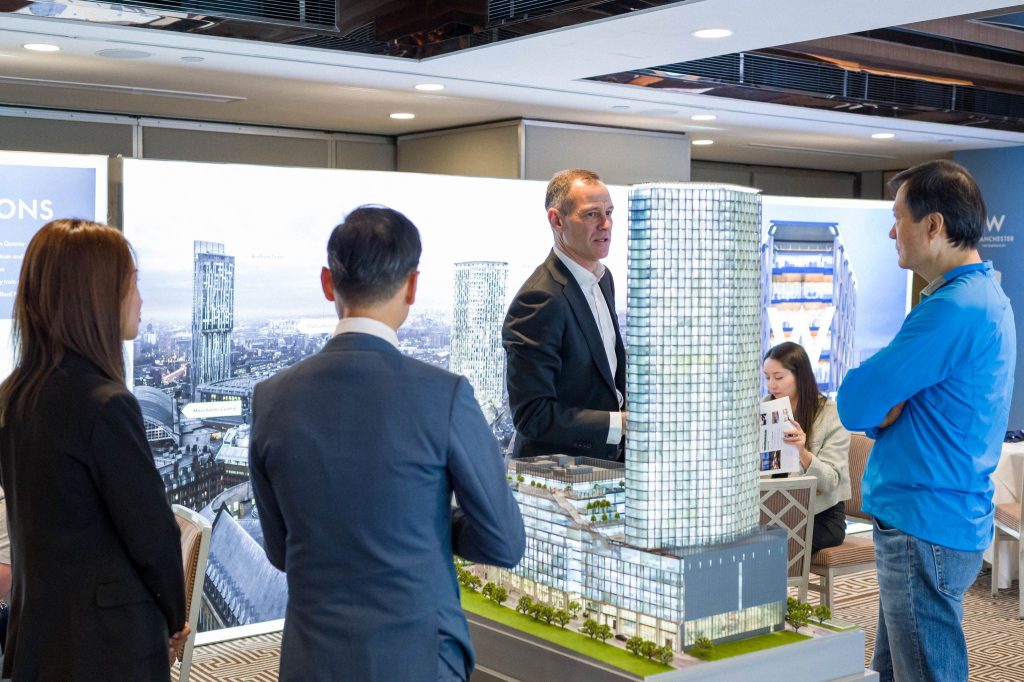 The above event had been already grandly finished. To know more about the property, please don't hesitate to WhatsApp us👇🏻
WhatsApp: 5226 1138 | https://wa.link/t309eg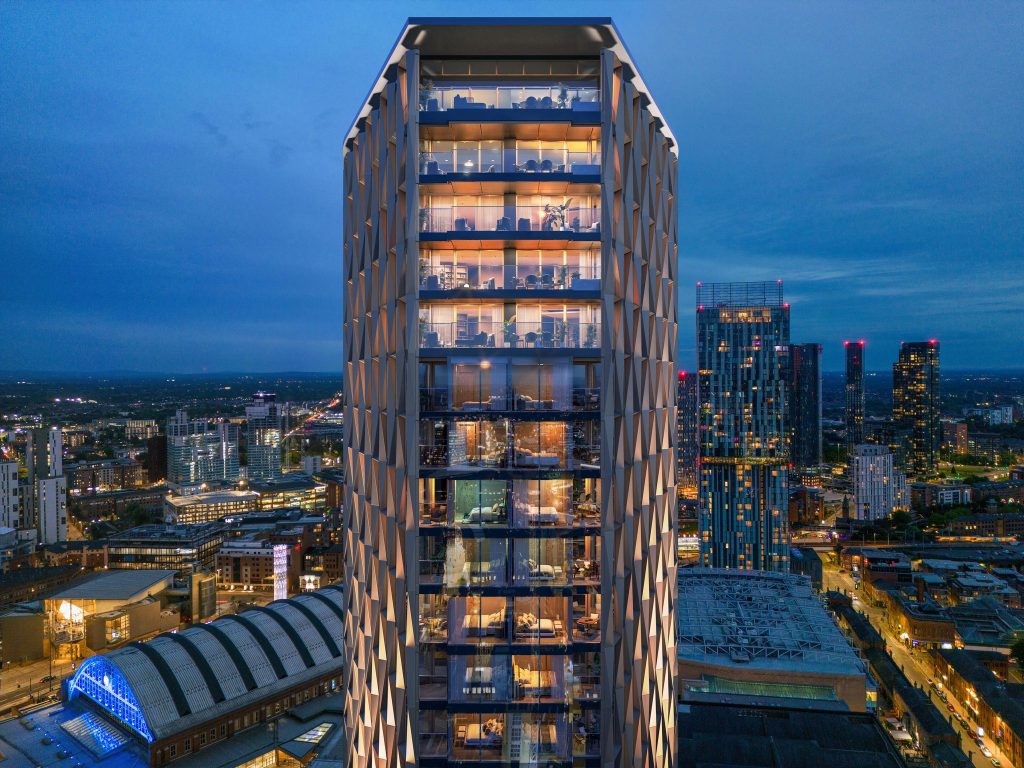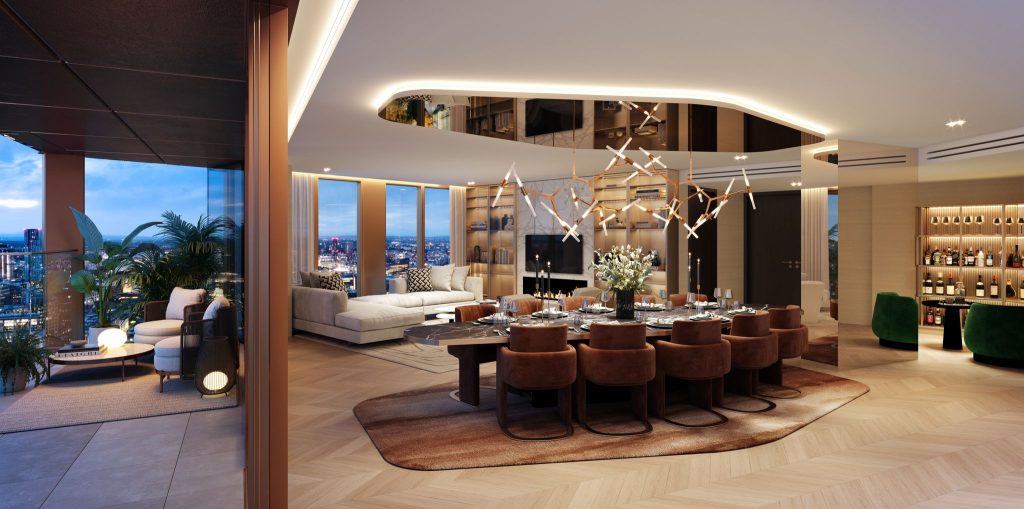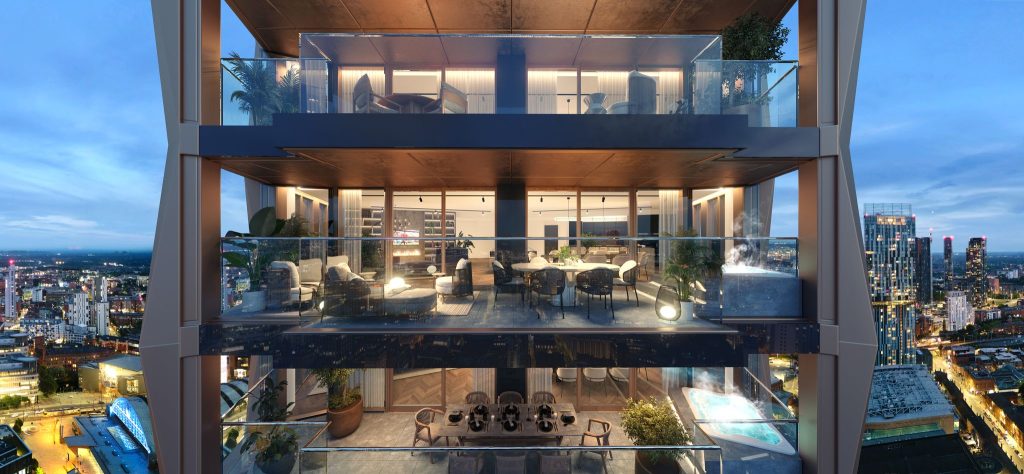 Embark on a journey of unparalleled luxury at W Residences Manchester, presented exclusively by Ashton Hawk. This extraordinary development sets the standard for opulence by seamlessly fusing visionary workspaces with vibrant living. Immerse yourself in sophistication within our remarkable 200,000 sq ft sustainable workspace base—the epitome of craftsmanship—completion slated for Q3 2027. Prepare to be captivated by exquisite residential units in the soaring high-rise section. At the clubhouse, indulge in five-star W Hotel amenities, world-class dining experiences, and a dynamic public plaza that creates an exclusive community ambiance. Our meticulously crafted design ensures residents luxuriate in hotel-caliber services and unrivaled facilities from the haven of their own homes, including round-the-clock room service. Experience the ultimate opportunity for luxury at W Residences Manchester, where exclusivity meets limitless indulgence.
W Residences Manchester sets the new standard in extraordinary, hotel-inspired living, where ownership perks are second to none. Indulge yourself everyday.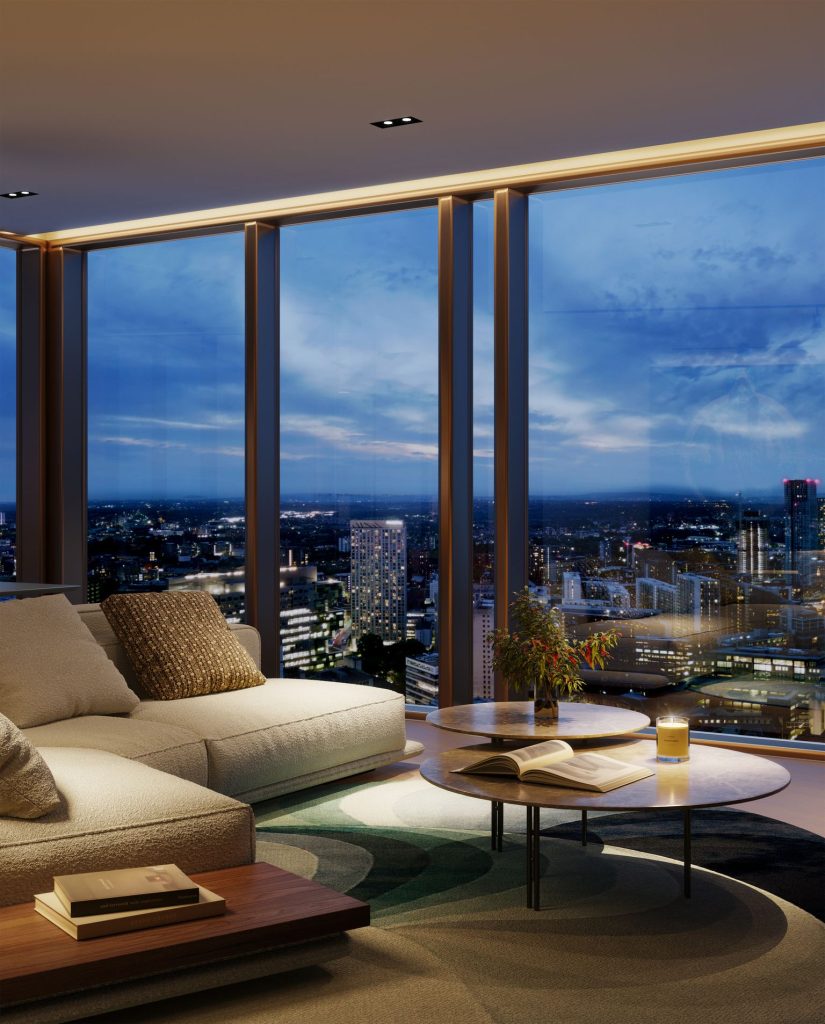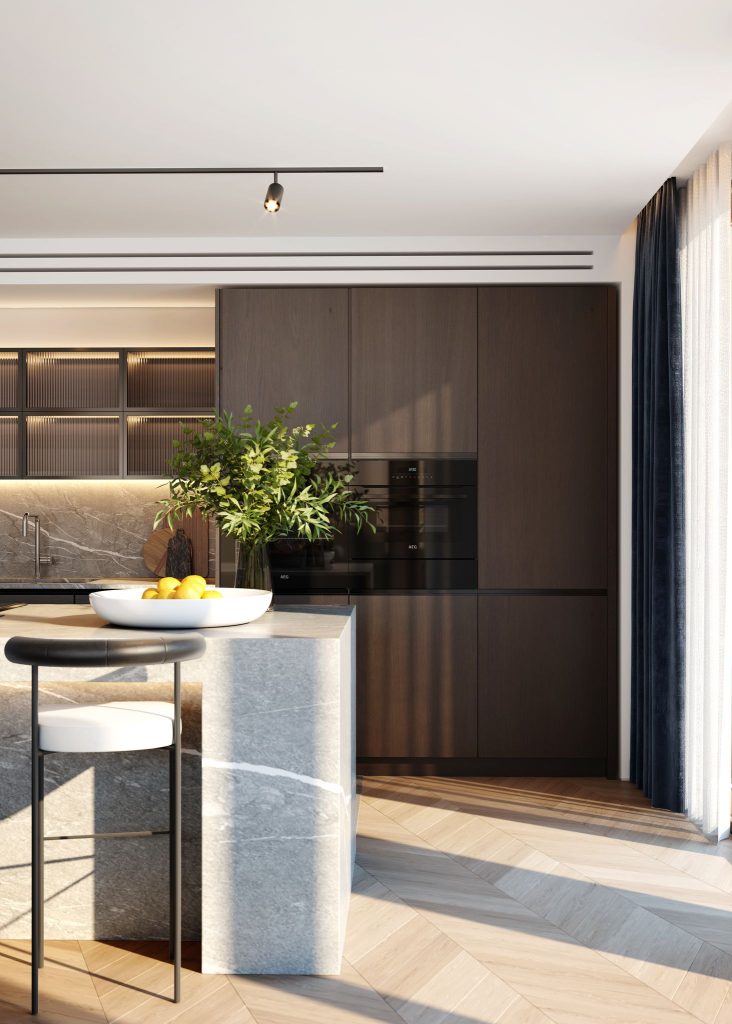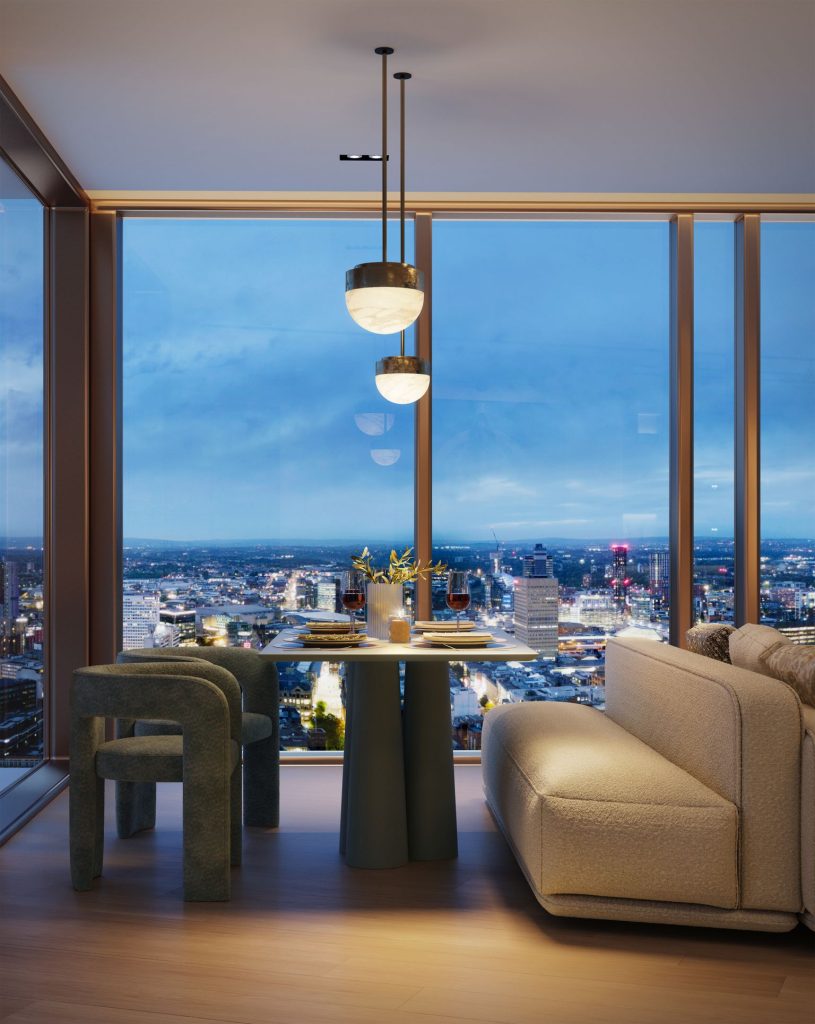 PRIME LOCATION
Invest in the standout location of W Residences Manchester, nestled in the city's vibrant heart. Experience an unparalleled urban living at the first branded residence in Manchester, mere steps from the bustling city center. Enjoy effortless access to premier shopping, delectable dining, and sensational entertainment.
DETAILS ON

W RESIDENCES MANCHESTER
Developer: Salboy & Relentless Developments
Architects: Hodder + Partner 
Contractor: DOMIS Construction 
Local Authority: Manchester City Council
Tenure: Leasehold 
Estimated Completion: Q3 2027 
Services Charge: Estimated £9.95 per sq.ft  
Floor: 41 storeys tall

One-bedroom units (407~535.5sqft) 

Two-bedroom units (768~1417.9sqft)

Three-bedroom units (2393.9~2587.3sqft)

GSA RANGE 407~2587 sqm

NO. OF UNITS: 231
24/7 Whatever/Whenever® Service

W Resident lounge

W Living Room

Swimming Pool

Sauna and Steam Rooms

Beauty Bar and Treatment Rooms

Gym and Studio

Restaurant and Cafe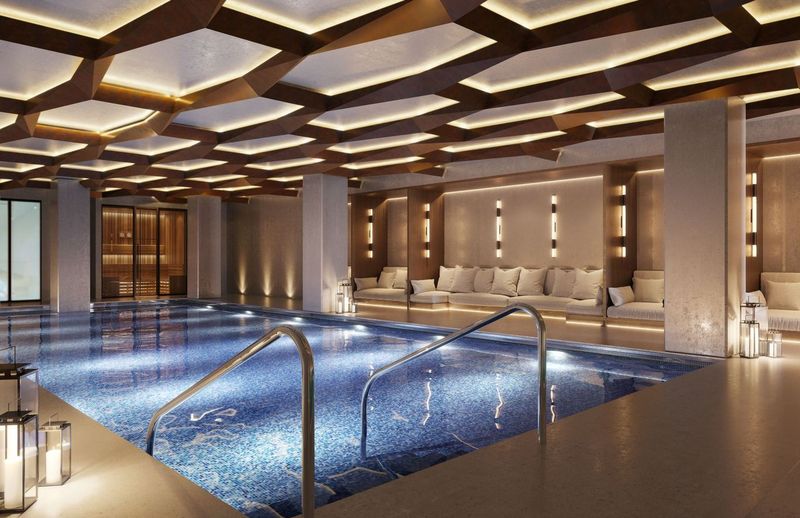 24/7 Whatever/Whenever Service
Invest in W Manchester Residences for a seamless and convenient lifestyle. The attentive team is dedicated to fulfilling residents' needs, from ticket bookings to transportation arrangements, ensuring a hassle-free experience.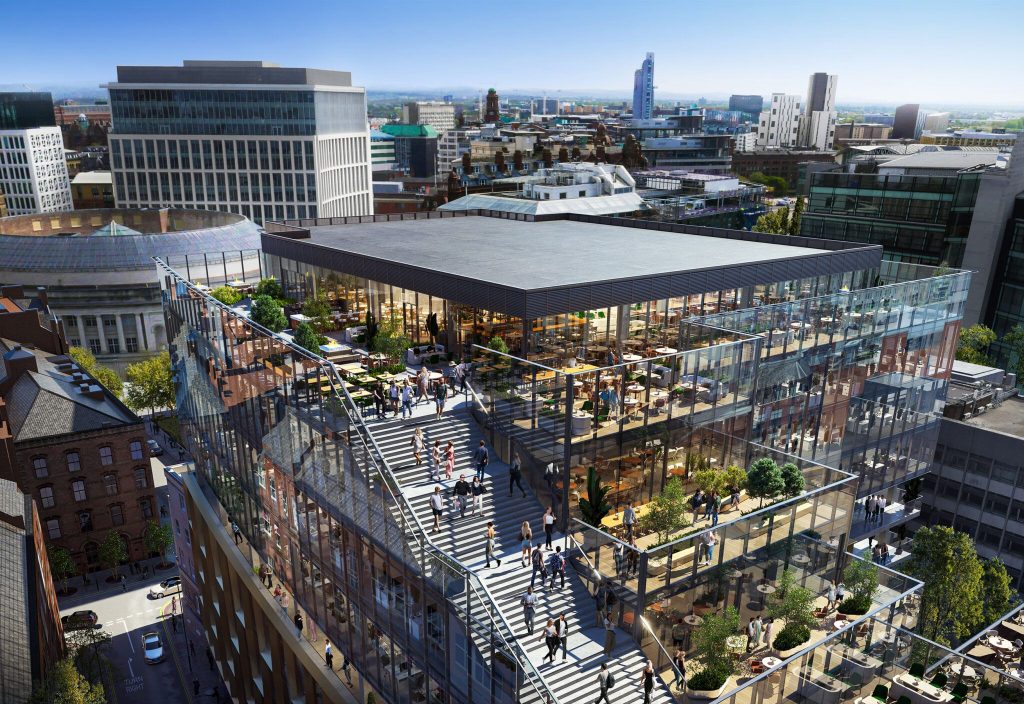 Extensive dining options available
Unlock a world of culinary delights. Indulge in the renowned Chotto Matte, an exquisite rooftop dining experience, or unwind with afternoon cocktails in the vibrant underground plaza.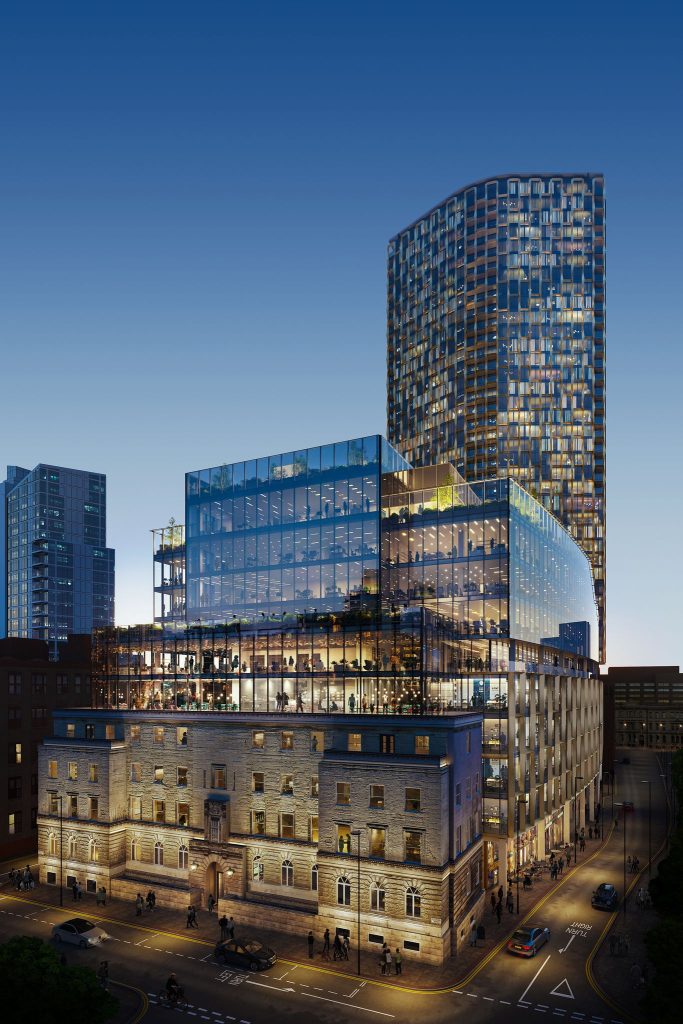 Low-Rise commercial building
Discover the adjacent low-rise commercial building project, offering over 186,000 square feet of sustainable office space. Designed with state-of-the-art smart technology and a human-centric approach, it caters to the needs of today's modern professionals.
Want to know more about W Residences Manchester's details?
Register Now!
Date: 18-19 November 2023 (Sat – Sun)
Time: 11am (Eng) | 2pm & 4pm (Canto)
Venue: Alexandra and Statue Square Room, 2/F, Mandarin Oriental Hong Kong
Limited seats available. By RSVP only.
RSVP
W Residences Manchester strategically located in the thriving technology hub of Manchester. Renowned for its top-tier educational institutions, Manchester boasts the largest tech sector outside of London in the UK. With a thriving financial and business development, it has surpassed London as the premier employment location in the country.
Supported by the UK government's Northern Powerhouse initiative, Manchester attracts over 80% of FTSE 100 listed companies, solidifying its status as a prime business destination. The local technology industry has experienced an impressive 277% investment growth, according to Tech Nation's annual report. By 2025, the local economy is projected to reach an annual value exceeding £6 billion.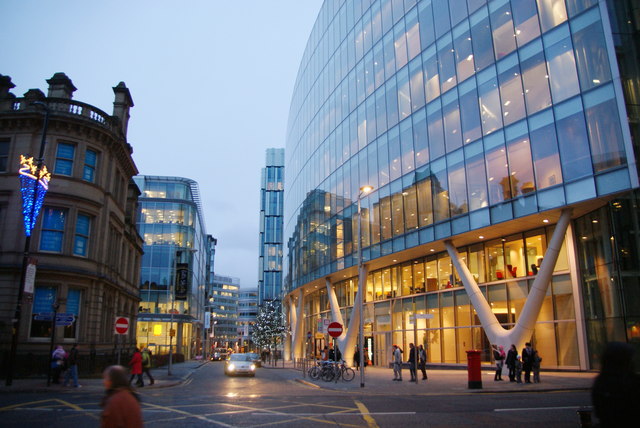 ⬇️W Residences Manchester brings every
destination and amenities ever closer⬇️
Think about easy accessing to all the major hotspots in 12 mins?
You can easily access to all the necessities of life in Manchester's M2 district. It typically encompasses amenities – international schools,, recreational areas, shopping centers, and public transportation hubs. Spinningfields, the largest business hub in M2, is also just a few steps away, making it convenient for financial talents and office workers.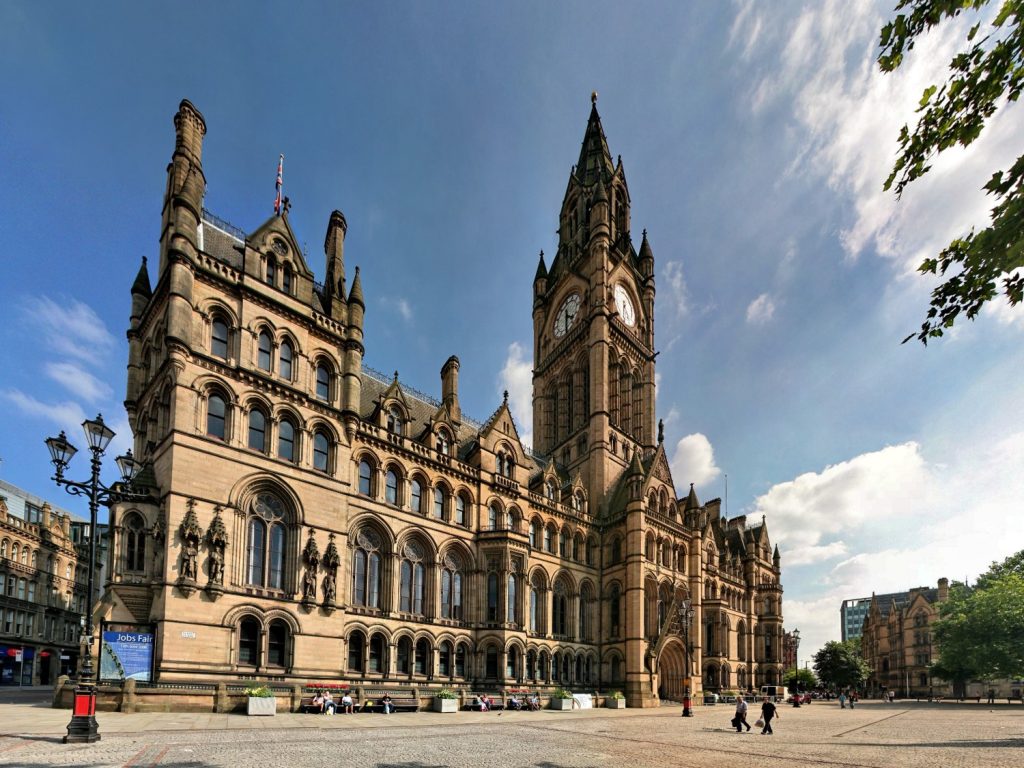 1-MINUTE WALK TO ALBERT SQUARE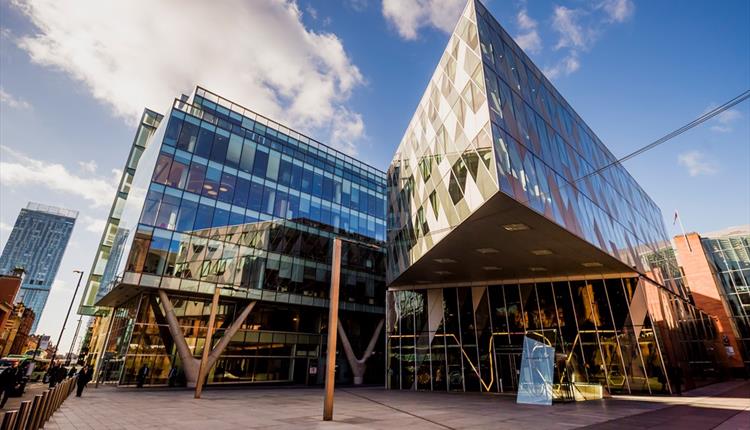 3-MINUTE WALK TO

SPINNINGFIELDS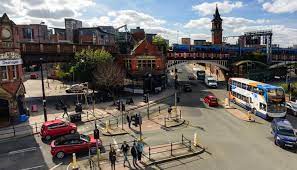 6-MINUTES WALK TO DEANSGATE TRAIN STATION & SALFORD CENTRAL STATION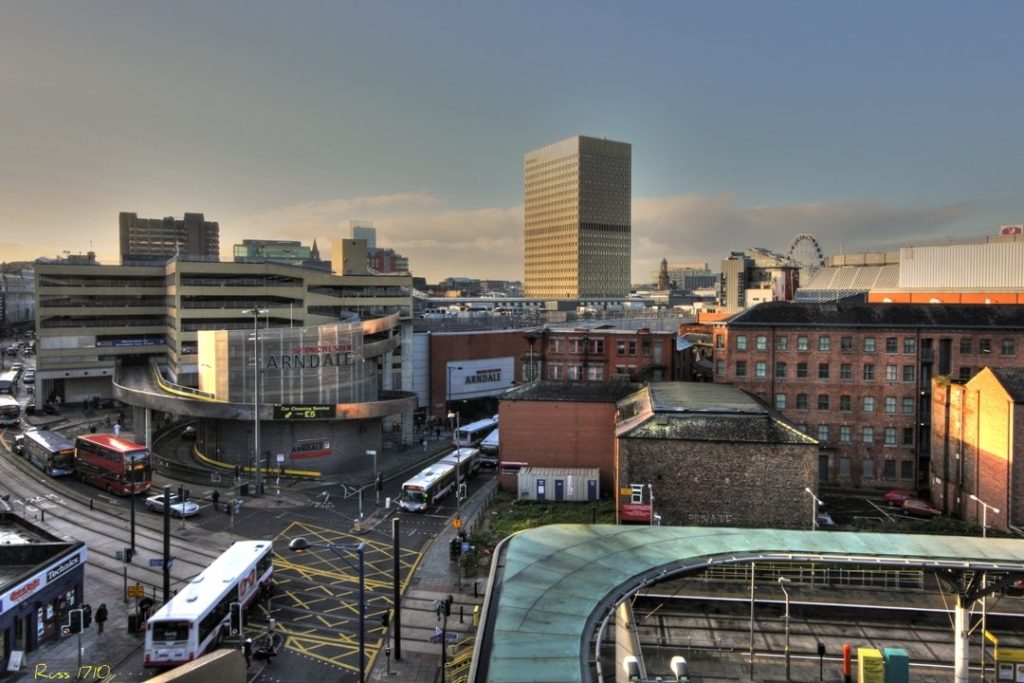 8-MINUTES WALK TO ARNDALE CENTRE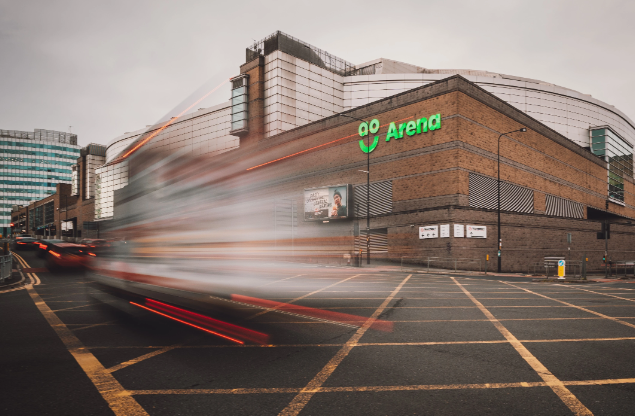 12-MINUTES WALK TO AO ARENA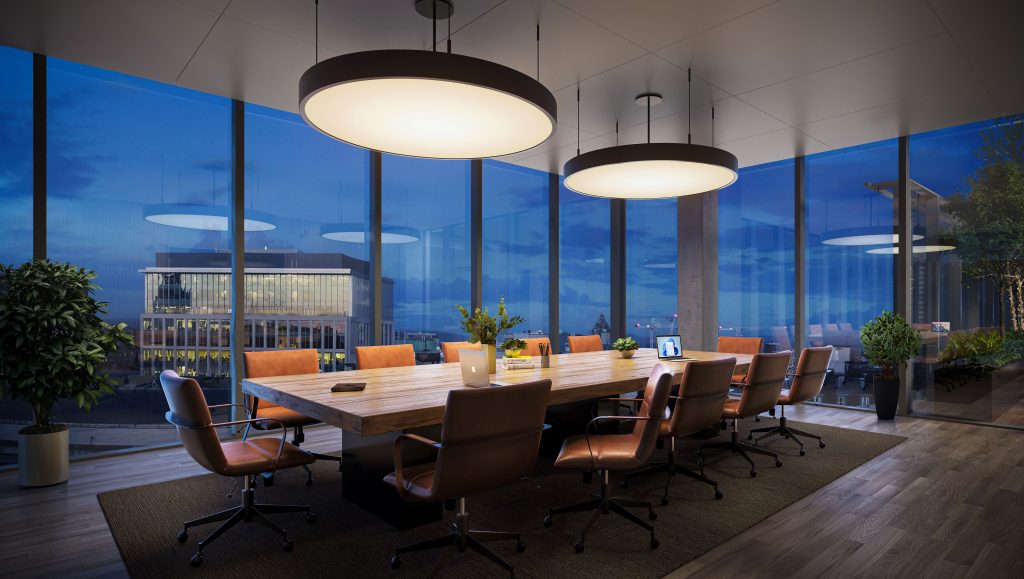 In Q4 2023, Manchester's economy continues to showcase resilience and growth, solidifying its position as a vibrant economic powerhouse in the United Kingdom. The city's diverse sectors, including finance, technology, creative industries, and advanced manufacturing, are driving economic expansion and attracting both domestic and international investment. Manchester's financial sector, centered around the prestigious Spinningfields district, remains robust, with an increasing number of financial institutions, fintech startups, and professional services firms choosing to establish their presence in the city. This growth is fueled by Manchester's skilled workforce, collaborative business ecosystem, and supportive government initiatives. Additionally, the city's cultural scene, world-class universities, and high quality of life contribute to its ability to attract and retain top talent. As Q4 2023 unfolds, Manchester's economic landscape continues to evolve, with promising opportunities and a thriving business environment that positions the city for sustained growth and prosperity.
RSVP
4 Core Reasons You Should Invest With Ashton Hawks
1. This year, Ashton Hawks is honored to be awarded the Outstanding Overseas Property Agency Award by Business Focus Award 2023 and HKCT Business Award 2023. It is highly professional and recognized in the overseas property market.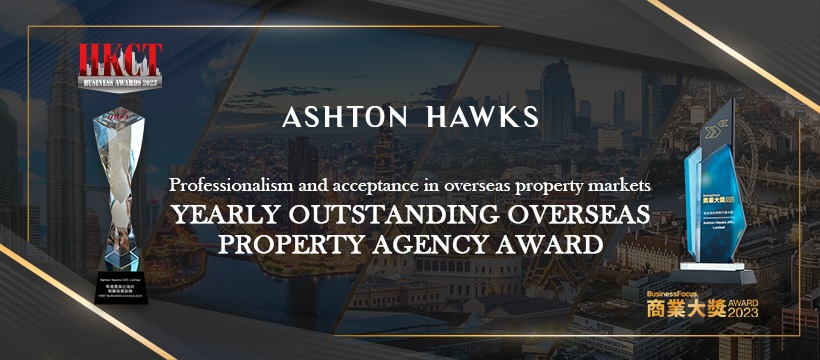 2. Ashton Hawks works with reputable renowned developers, such as Sansiri, Renaker, Barratt London, Select Property Group, with their exceptional quality, attention to details, and commitment to delivering exceptional living experiences, we are glad that to secure your dream home or investment property before the general public.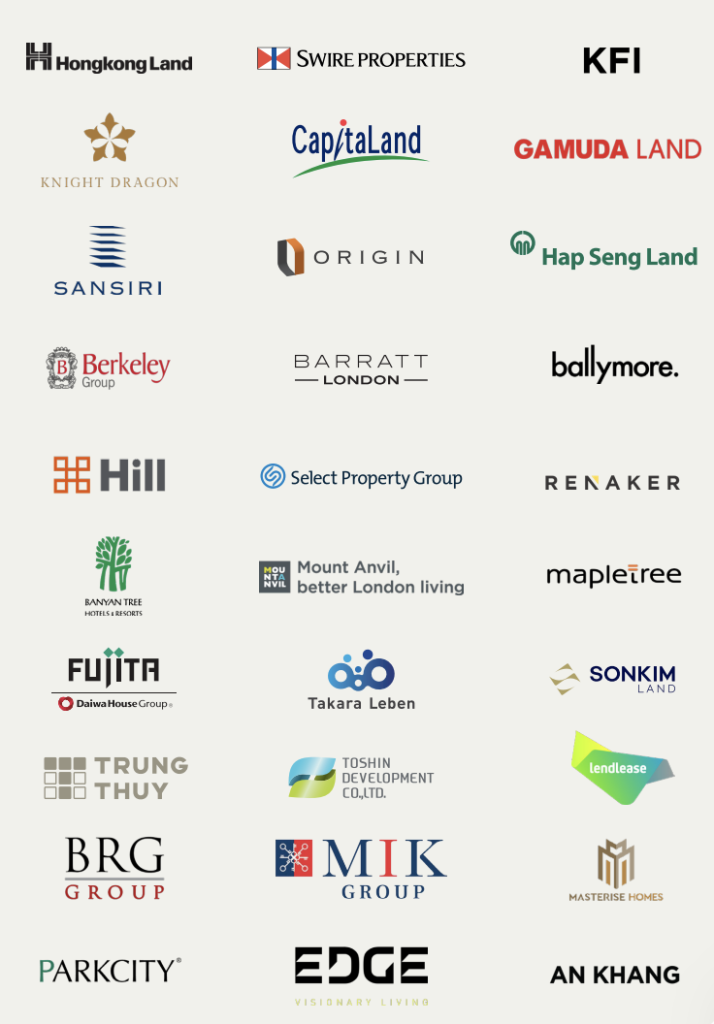 3. Ashton Hawks has our own team of experienced professionals will handle all aspects of property management, from finding and screening tenants to maintenance and repairs. With our comprehensive services, you can sit back and relax while we take care of everything for you.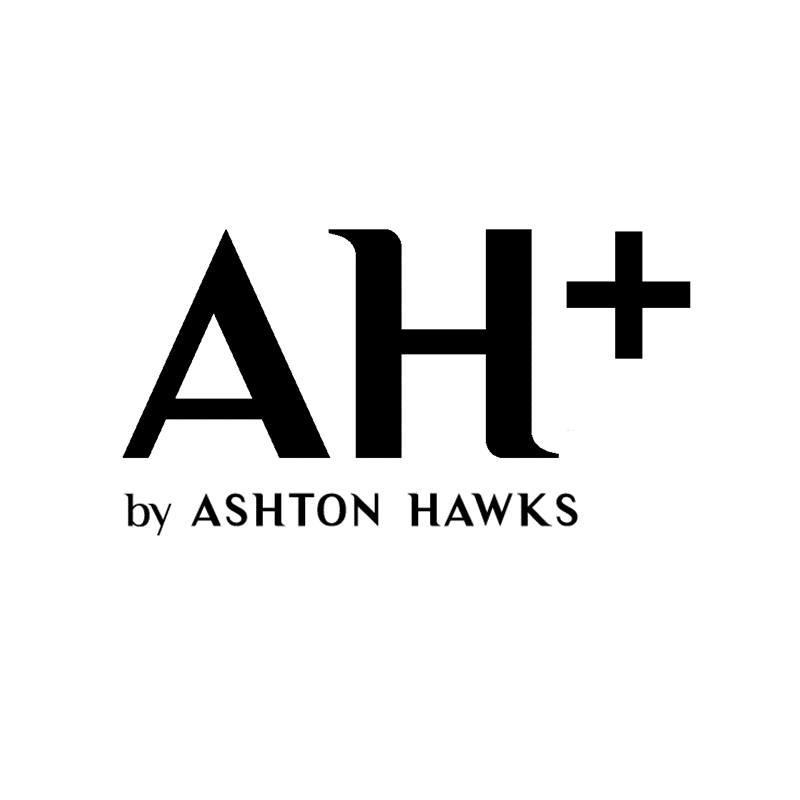 4. Ashton Hawks provide 4-days 3-nights property tour to view the latest condos and houses in Bangkok, Phuket, Pattaya and ChiangMai. You will find your dream holiday home, retirement hoe and international investment property from Thailand's leading developers. Our professional team supports multi-lingual: Cantonese, English, Mandarin and Thai etc. Contact us for more information!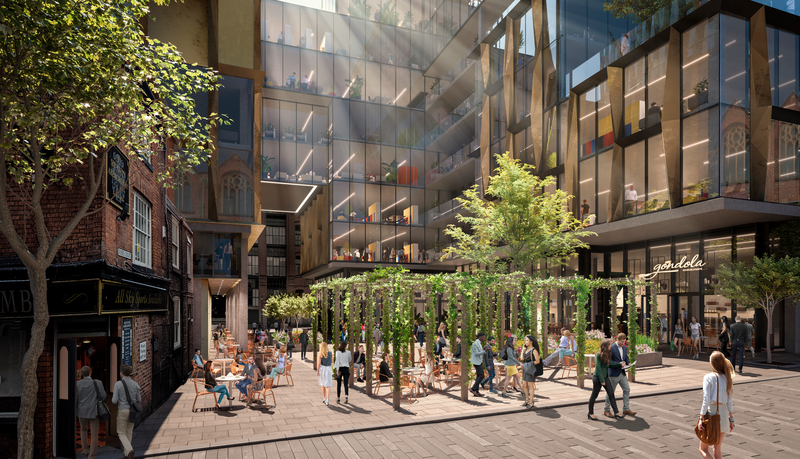 Want to know more about W Residences Manchester's details?
Register Now!
Date: 18-19 November 2023 (Sat – Sun)
Time: 11am (Eng) | 2pm & 4pm (Canto)
Venue: Alexandra and Statue Square Room, 2/F, Mandarin Oriental Hong Kong, 5 Connaught Road Central, Hong Kong
Limited seats available. By RSVP only.
RSVP
Disclaimer:The information, text, photos contained herein are provided solely for the convenience of interested parties and no warranty or representation as to their accuracy, correctness or completeness is made by Ashton Hawks or the sellers, none of whom shall have any liability or obligation with respect thereto. These offerings are made subject to contract, correction of errors, omissions, prior sales, change of price or terms or withdrawal from the market without notice. Information provided is for reference only and does not constitute all or any part of a contract. Ashton Hawks and its representatives work exclusively in relation to properties outside Hong Kong and are not required to be nor are licensed under the Estate Agents Ordinance (Cap. 511 of the Laws of Hong Kong) to deal with properties situated in Hong Kong. Digital illustrations are indicative only. *Rental yield is projected by the agency and not guaranteed by the developer.