Vietnam Property Investment Seminars
Date: 14-15 Jan 2023 (Sat & Sun)
Venue: Jade & Lotus, 6/F, Marco Polo Hongkong Hotel, 3 Canton Road, Tsim Sha Tsui

Event Highlights
The above event had been already grandly finished. To know more about the property, please don't hesitate to WhatsApp us👇🏻
WhatsApp: 5226 1138 https://wa.link/kl3s4k
【LIMITED SALES】In the past 5 years, the rental yield rate in Vietnam Ho Chi Minh City has reached at least 5%. On the contrary, the average annual rental return rate in Hong Kong is less than 2%. This pushes the Vietnam quality property sold out super-fast.
The Beverly, a very rare large-scale comprehensive project in Ho Chi Minh City, will be sold in Hong Kong.
Project Highlights
From HKD1,000,000 only | ~ HKD2,400 psf
Down payment 10%
Studios, 1-3 Rooms
Near to MRT Station
30-min to the Airport
Kayak Rowing Area
Lake View and Private beach
Light Garden
Outdoor Gym Park
Shuttle Bus Service
Luxurious Lounges and Entertainment Facilities
Surroundings
20-min to Golf Courts
VinMec International Hospital
The Biggest Shopping Mall Vincom Mega Mall
Brighton College
VinSchool Secondary
VinSchool Kindergarten
The Beverly captures the landscape of two unique icons of Vinhomes Grand Park: The Light Park and the surrounding, including a panoramic private beach.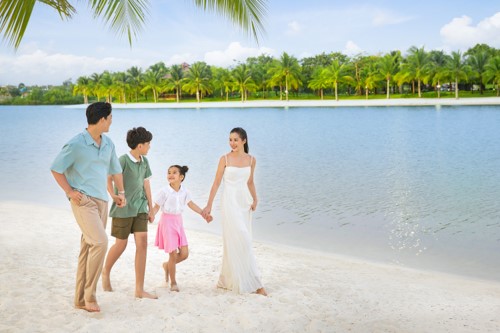 Vinhomes Grand Park is the largest urban riverside park in Ho Chi Minh City with a total area of ​​​​up to 271 hectares, operated and developed by the number 1 prestigious real estate group in Vietnam – Vinhomes (Vingroup). With 2 sides bordering the Dong Nai and Tac rivers, located on the frontage of Nguyen Xien Street and the center of Thu Duc City, Vinhomes Grand Park includes many functional subdivisions that are high-class products in the ecosystem of Vingroup Group.
The Beverly apartment project in District 9 is a high-rise subdivision located in the top tier location in the urban Vinhomes Grand Park. By having a 360-degree "million-dollar" view, it captures the landscape of two unique icons of Vinhomes Grand Park: The Light Park and the surrounding, including a panoramic private beach.
The Beverly is evaluated when built in an extremely favorable location when there are two fronts of Phuoc Thien and Nguyen Xien streets. These are known as the two main roads in Thu Duc City with the ability to link the area completed, as well as the technical infrastructure being upgraded.
At the project location, residents can completely connect quickly to the inner city of Ho Chi Minh City, only taking about 30 minutes to move through Hanoi Highway.
In particular, The Beverly is also located next to Metro line No. 1 Ben Thanh – Suoi Tien. This is considered an advantage of this project as soon residents will shorten the travel time to the inner city, and fast move to Tan Son Nhat airport and Long Thanh airport.
In addition, Thu Duc is also considered as a city with an increasing growth rate. Many policies are being proposed by the city committee to promote the economy. Living here ensures residents will have a full life, as well as The Beverly Solari is an investment channel with huge potential for future price appreciation.
Both Int'l Airports ~ 1 hr. Drive
USD16B HCMC New Long Thanh Intl' Airport by 2025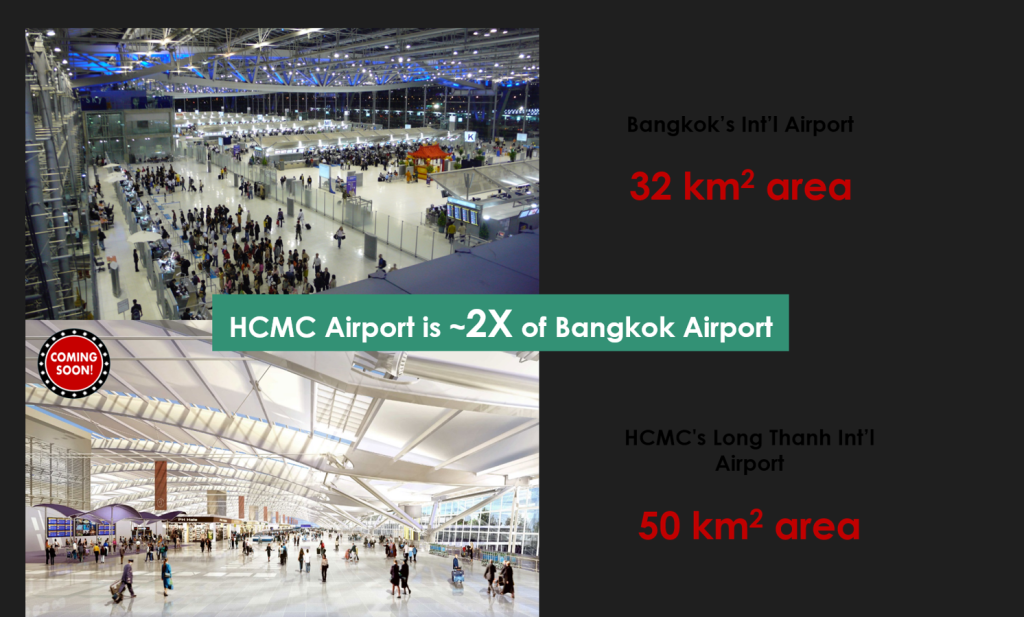 Shuttle Service to MRT
Disclaimer:The information, text, photos contained herein are provided solely for the convenience of interested parties and no warranty or representation as to their accuracy, correctness or completeness is made by Ashton Hawks or the sellers, none of whom shall have any liability or obligation with respect thereto. These offerings are made subject to contract, correction of errors, omissions, prior sales, change of price or terms or withdrawal from the market without notice. Information provided is for reference only and does not constitute all or any part of a contract. Ashton Hawks and its representatives work exclusively in relation to properties outside Hong Kong and are not required to be nor are licensed under the Estate Agents Ordinance (Cap. 511 of the Laws of Hong Kong) to deal with properties situated in Hong Kong. Digital illustrations are indicative only. *Rental yield is projected by the agency and not guaranteed by the developer.