UAE All-In-One Property Investment Seminar
Session 1 : 11:00pm – 2:00pm (English)
Session 2: 2:00pm – 5:00 pm (Mandarin)
Session 3: 5:00pm – 7:00 pm (Cantonese)
Venue: Meeting Room 9, The St. Regis Macao, Estr. do Istmo, Macao
In the ever-evolving landscape of global investments, Ras Al Khaimah (RAK), one of the United Arab Emirates' hidden gems, has been steadily gaining attention as an attractive destination for investors seeking opportunities in diverse sectors. With its strategic location, business-friendly policies, growing infrastructure, and myriad advantages, RAK is emerging as a promising hub for investment. We'll delve into the numerous benefits of investing in Ras Al Khaimah (RAK), with a focus on the luxurious real estate projects in Marjan Island, including the highly anticipated Wynn Casino Resort.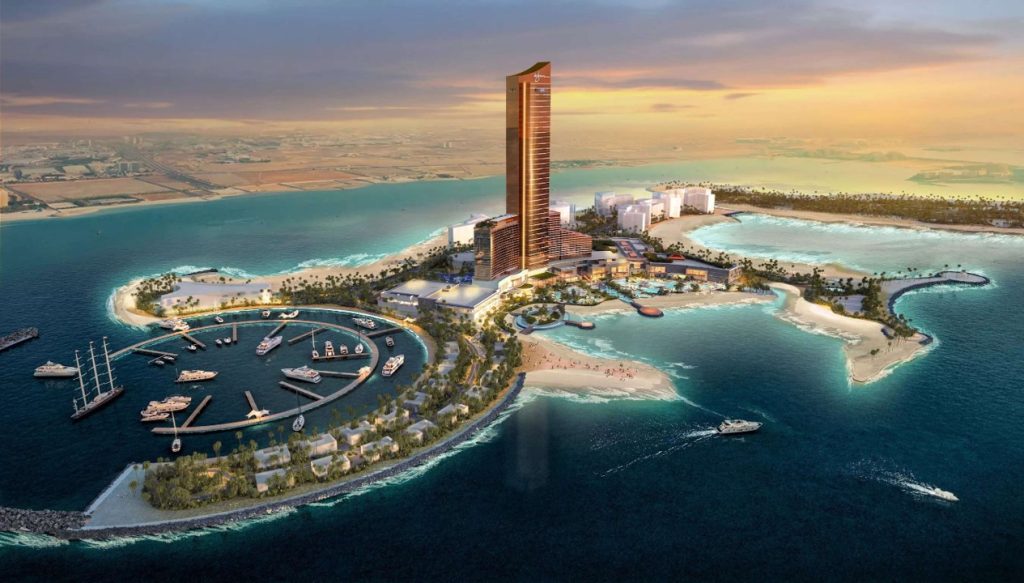 Live next to the Casino Wynn Ras Al Khaimah!
Ashton Hawks proudly presents to you with the 1st Hong Kong and Macau Exclusive Launch of 1st branded residences in RAK – Nikki Beach Residences with total 803 units and Rosso Bay Residences with total 1,195 units.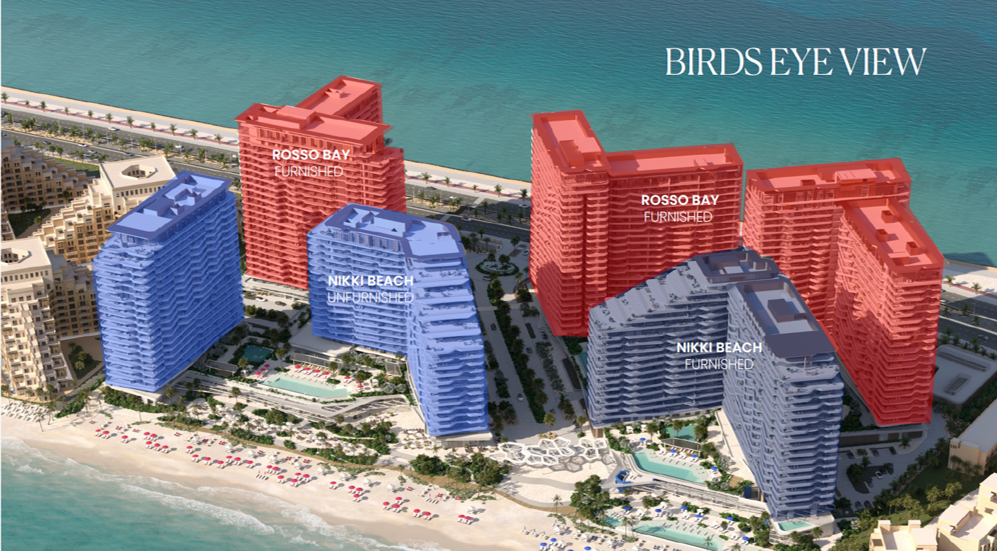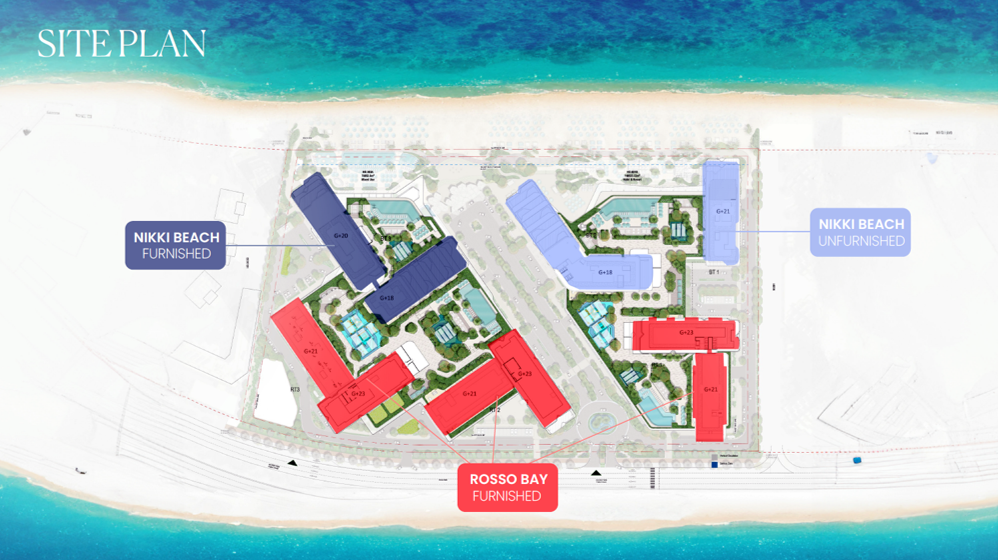 "Experience Luxury, Embrace Serenity: Nikki Beach Residences, Where Coastal Living Shines!"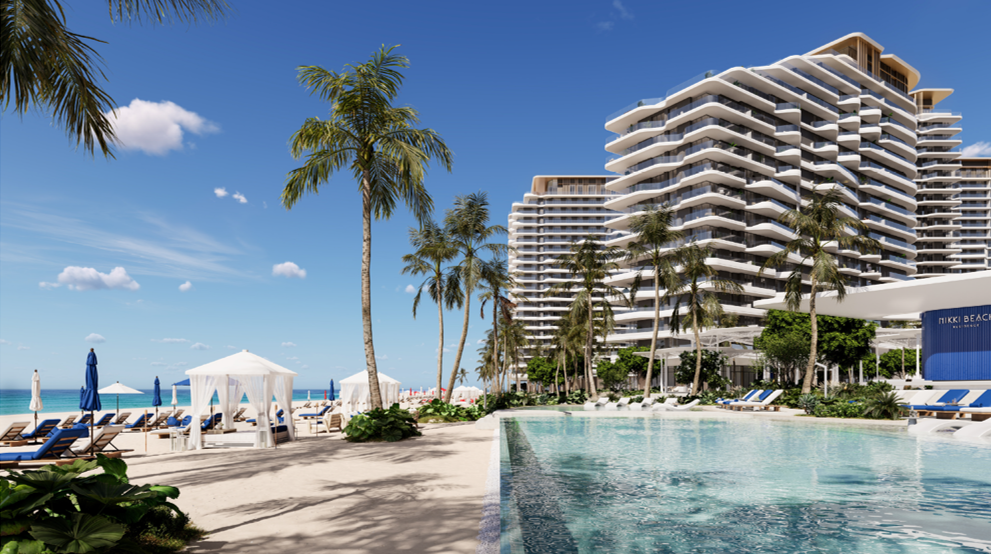 Nikki Beach Residences is nestled in the captivating landscape of Ras Al Khaimah, Nikki Beach Residences is a luxurious waterfront development that emanates elegance and exclusivity. Inspired by the renowned Nikki Beach brand, these residences offer a unique blend of sophisticated design, impeccable amenities, and breathtaking views with 2 furnished and 2 unfurnished buildings and connected to the private beach club, direct access to each infinity pool, private beach club and the beachfront.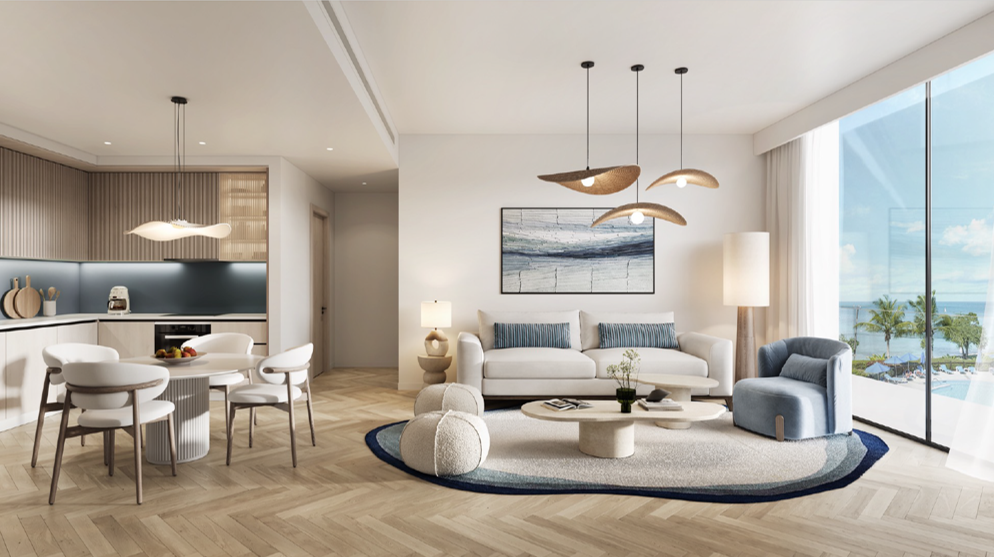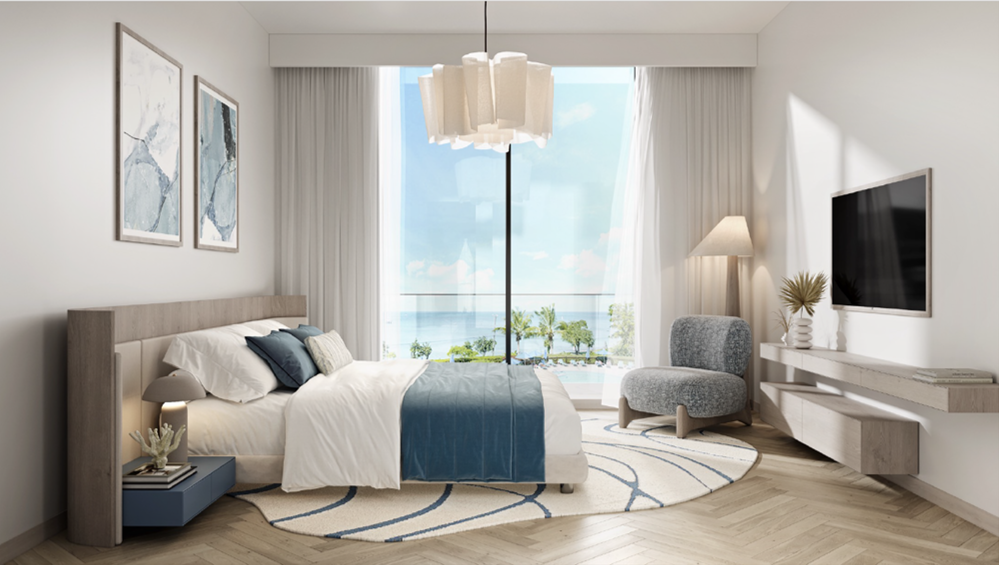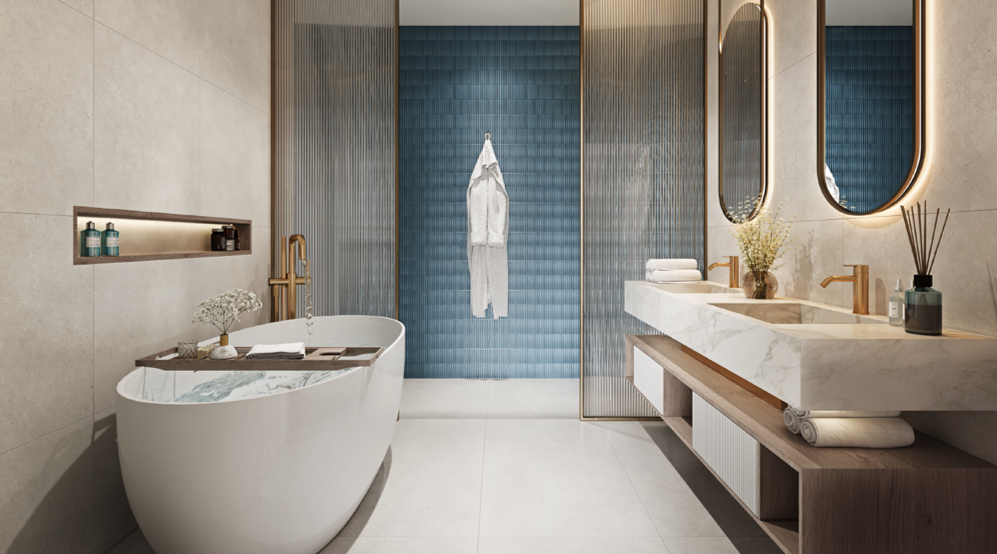 Units size start from 90- 687 sqm, with 1-4 bedroom apartments and 5-bed sky terrace and 5-bed sky villas.
Starting price from:
1-bed apartment: AED2.37M (HKD5.02M) 
2-bed apartment: AED3.48M (HKD7.38M)
3-bed apartment: AED5.50M (HKD11.6M)
With expected rental yields at 8-12% p.a., and estimated the completion date in 2028.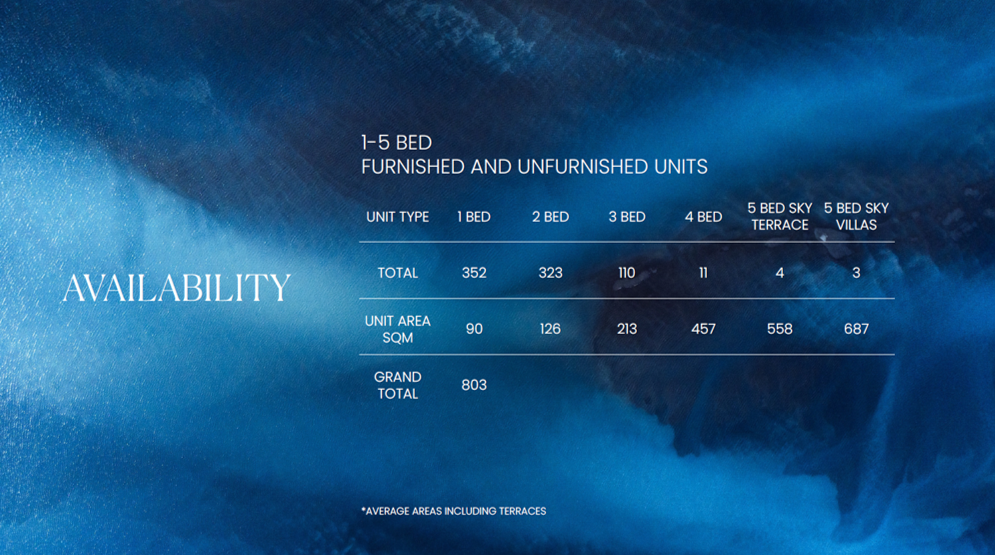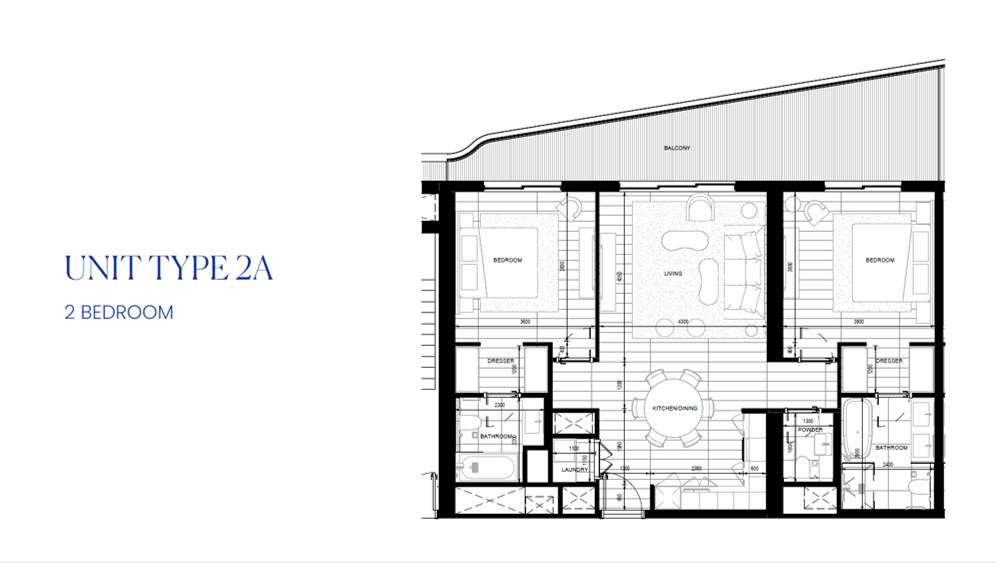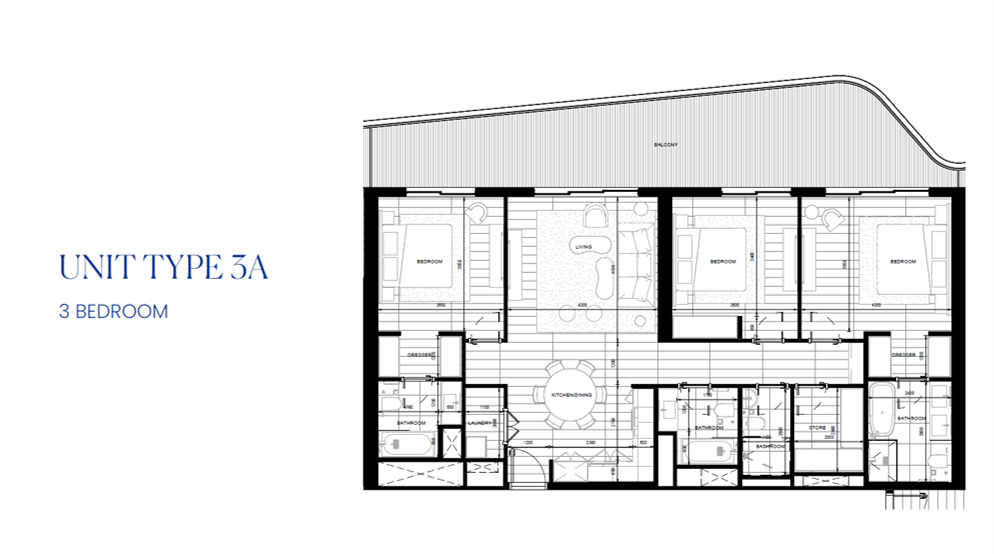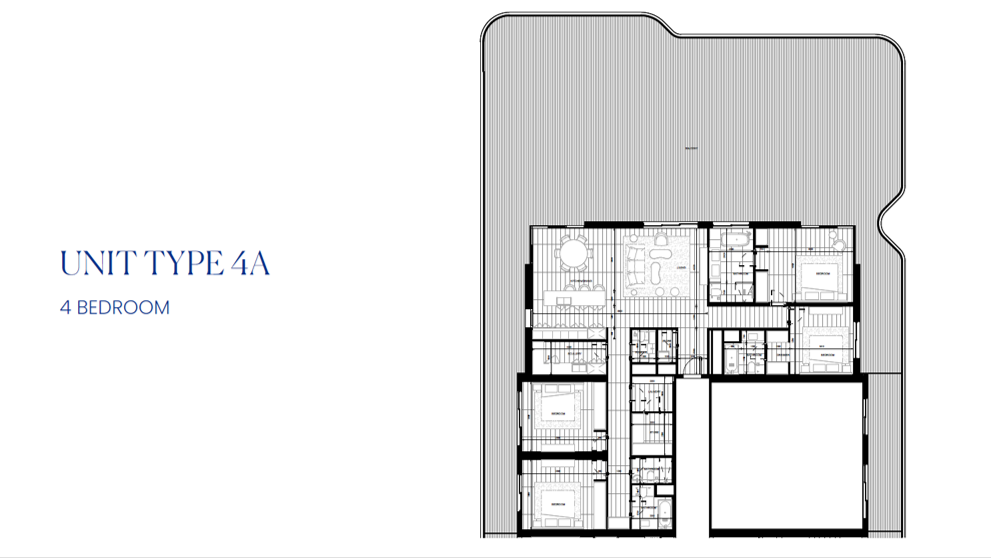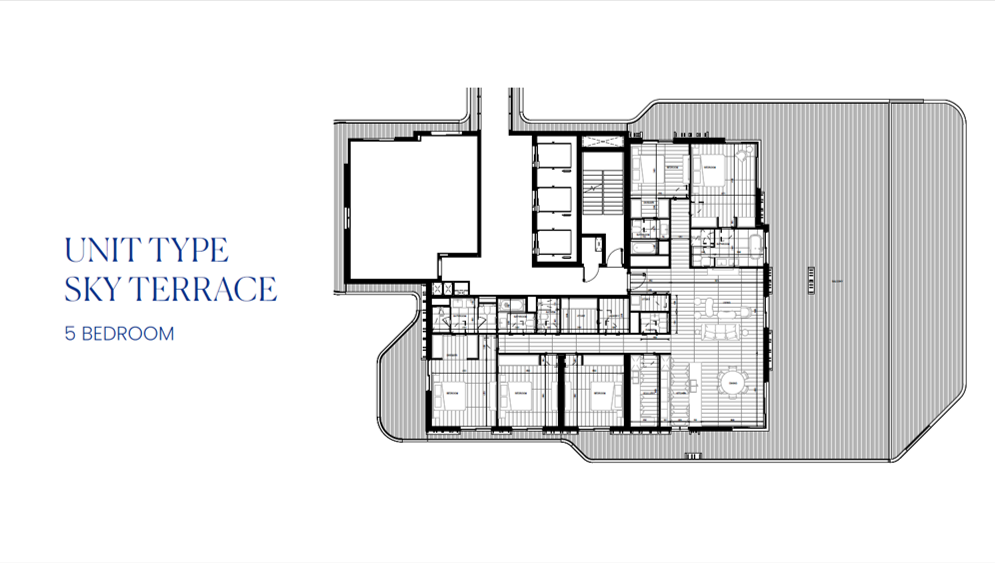 "Embrace Coastal Elegance: Rosso Bay Residences, Where Dreams Meet the Sea!"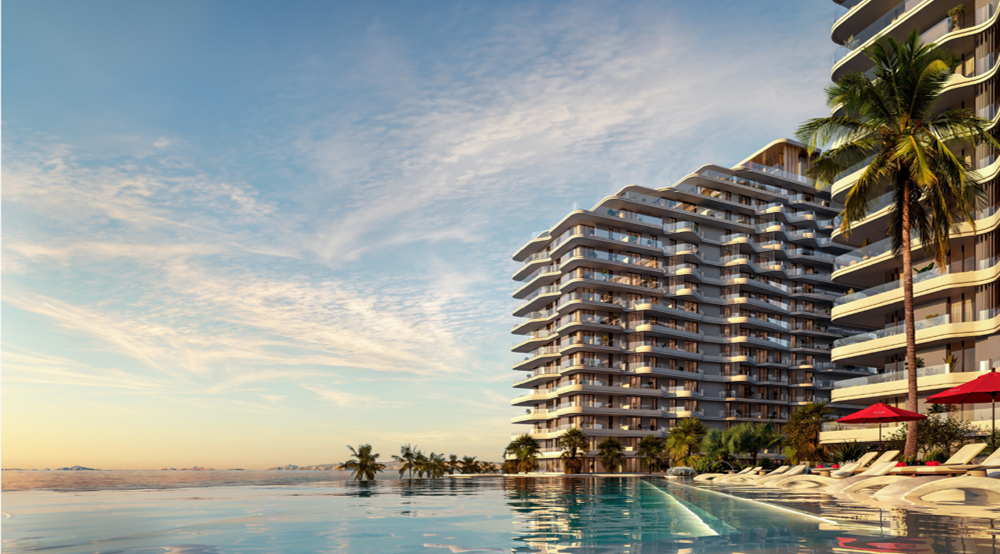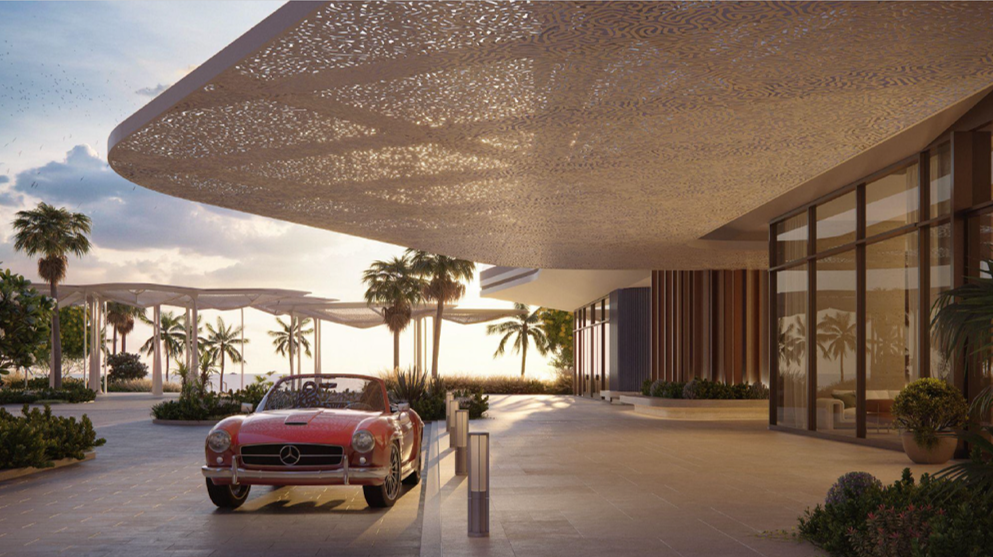 Rosso Beach Residences is an exquisite waterfront residential development nestled in a picturesque coastal setting. Located in a prime location, these residences offer a harmonious blend of luxury, comfort, and natural beauty. With meticulous attention to detail, the architecture and design of Rosso Bay Residences exude sophistication and elegance, with total 6 furnished buildings and connected to the private beach club, direct access to all the infinity pools and the beachfront.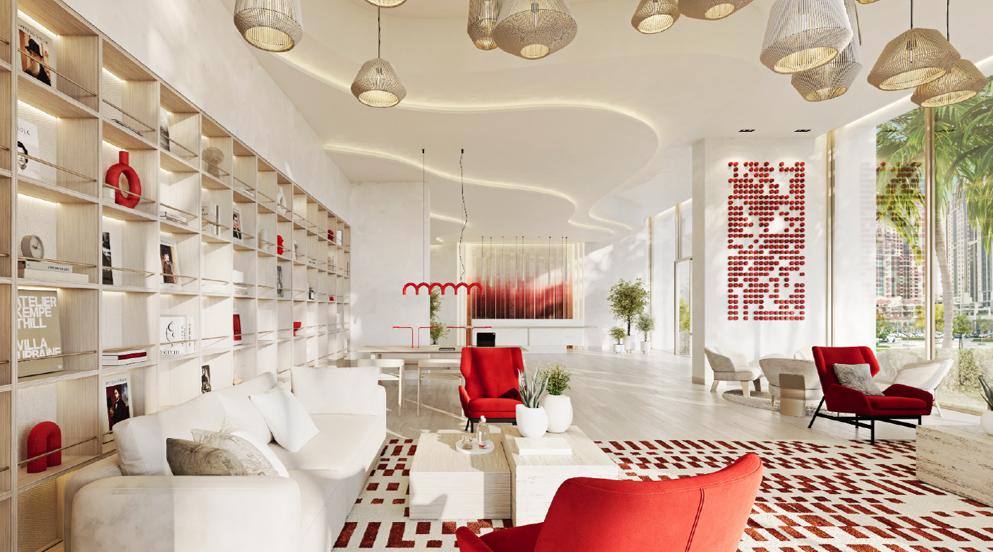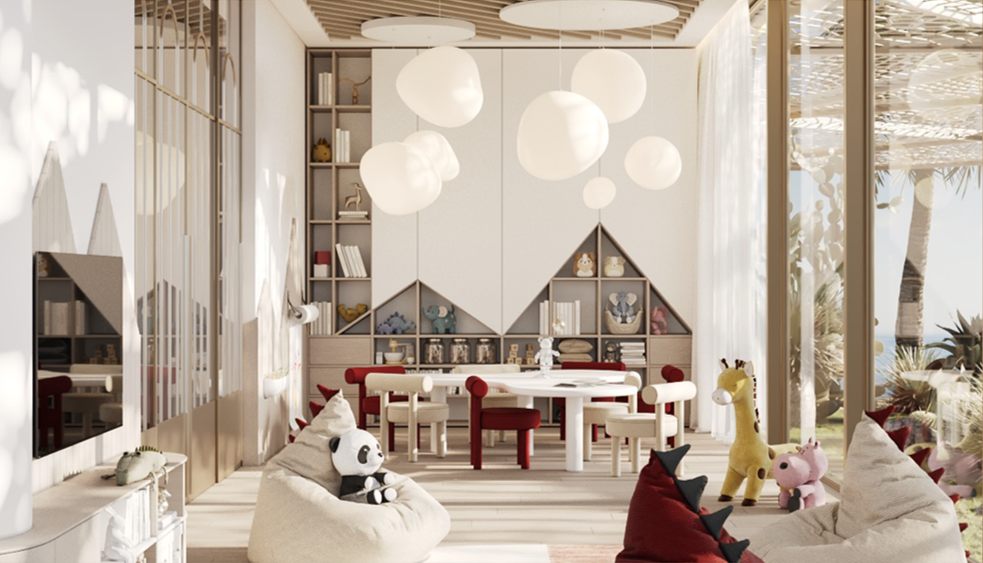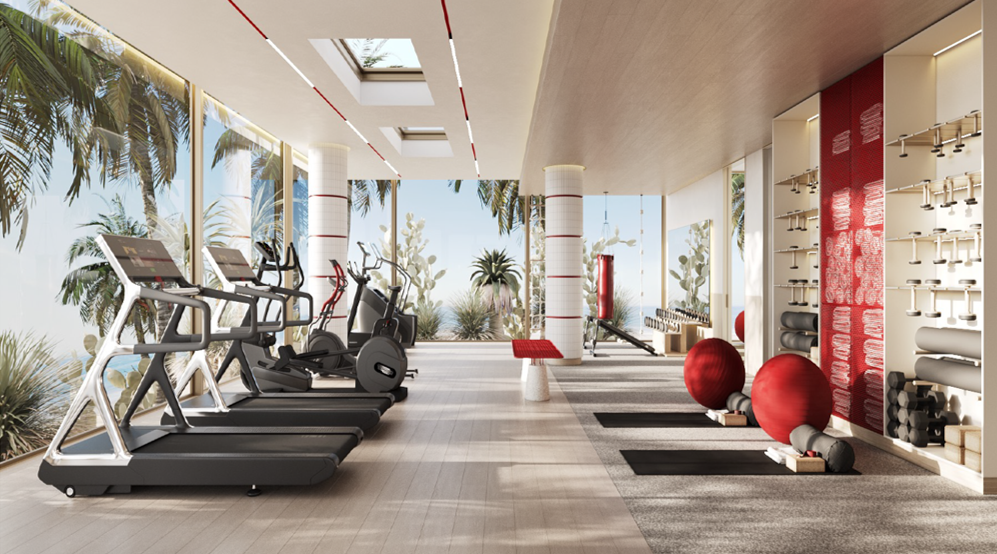 Units size start from 94-304 sqm, with 1-4 bedroom apartments and 4-bed penthouses. 
Starting price from:
1-bed apartment: AED1.76M (HKD3.73M)
2-bed apartment: AED2.63M (HKD5.58M)
3-bed apartment: AED3.82M (HKD8.10M)
With expected rental yields at 8-12%, and estimated the completion date in 2028.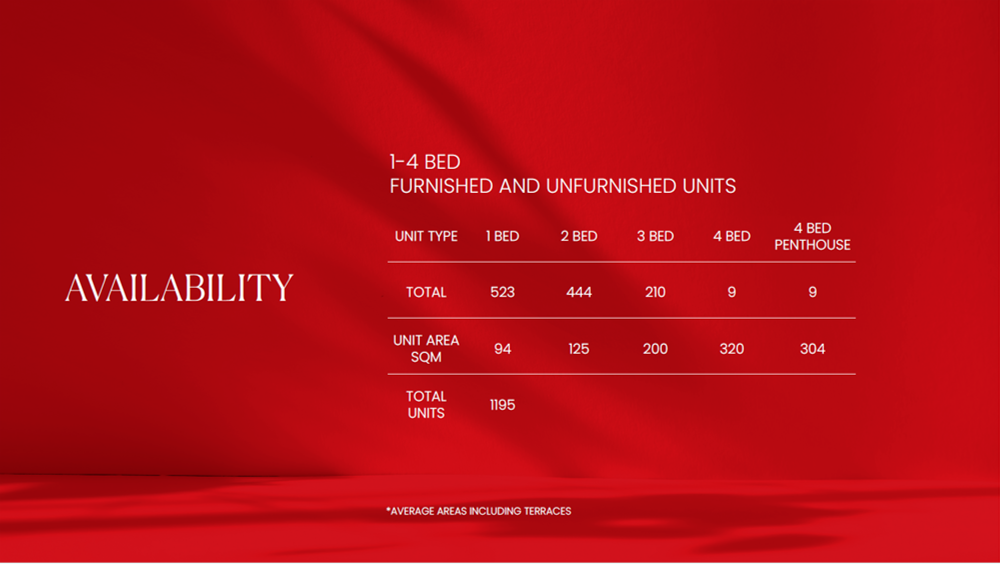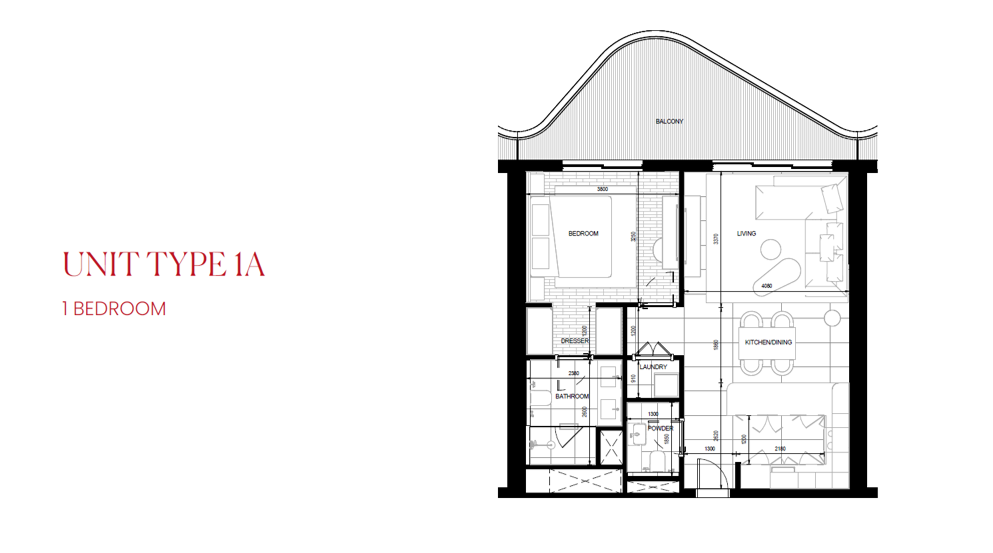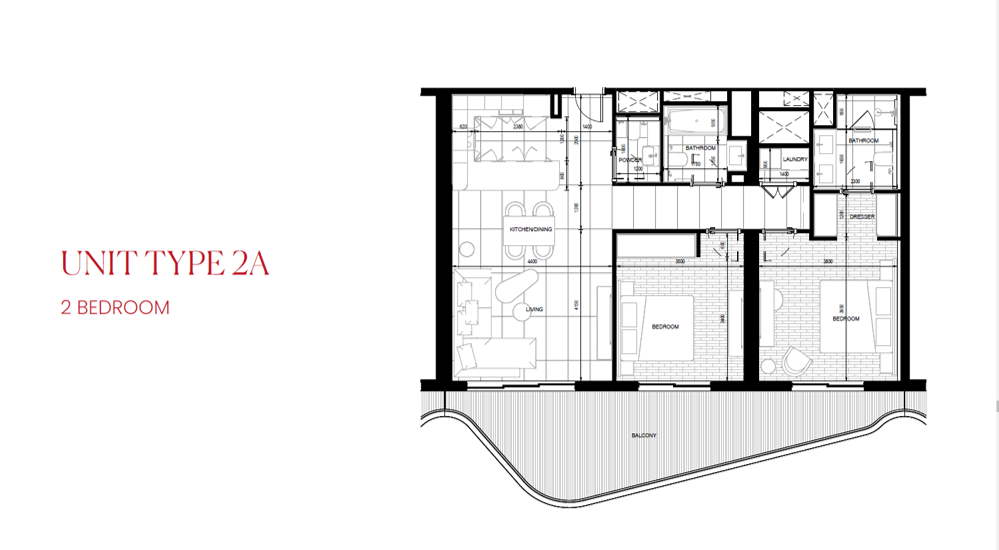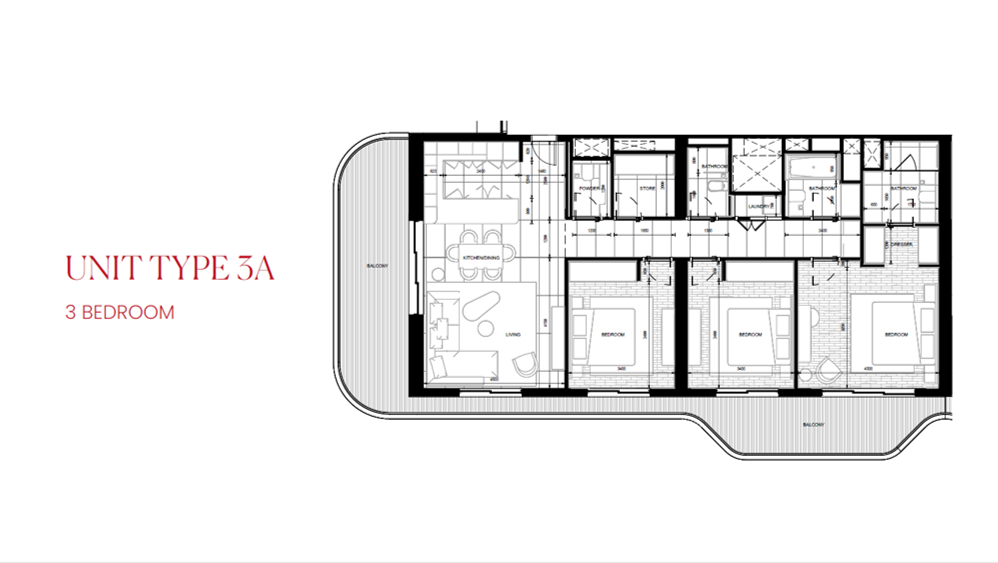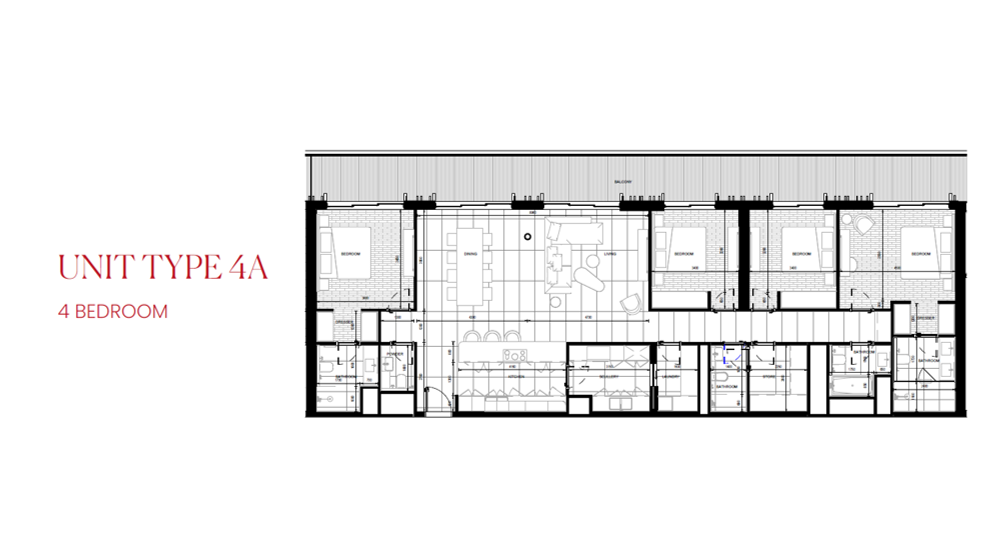 9 Highlights of the Project
Hong Kong & Macau 1st Exclusive Launch & 1st Price List 
100% Freehold & Limited Overseas Quota | Limited Luxury Appliance Sets
Golden Visa Application | Mortgage Application 
Starting price starts only from AED1.76M (HKD3.73M)
Prime location with best prices in the heart of RAK and next to Wynn Casino and Resort
First branded residences in RAK – Nikki Beach Beach Club and Nikki Beach Hotels and Resorts are famous for the richest people in the world
Direct access to the private beach club with the membership of Cafe Nikki and enjoy more than 20-50% off discount on all the facilities rental, dining and beverage, Gym class etc
Exceptional world class amenities – Sauna and treatment room, beach lounge, beach club, yoga desk, etc
Pet-friendly project & 24/7 concierge and gym and swimming pool
RSVP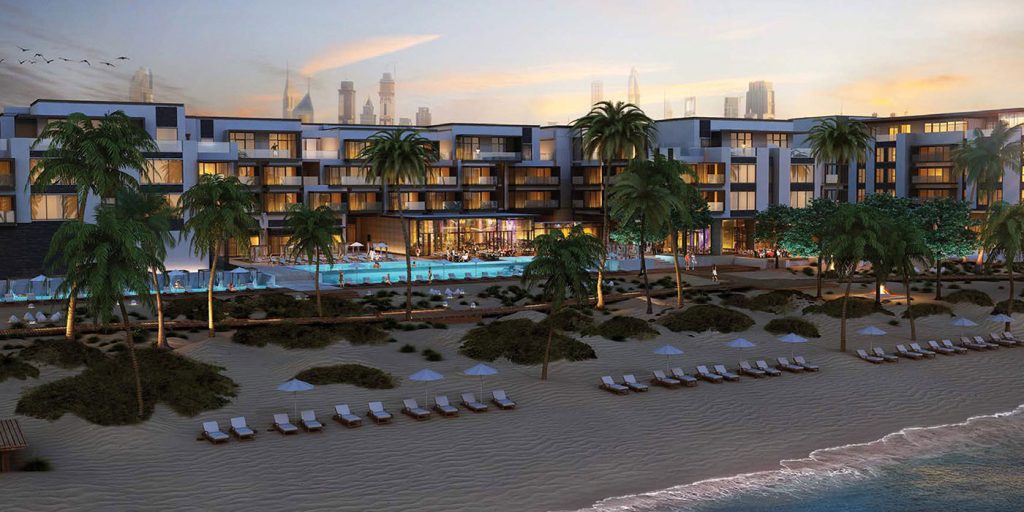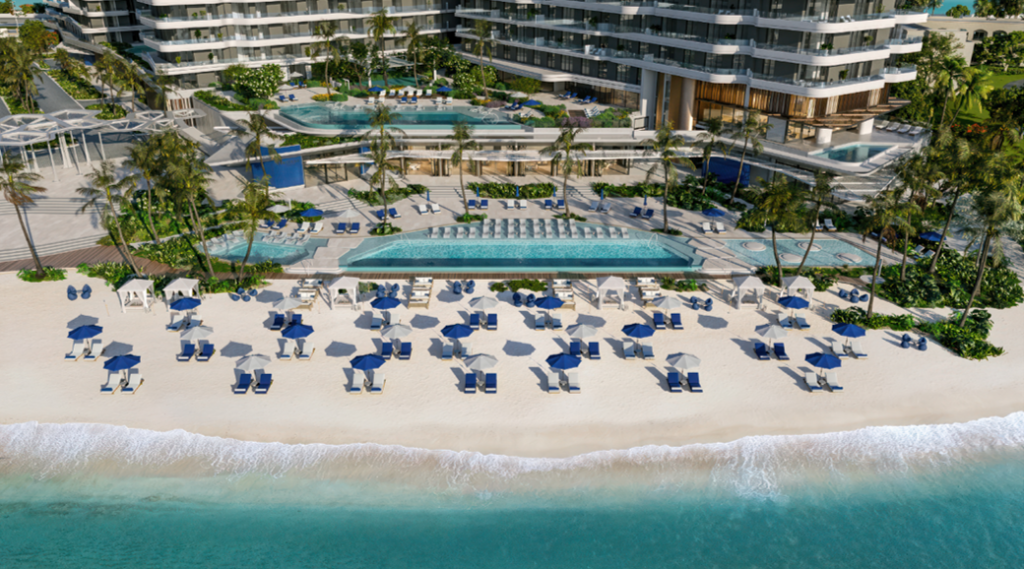 The World-Wide Premium Amenities
Residents of Nikki Beach Residences are treated to a world-class array of amenities and services. The development features a private beach club, infinity pools, a rejuvenating spa, fitness facilities, and fine dining options. Impeccably designed communal areas and lush landscaped gardens create an ambiance of serenity, offering residents a sanctuary to unwind and relax.
Located in close proximity to the vibrant city center of Ras Al Khaimah, Nikki Beach Residences provide convenient access to a wealth of dining, shopping, and entertainment options. Whether it's exploring the local culture, indulging in water sports, or simply enjoying the tranquil beauty of the surroundings, residents can immerse themselves in a lifestyle that effortlessly balances luxury and leisure. 
There are the exclusive offers of Cafe Nikki up to 50% off discounts for the residents in Nikki Beach Residences and Rosso Bay Residences.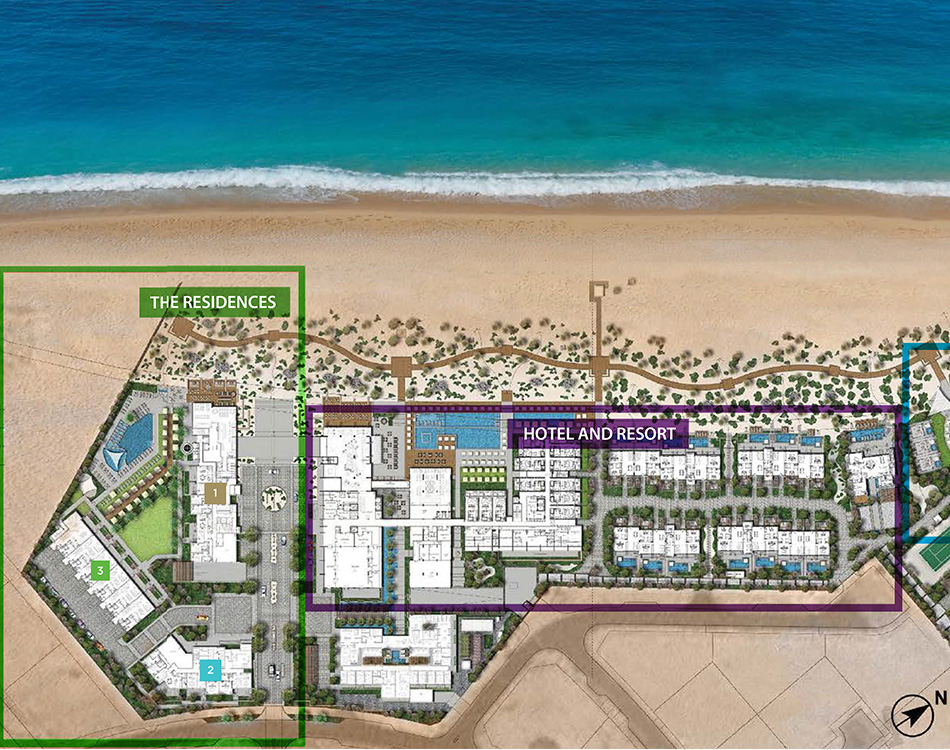 ✦ The branded Nikki Beach Residences is just next to the 5-star Hotel and Resort and in the beachfront.
Global Luxury Lifestyle and Hospitality Brand 
As Nikki Beach celebrates its 25th anniversary this year, the firm has grown into a global, multifaceted luxury lifestyle and hospitality brand with 11 beach clubs, 5 hotels and resorts and branded residences.
While the line is known for its lively luxury beach club and resort destinations around the world, it has recently announced several new resorts worldwide where visitors can experience a more relaxed barefoot luxury environment. Upcoming property openings include Muscat in Oman, Antigua in Caribbean, and Baku in Azerbaijan.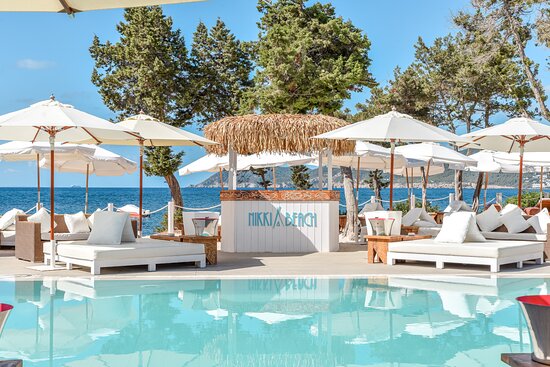 Do not hesitate to contact us about the UAE's property!

【Register Now!】
UAE All-In-One Property Investment Seminar
Date: 9 December 2023 (Sat)
Time: 11am-2pm (English) | 2-5pm (Mandarin) | 5-7pm (Cantonese)
Venue: The St. Regis Macao, Estr. do Istmo, Macao

Enquiry: 5226 1138 
WhatsApp:  https://wa.link/h8hkpv
Limited seats available. By RSVP only.
RSVP
7 Reasons You Need To Invest In Ras Al Khaimah (RAK)!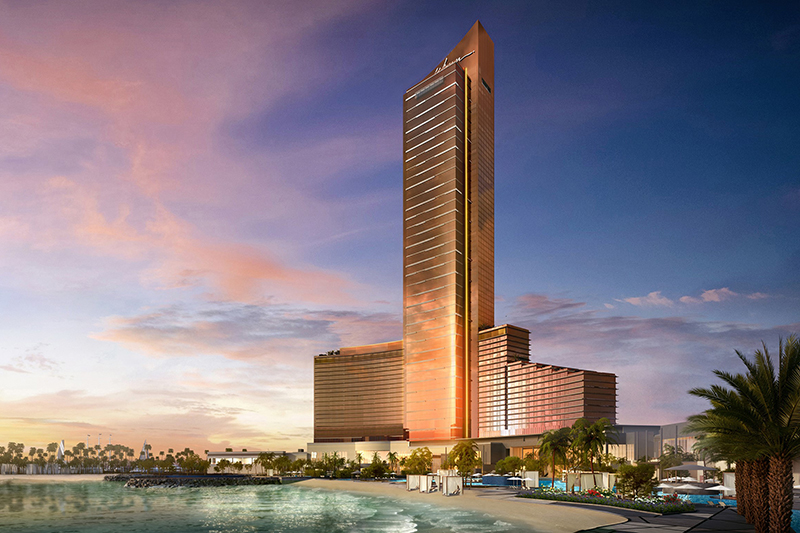 ✦ UAE casino: $2bn Wynn resort a 'game-changer' for RAK tourism
The upcoming $2 billion Wynn resort in the United Arab Emirates (UAE) is poised to be a game-changer for tourism in Ras Al Khaimah (RAK). With plans to develop a luxurious integrated resort, including a world-class casino, this project is set to attract visitors from around the globe. The introduction of a high-end casino in RAK will not only enhance the emirate's tourism offerings but also open up new opportunities for entertainment and leisure. This development highlights the UAE's commitment to diversifying its tourism industry and positioning itself as a premier destination for leisure, entertainment, and luxury experiences. The Wynn resort's arrival is expected to boost the local economy, create job opportunities, and further establish RAK as a top-notch tourist destination. With its stunning natural beauty, combined with the allure of a state-of-the-art casino resort, RAK is set to captivate travelers seeking an unforgettable and glamorous getaway.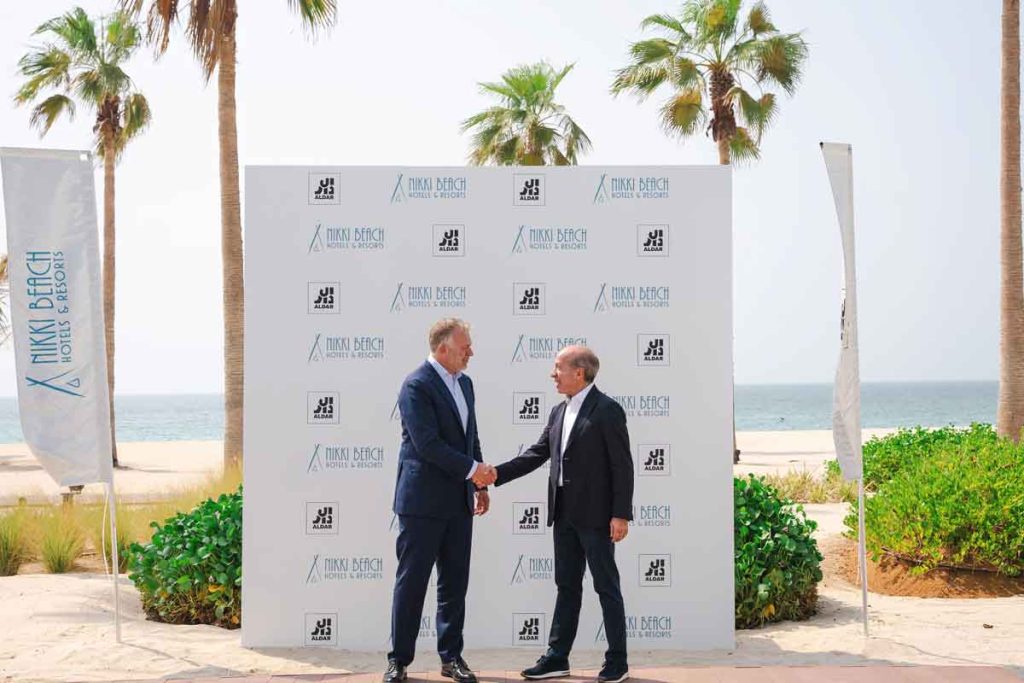 ✦ The Top 2 leader developer in UAE – Aldar Properties
Aldar Properties PJSC is the leading real estate developer and manager in the UAE with a diversified and sustainable operating model centred around two core businesses: Aldar Development and Aldar Investment.
Aldar Development is a master developer of integrated, livable, and thriving communities across Abu Dhabi's most desirable destinations, including Yas Island, Saadiyat Island, Al Raha, and Reem Island. It is responsible for developing Aldar's c. 65 million sqm land bank and includes three businesses: Aldar Projects, which manages Aldar's fee-based development management business, including AED 45 billion of government housing and infrastructure projects; Aldar Ventures, which incubates and nurtures new business opportunities and innovation areas; and Aldar Egypt, the platform focused on developing mixed-use communities in Egypt.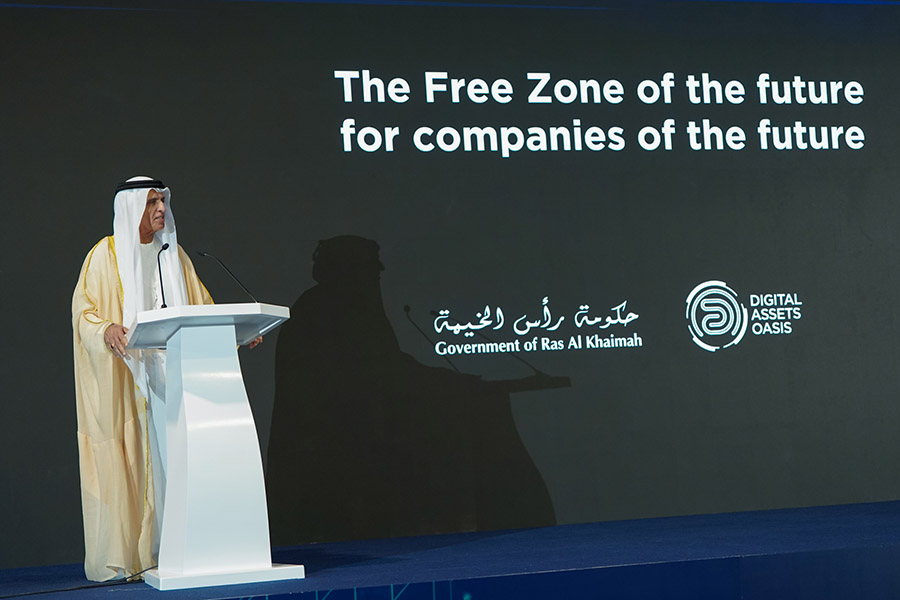 ✦ UAE's first Web3-focused free zone 'RAK DAO' launched in Ras Al Khaimah (RAK)
The RAK DAO is set to support many entrepreneurs and businesses in the Web3 space. It is dedicated to digital and virtual asset service providers (VASPs) in emerging technologies such as the metaverse, blockchain, utility tokens, non-fungible tokens, decentralised autonomous organisations (DAOs), and other Web3-related businesses.
The entrepreneurs in the free zone will have complete ownership over their businesses. They can establish their own tax rules and regulatory frameworks but have to adhere to the existing criminal laws of the United Arab Emirates (UAE).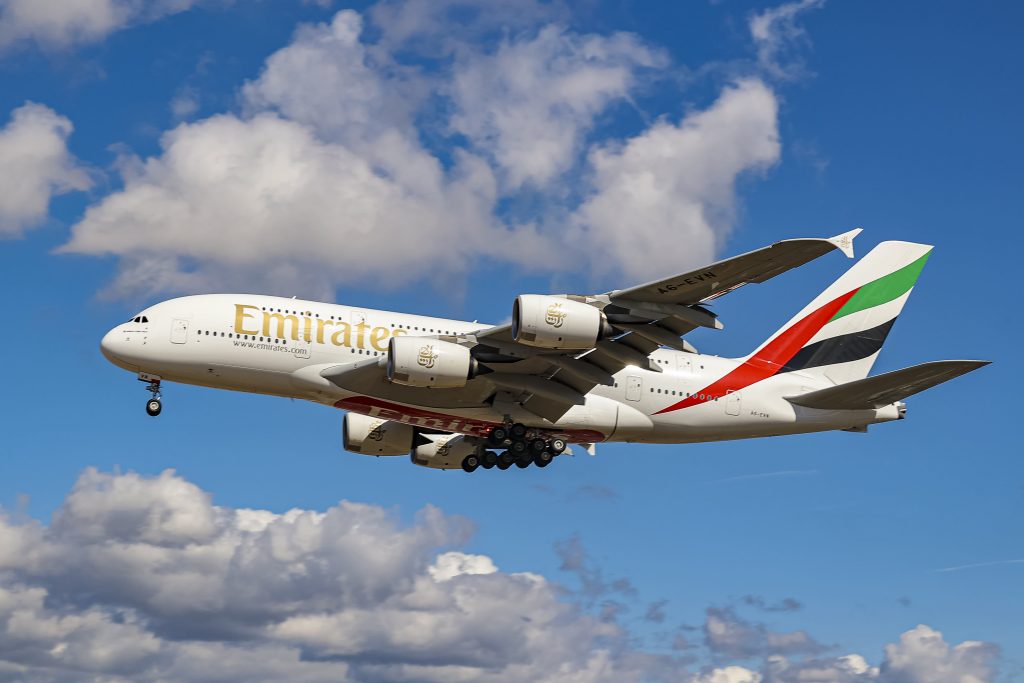 ✦ Increase in tourist flow in RAK in 2022
The impressive performance saw Ras Al Khaimah welcome 600,000 visitors between January and June 2023, a total increase of 14.8% versus H1 2022 and the highest-ever tourism-related revenue achieved for a half-year period. 1,000,000 people visited RAK in 2022 whole year and they expect there are 3,000,000 visitors will come to RAK in 2030.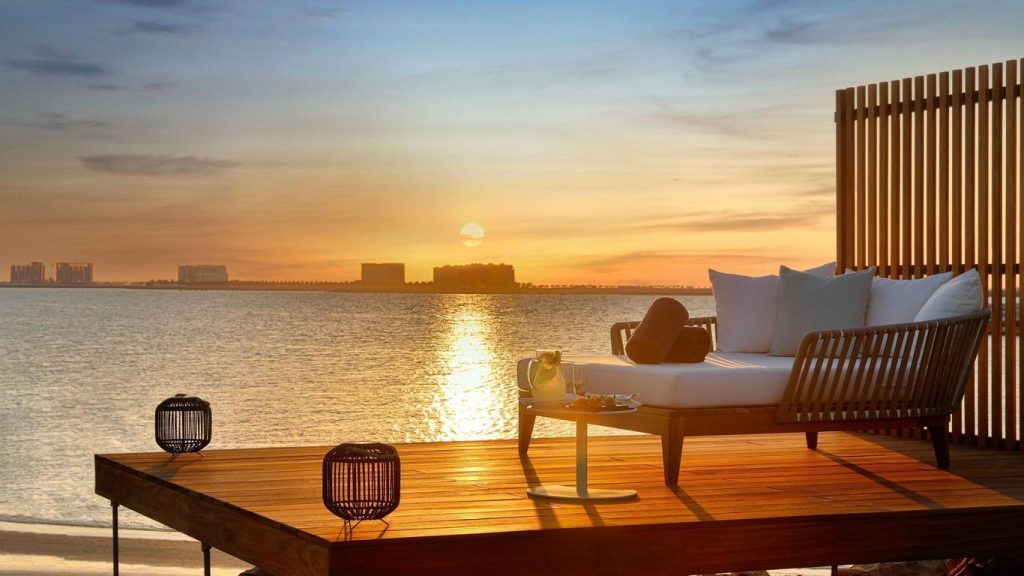 ✦ 11 International hotels exists and close to open now which including Ritz-Carlton Hotel and Intercontinental Hotel. And there are 4 new hotels coming which are Nikki Beach Resort and W Hotel AL Marjan.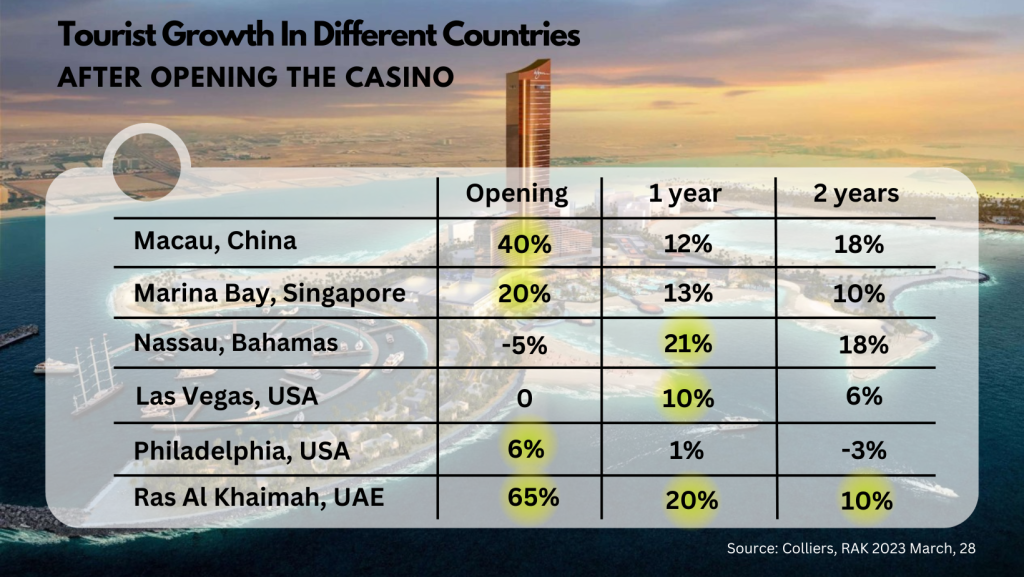 ✦ How will one Casino opening affect the region?
Increased Demand: The presence of a casino can attract a larger number of tourists and visitors to RAK. This increased footfall can lead to a higher demand for accommodation, both in terms of hotels and residential properties. Property developers may see a rise in demand for serviced apartments, vacation homes, and luxury residences to cater to the needs of the casino's patrons.

Rise in Property Values: The introduction of a casino can enhance the overall appeal and desirability of RAK as a tourist destination. This increased interest can contribute to a rise in property values, especially in areas surrounding the casino. Property owners in these areas may experience appreciation in their property prices, potentially benefiting from capital gains.

Job Creation and Economic Growth: A casino can generate employment opportunities for both local residents and expatriates. The influx of casino-related jobs can stimulate the local economy, leading to increased consumer spending and further driving the demand for housing and commercial properties in RAK.
✦ The existing projects next to Wynn Casino are increased by 17-19% 
The projected increase of 17-19% in property prices for existing projects near the Wynn Casino in RAK can have a significant impact on the future of the region. This boost in property values reflects growing investor confidence and heightened interest in the area. It signals a positive outlook for the real estate market and sets the stage for potential future development and investment opportunities. The rise in property prices can attract more developers, both local and international, who may seek to capitalize on the increasing demand. It can also incentivize existing property owners to invest further in their properties, contributing to overall improvements in infrastructure and amenities. The higher property values can also lead to a surge in economic activity, job creation, and an enhanced quality of life for residents in RAK. Ultimately, the projected increase in property prices near the Wynn Casino sets the stage for a promising future, attracting investors, developers, and residents alike and further establishing RAK as a thriving destination in the UAE.
4 Core Reasons You Should Invest With Ashton Hawks
1. This year, Ashton Hawks is honored to be awarded the Outstanding Overseas Property Agency Award by Business Focus Award 2023 and HKCT Business Award 2023. It is highly professional and recognized in the overseas property market.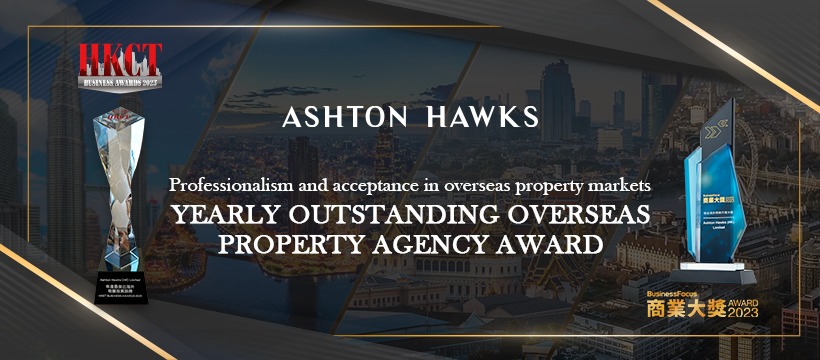 2. Ashton Hawks works with reputable renowned developers, such as Sansiri, Renaker, Barratt London, Select Property Group, with their exceptional quality, attention to details, and commitment to delivering exceptional living experiences, we are glad that to secure your dream home or investment property before the general public.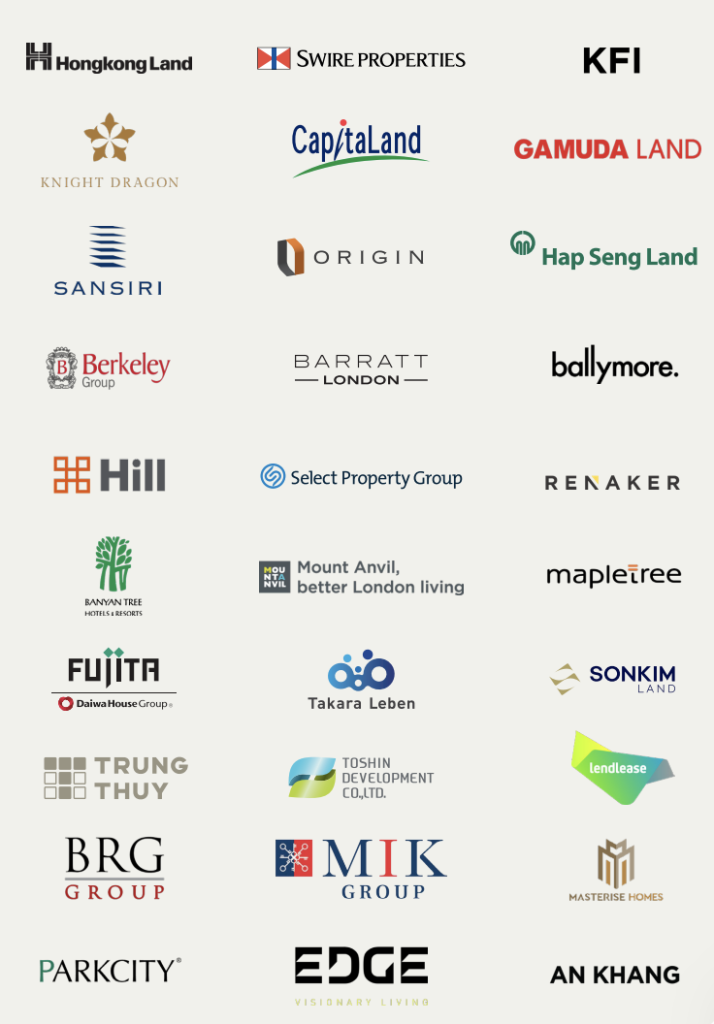 3. Ashton Hawks has our own team of experienced professionals will handle all aspects of property management, from finding and screening tenants to maintenance and repairs. With our comprehensive services, you can sit back and relax while we take care of everything for you.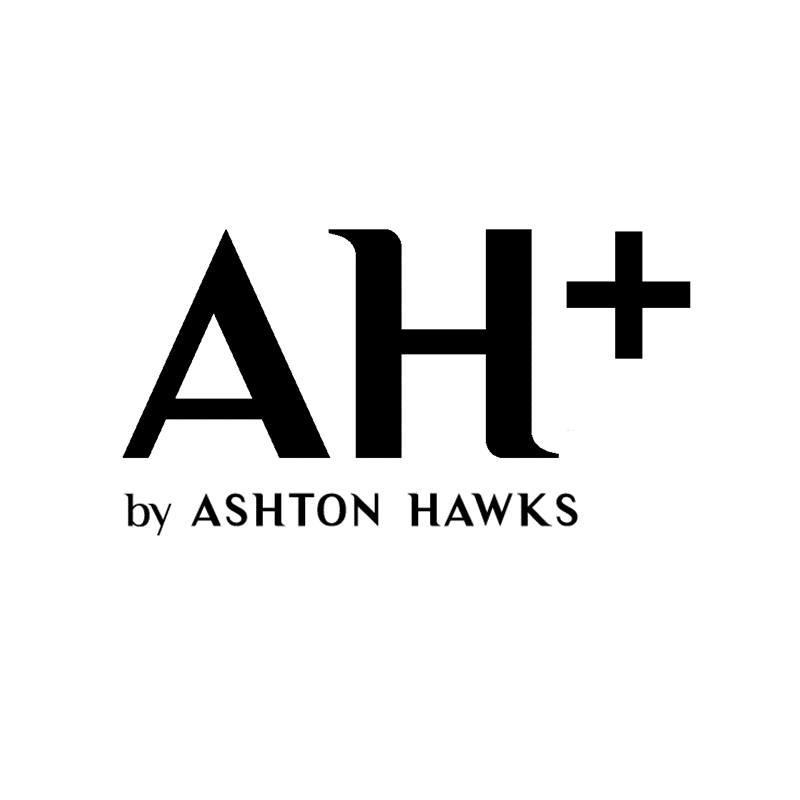 4. Ashton Hawks provide 4-days 3-nights property tour to view the latest condos and houses in Bangkok, Phuket, Pattaya and ChiangMai. You will find your dream holiday home, retirement home and international investment property from Thailand's leading developers. Our professional team supports multi-lingual: Cantonese, English, Mandarin and Thai etc. Contact us for more information!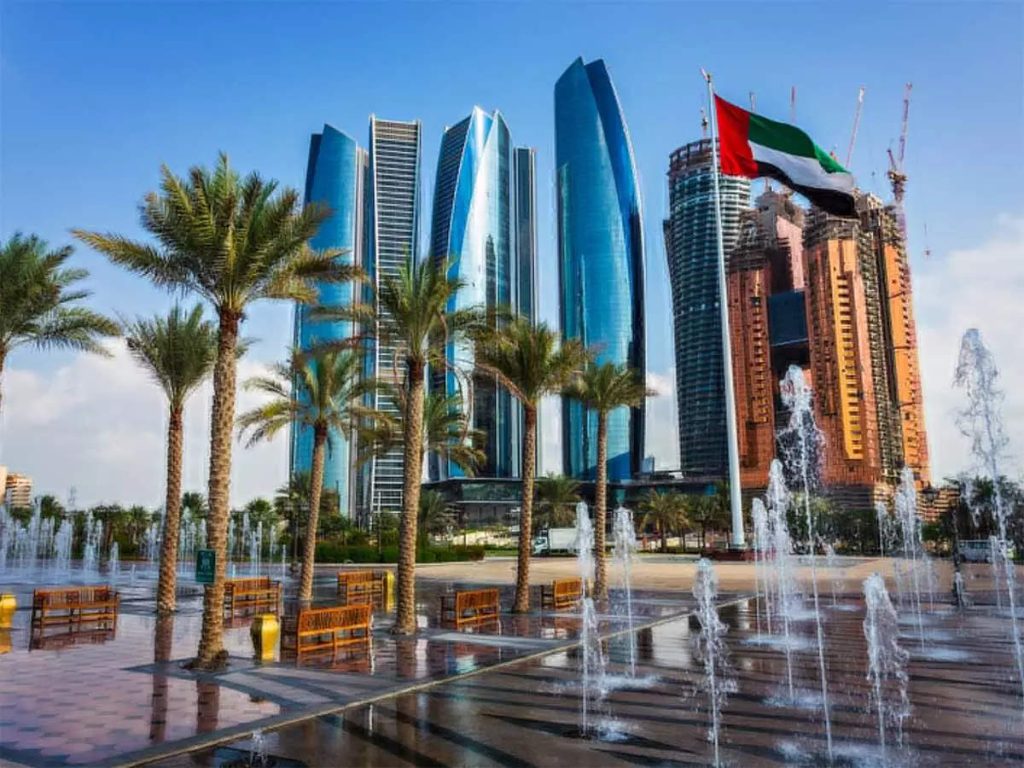 Do not hesitate to contact us about the UAE's property!

【Register Now!】
UAE All-In-One Property Investment Seminar
Date: 9 December 2023 (Sat)
Time: 11am-2pm (English) | 2-5pm (Mandarin) | 5-7pm (Cantonese)
Venue: The St. Regis Macao, Estr. do Istmo, Macao

Enquiry: 5226 1138 
WhatsApp:  https://wa.link/h8hkpv
Limited seats available. By RSVP only.
RSVP
Disclaimer:The information, text, photos contained herein are provided solely for the convenience of interested parties and no warranty or representation as to their accuracy, correctness or completeness is made by Ashton Hawks or the sellers, none of whom shall have any liability or obligation with respect thereto. These offerings are made subject to contract, correction of errors, omissions, prior sales, change of price or terms or withdrawal from the market without notice. Information provided is for reference only and does not constitute all or any part of a contract. Ashton Hawks and its representatives work exclusively in relation to properties outside Hong Kong and are not required to be nor are licensed under the Estate Agents Ordinance (Cap. 511 of the Laws of Hong Kong) to deal with properties situated in Hong Kong. Digital illustrations are indicative only. *Rental yield is projected by the agency and not guaranteed by the developer.