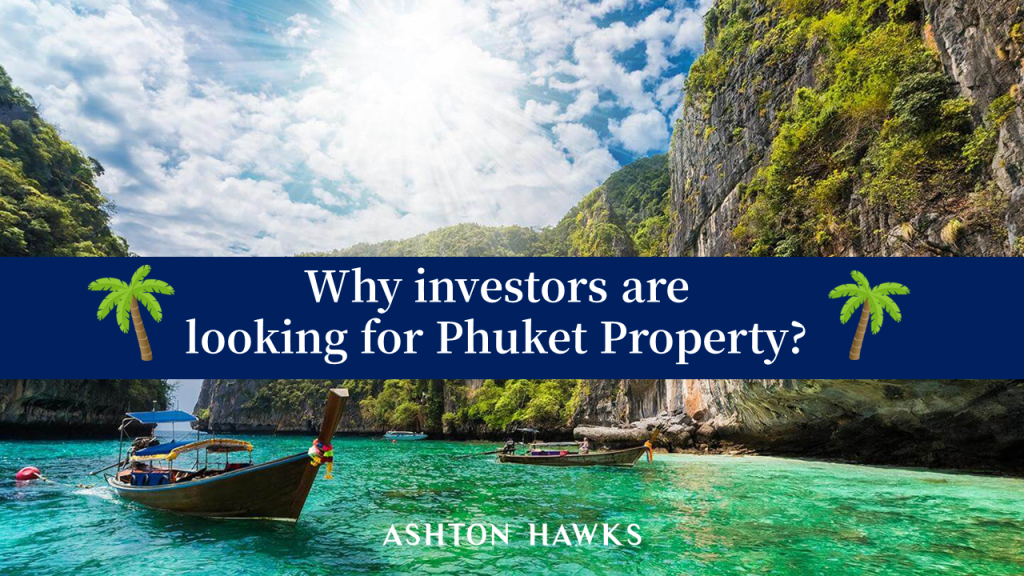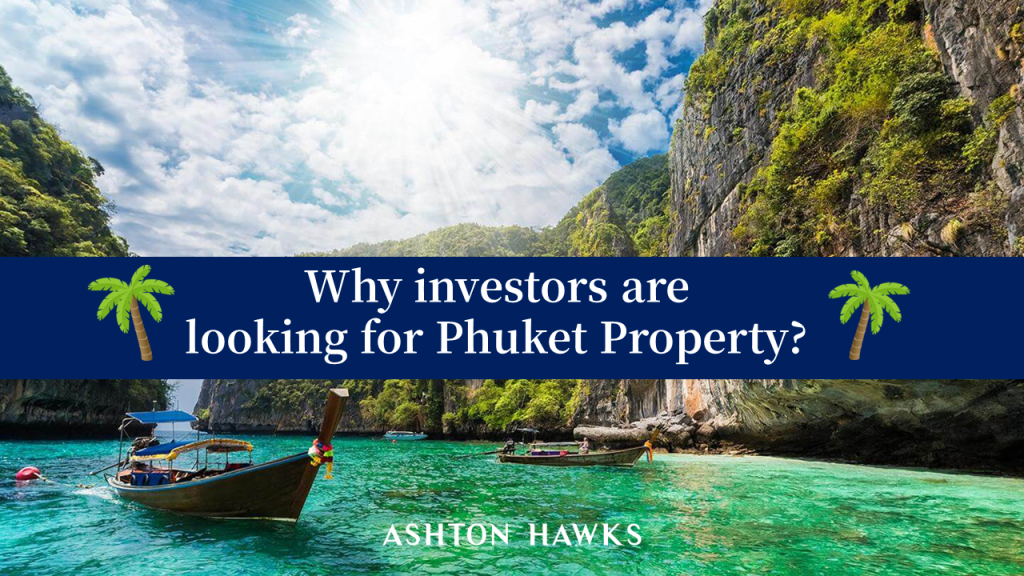 Phuket is Thailand's largest island and is one of the world's most attractive destinations. There are over 1,800 hotels and resorts in the entire province. Its pristine beaches are home to some 400,000 residents, but they welcome over 14 million holiday visitors by the end of 2022. 
Reasons why Phuket should be at the top of your list:
Affordability of property prices
Property prices in Phuket are one of the main reasons people want to invest. The average prices of condominiums ranged from 80,000 to 130,000 THB per square meter or 2,500 to 4,100 USD. In stark contrast, the cheapest one-bedroom apartment in Singapore will cost at least 12,000 USD per square meter. Thailand also does not impose taxes on foreign buyers, making it an enticing destination for international investors.
Big Infrastructure Project
The infrastructure of Phuket has transformed dramatically over the past 15 years. A light railway transit connecting the international airport to the resort areas promises to cut travel time and decrease congestion on the highways. Phuket has also established various commercial centers, health facilities, and international schools that cater to the increasing number of visitors and the growing number of people who call the island home.
Accessibility to urban centers
Phuket is only a one hour flight away from Bangkok, an international hub for travelers from Europe and the Middle East. Many Asian countries already offer direct flights to Phuket's bustling international airport, making the island an incredibly attractive choice for a quick getaway.
Rising demand for rental properties
Tourism has not only benefited hotel properties but other types of short-term housing rentals as well. High-end condominiums and villas are attractive because of their high return on investments, with some developments achieving a 6-7% annual yield. According to a report from the Bangkok Post, the supply of new condominiums grew as much as 30% from the previous year in response to increasing demand from foreign investors from China, Singapore, and Hong Kong.
Even with plenty of supply, many investors are showing confidence in the future potential of Phuket. According to Colliers International, of the over 16,000 new condo units launched that year, more than 70% were already sold.
All these reasons are driving the demand for investment-worthy housing developments on the island. Buying property in Phuket can be a lucrative way to grow your wealth with long-term gains on passive rental income. The relatively affordable prices and strategic development around the island make Phuket not only an attractive place to invest but potentially a great place to call home.
🏠Pool-access units in Central Phuket
From HKD 490,000 – The Origin Kathu-Patong
Disclaimer:The information, text, photos contained herein are provided solely for the convenience of interested parties and no warranty or representation as to their accuracy, correctness or completeness is made by Ashton Hawks or the sellers, none of whom shall have any liability or obligation with respect thereto. These offerings are made subject to contract, correction of errors, omissions, prior sales, change of price or terms or withdrawal from the market without notice. Information provided is for reference only and does not constitute all or any part of a contract. Ashton Hawks and its representatives work exclusively in relation to properties outside Hong Kong and are not required to be nor are licensed under the Estate Agents Ordinance (Cap. 511 of the Laws of Hong Kong) to deal with properties situated in Hong Kong. Digital illustrations are indicative only. *Rental yield is projected by the agency and not guaranteed by the developer.