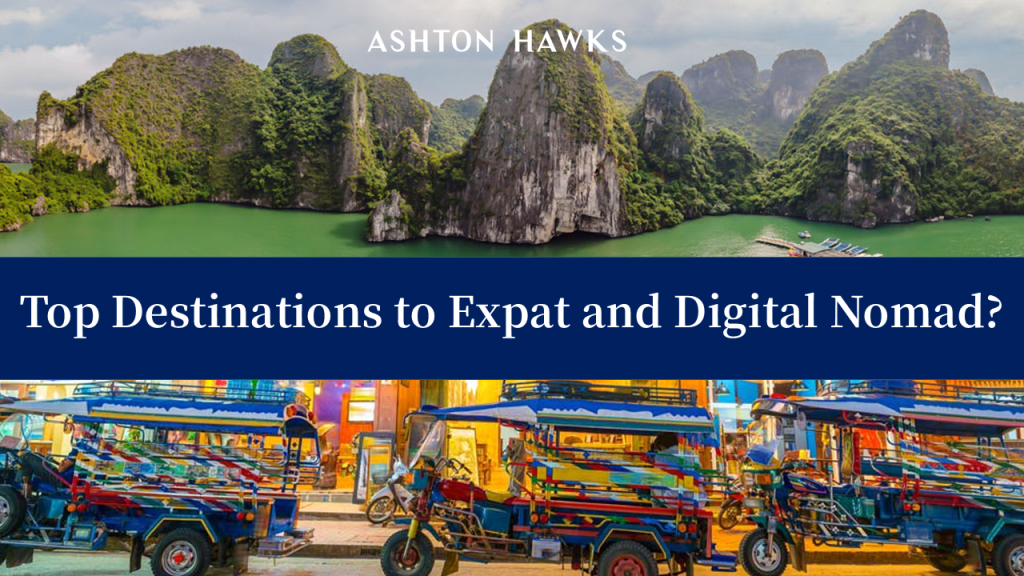 Not yet deciding where to stay or settle for your next destinations, 
Click here to know more about our properties worldwide.

Holland Village, Singapore
With its central location, Holland Village is in close proximity to the downtown and Orchard areas, as well as the open space of the Singapore Botanic Gardens and MacRitchie Reservoir. Though home to lots of families, Holland Village still has a very eclectic feel with a variety of bars, shops local and Western restaurants.
Whether running your own business or looking for a job with an existing business, Singapore has a business environment that is sure to work in your favor. Singapore's population of only 5 million leaves them hungry to acquire foreign talent, which translates to high acceptance rates on work permits, and high average salary. HSBC's Expat Explorer Survey reported that the average salary of Singaporean expats is $139,000, compared to the global average of $97,000 for expats living in other countries.
But from recent data of the Singapore's Urban Redevelopment Authority's rental index, prices of all private residential properties surged by 29.7% year-on-year in 2022 — the highest since 2007. Foreign residents in Singapore continue to feel the pinch as home rental prices soar and show few signs of returning to pre-pandemic levels soon.



Holland Village is favored for its central location, it is situated near the Orchard and downtown areas.
Bangkok, Thailand
Thailand's capital city of Bangkok is also one of Asia's largest cities, making it one of the most popular destinations for expats and digital nomads alike. Living in Bangkok allows you to enjoy a comfortable lifestyle at an incredibly low cost. Everything is cheaper in Bangkok: housing, food, clothing, utilities, childcare, transportation, etc. Rent is 77 percent lower here than in New York, 75 percent lower than San Francisco, 68 percent lower than Seattle, and 50 percent lower than Houston.
As one of the best party cities in the world, Bangkok's exciting nightlife scene is especially appealing to those who enjoy letting their hair down after work. From bars and karaoke venues to world-class nightclubs and bars, Bangkok has it all.
Consider to live nearby Bangkok City Centre?
Click here for a potential high yield project.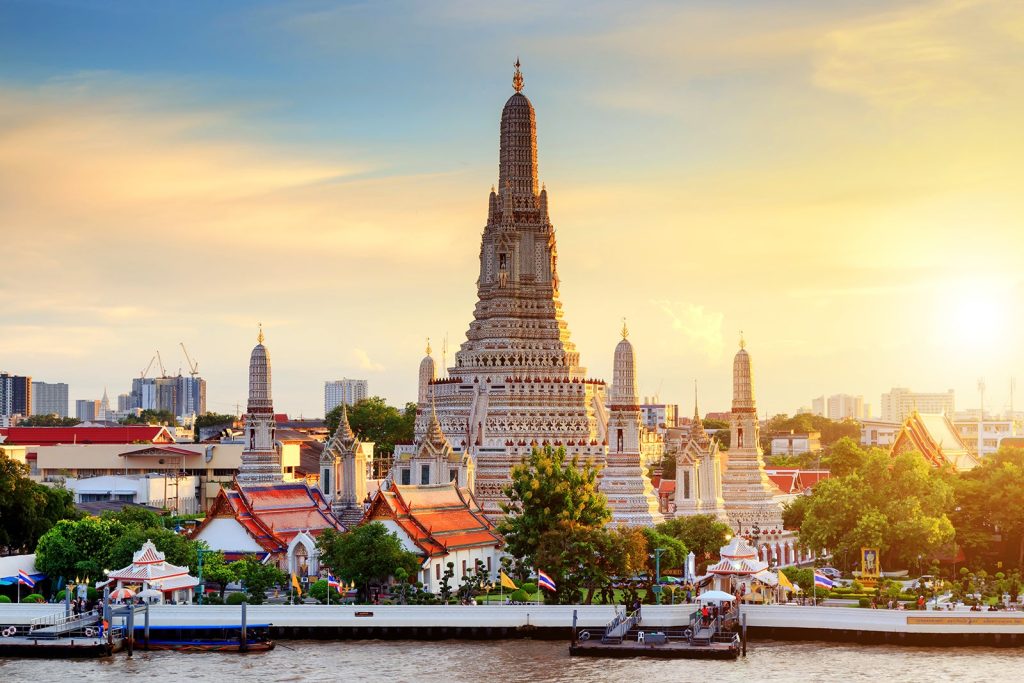 Bangkok is a modern city with ancient roots. With diverse Cityscape, its past is never far from view. 
Chiang Mai, Thailand 
One of the endearing features is the "Old City" with surrounding moat and city wall remnants encapsulating historic temples, museums, quaint shops, traditional Thai houses. Chiang Mai's good for solo travelers, couples, or group travelers. You will feel safe and welcomed here by the local people and other expats. there are many expats in Thailand – including digital nomads and teachers. With its budget to luxe hotels, 'cheap eats' to upmarket restaurants and bars, it is a remarkable area to explore. Some expats prefer to live along trendy Nimmanhemin Road, with its upscale condos and eateries, designer boutiques, and popular bars. Chiang Mai is  one of the best retirement cities in the world but also an exceptional digital nomad hub.
Value for money is another highlight of expat living in Chiang Mai, making it easier for your money to go further, Eating out is inexpensive, as is fresh produce at the local markets. What's more,  medical care is top-notch, and it is a safe environment to live in as well. Chiang Mai has so much to explore for expats, with different types of adventurous activities, famous night markets, temples, and attractions both in and outside of the city.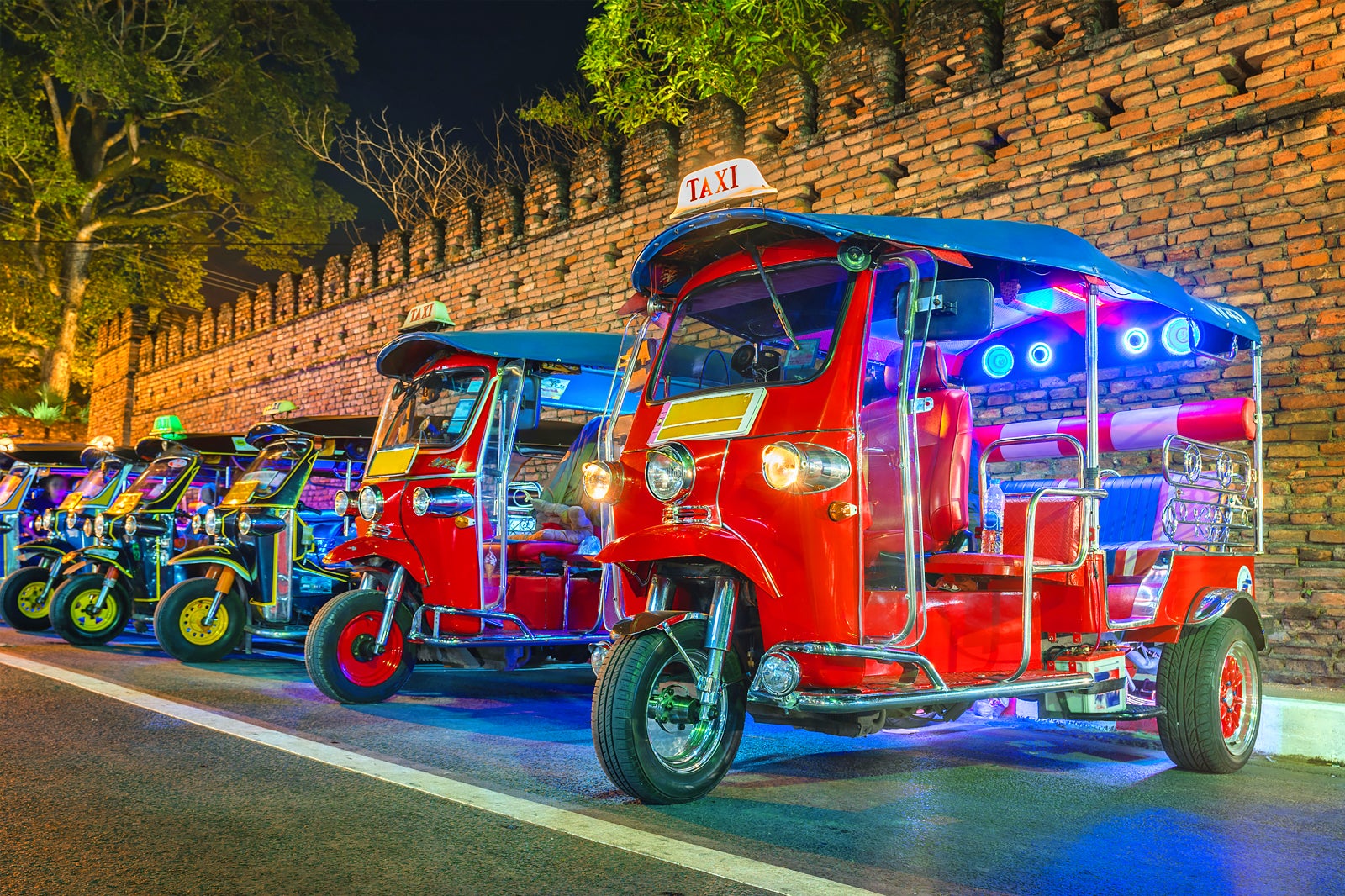 Rickshaw parked by the inner city moat in Chiang Mai Thailand
Ho Chi Minh City, Vietnam
If exceptionally affordable cost of living and high-speed internet are your main priorities, Ho Chi Minh City could be the place for expats.  Expats moving to Ho Chi Minh City will find themselves in a vibrant, engaging culture. According to research, approximately 34% of French expats would be tempted to leave their country within the next 10 years. Their motives are diverse and, numerous, but also personal. The city has everything that an expat or digital nomad needs and is a great place to mingle with like-minded creatives and business professionals.
Ho Chi Minh City has many attractions that you can enjoy whenever you take a break from your computer screen, especially if you're into history and culture. It offers a unique blend of historic buildings and modern skyscrapers, along with nightclubs, entertainment venues, and shopping malls.

Where to live in HCMC?
Click here to discover the Condo with the Saigon River panoramic view


Expatriates who settle to live and work in HCMC, would definitely love the Saigon Views.
 Whether you're thinking about relocating or becoming location dependent to enjoy living in different locations across the globe, the aforementioned options are all suitable since they will give you plenty to do during your work and leisure time. Want to have more ideas on the accommodations or apartments to live in during your wonderful time in these cities? Contact us for more or click here to check out our latest property listing. Contact us for more!
Disclaimer:The information, text, photos contained herein are provided solely for the convenience of interested parties and no warranty or representation as to their accuracy, correctness or completeness is made by Ashton Hawks or the sellers, none of whom shall have any liability or obligation with respect thereto. These offerings are made subject to contract, correction of errors, omissions, prior sales, change of price or terms or withdrawal from the market without notice. Information provided is for reference only and does not constitute all or any part of a contract. Ashton Hawks and its representatives work exclusively in relation to properties outside Hong Kong and are not required to be nor are licensed under the Estate Agents Ordinance (Cap. 511 of the Laws of Hong Kong) to deal with properties situated in Hong Kong. Digital illustrations are indicative only. *Rental yield is projected by the agency and not guaranteed by the developer.