The Origin Centre Phuket
Event Highlights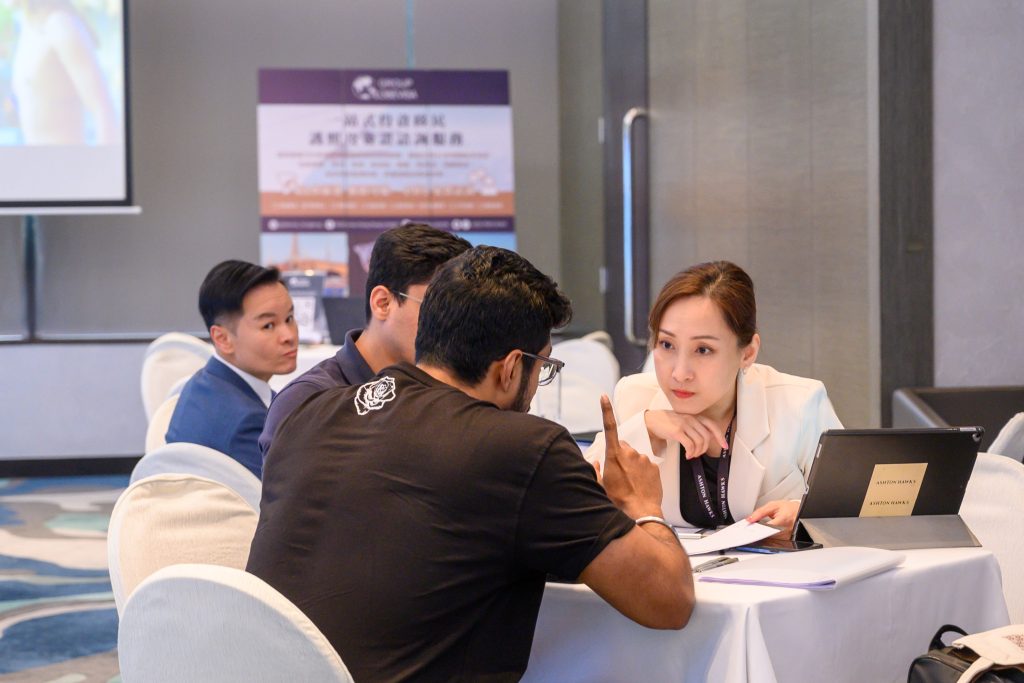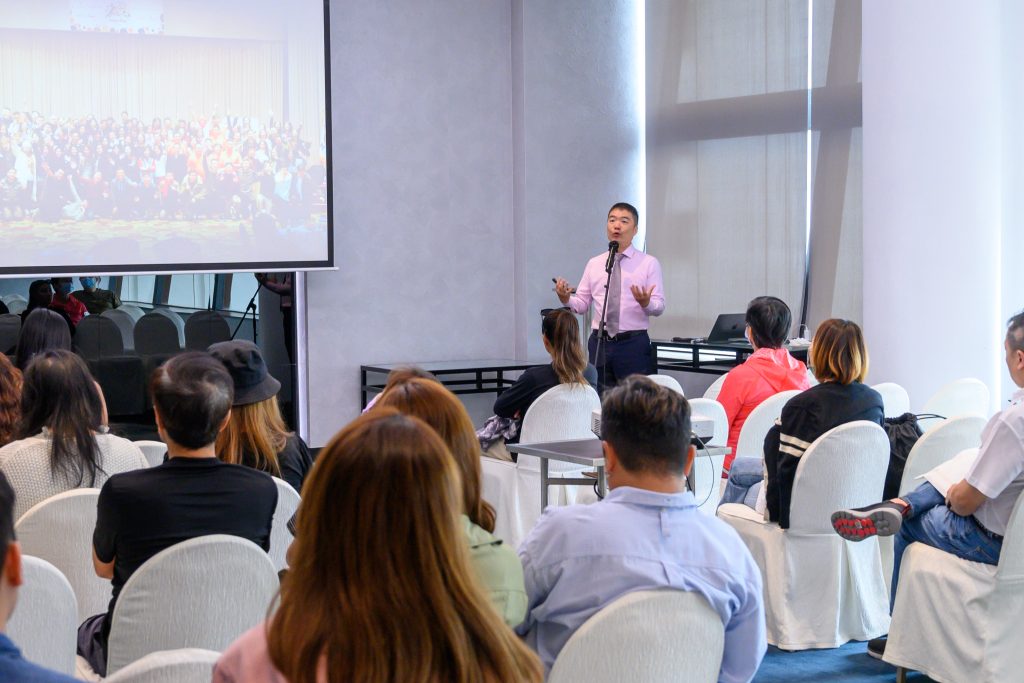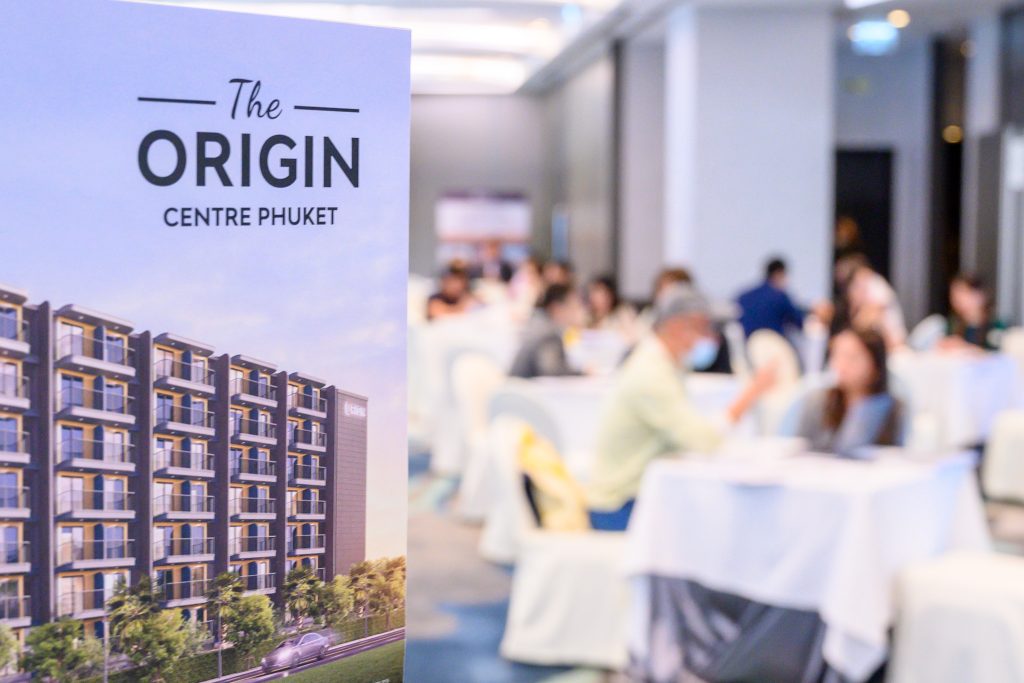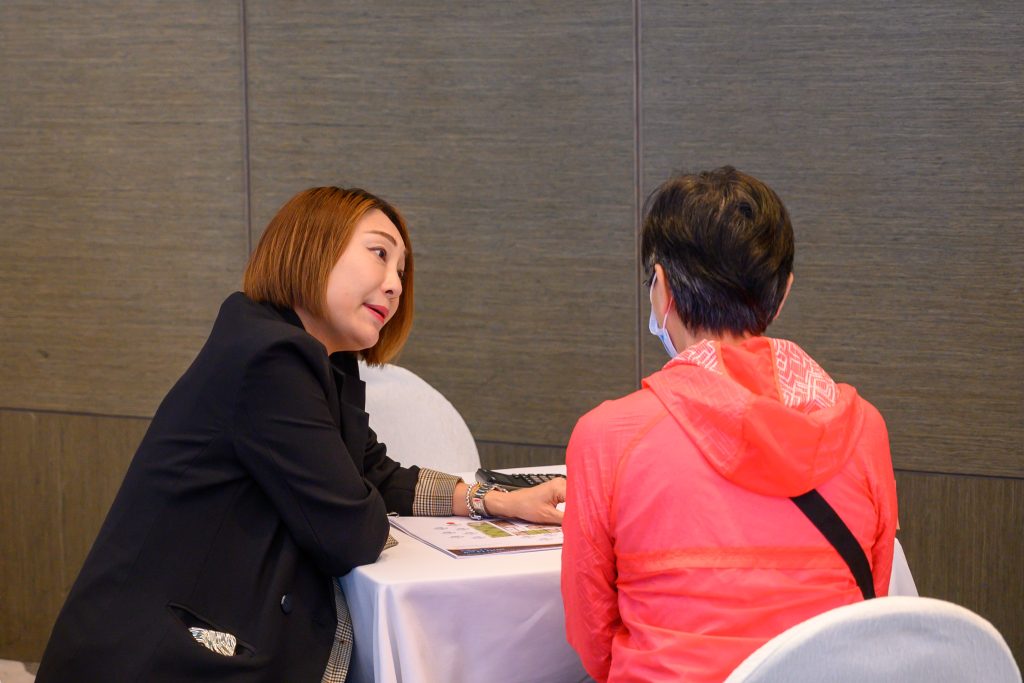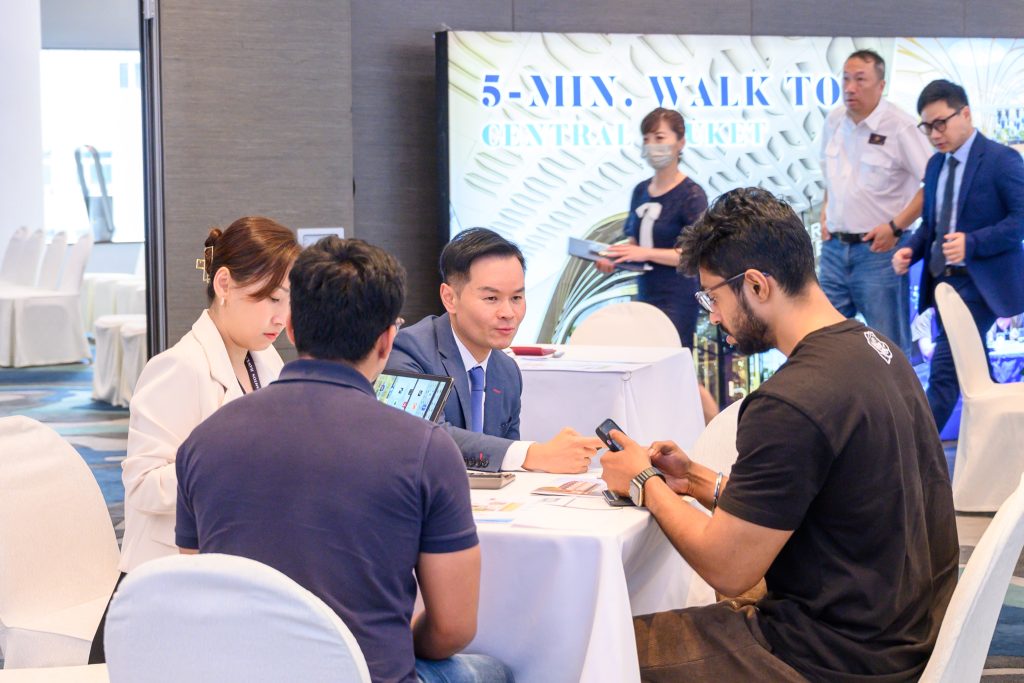 The above event had been already grandly finished. To know more about the property, please don't hesitate to WhatsApp us👇🏻
WhatsApp: 5226 1138 https://wa.link/ifn1hy
Thailand's tourism industry cross a coveted post-COVID-19 milestone of 10 million visitors in 2022. Purchasers of condominiums on the island is in a rising trend! Ashton Hawks is proudly presenting you the latest Freehold Condominium in the Central Phuket – The Origin Centre Phuket.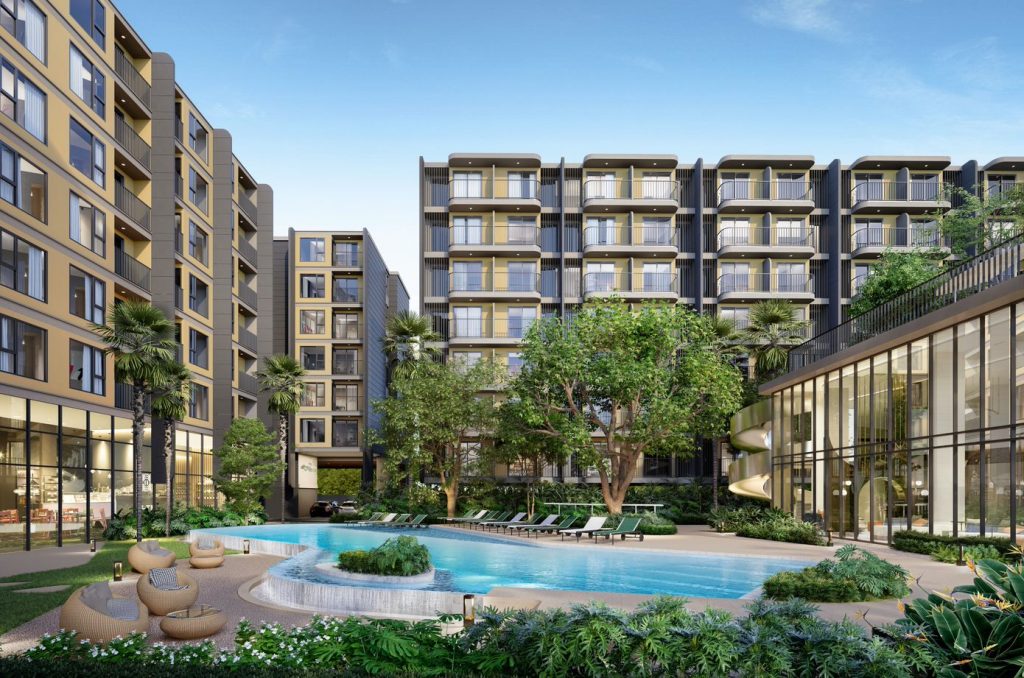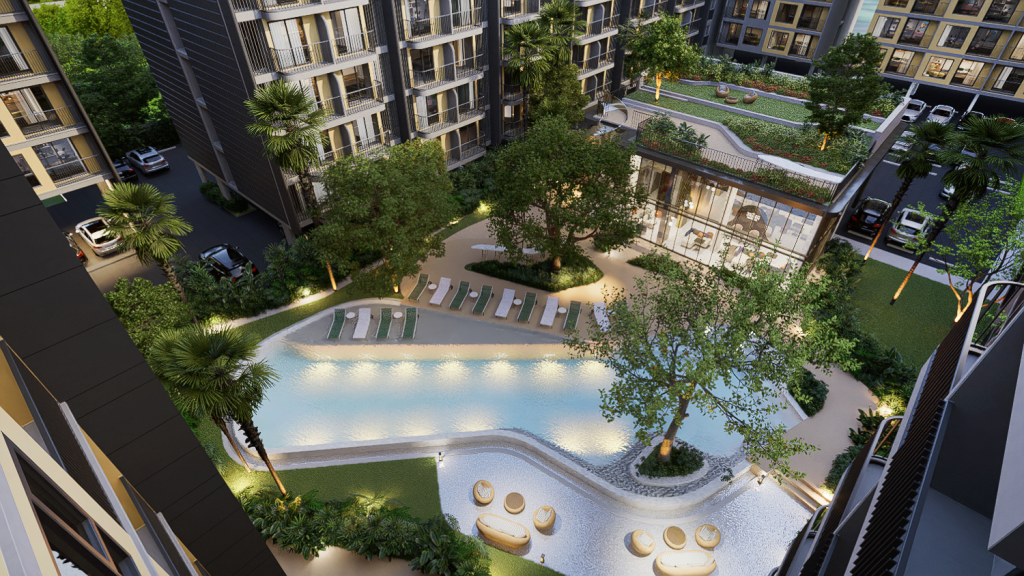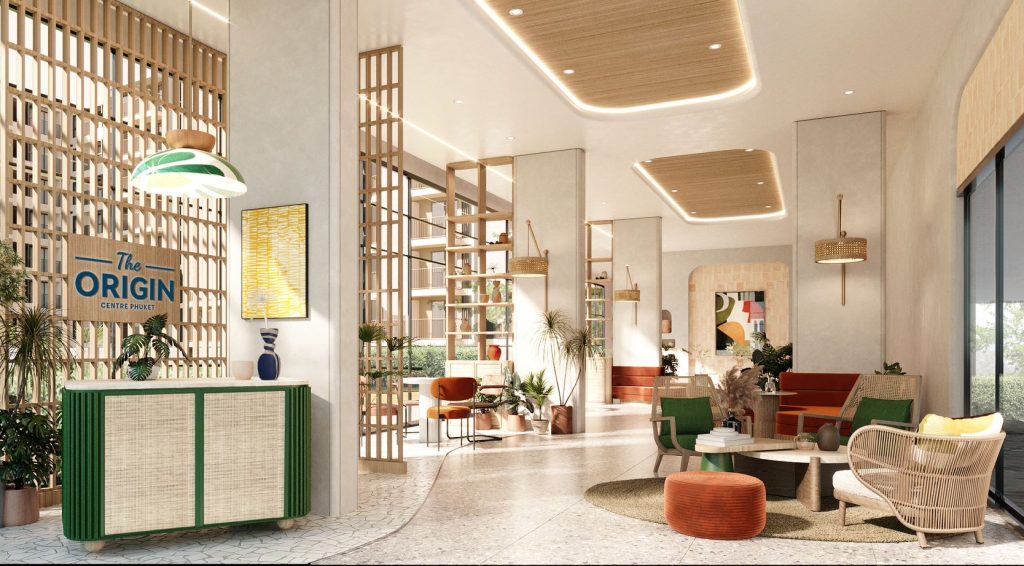 RSVP

The Origin Centre Phuket is a low-density residential project of Origin Property PCL, a large listed developer in Thailand. The project will be completed in 2025 and is a new existing building project. The Origin Centre Phuket offers studio, 1 bedroom or 1 bedroom plus units ranging in size from 26 to 35 square meters with colorful furnishings.
The project is inspired by the ocean and street art, full of holiday flavor, whether you live in it or rent it out! The designer used a lot of natural materials to integrate into the building without processing and decoration, so as to preserve the original flavor of nature. For example, the public or private area of ​​the project is equipped with a lot of solid wood furniture.
In the center is a large garden-style swimming pool, the housing estate is quite well-equipped, with a lobby rest area, multi-functional activity room, office space, 24/7 fitness room. You can enjoy unparalleled entertainment without leaving home.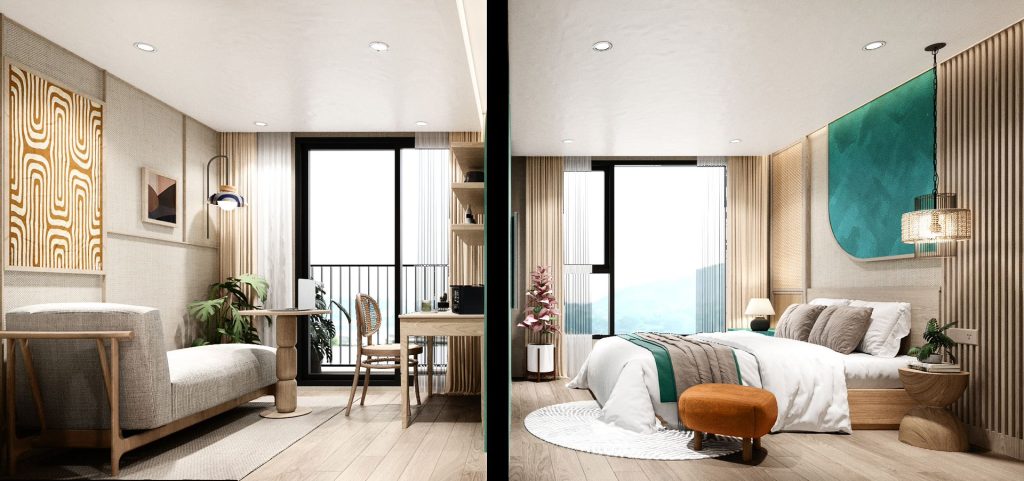 – About Origin Property PCL –

It is a listed company focuses on condominium, offering great travelling conveniences located near Sky Train routes, expressways and large shopping malls.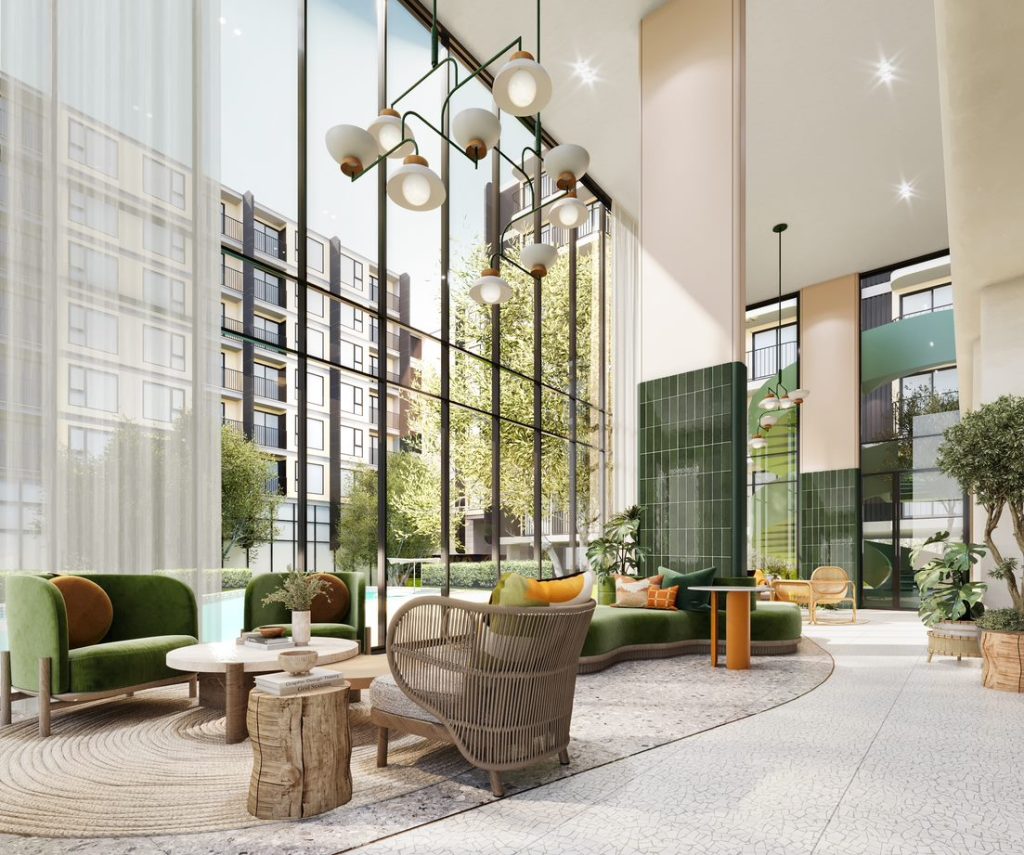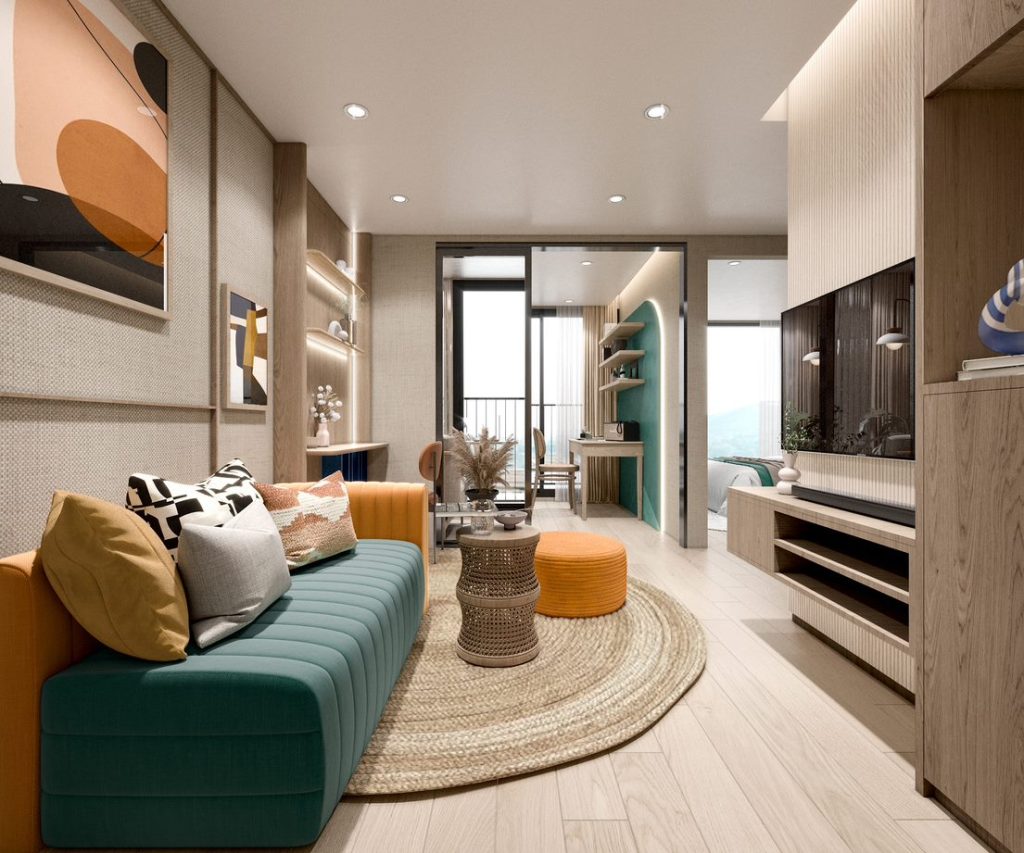 Phuket's Prime Property Investment in 2023: Achieving a 10% Rental Yield
As the real estate market rebounds in 2023, savvy investors have set their sights on Phuket, Thailand. Known for its stunning beaches, warm climate, and rich culture, Phuket has become a prime location for property investment. In this blog, we'll explore a property that boasts an impressive 10% rental yield, making it one of the most attractive investment opportunities in the region.
Located in the heart of Phuket's tourist hub, this modern and luxurious condominium development is an investor's dream. The property features a mix of studio, one, and two-bedroom units, all designed with contemporary finishes and equipped with top-of-the-line amenities.
Why you should invest in The Origin Centre Phuket?
Prime location near popular tourist attractions, shopping centers, and white-sand beaches

A full range of amenities, including a swimming pool, fitness center, rooftop terrace, and lounge area

On-site property management services to ensure a hassle-free experience for both owners and guests

A strong demand for short-term and long-term rentals, driven by Phuket's tourism industry and expatriate community
8 Highlights of the project
2 min walk to two large shopping centers "Central Phuket Festival" and "Central Phuket Floresta"

3 mins to well-known international schools – Darasamuth School and Headstart International School

3 mins to Bangkok Hospital Siriroj, Phuket International Hospital and Dibuk hospital

5 mins walk to the world's first 3D theme park "Tribhum"

5 mins drive to the largest waterpark in Thailand – Andamanda Phuket

5 mins drive to King Power Phuket

20 mins to all famous beaches – Patong Beach, Kata Beach and Karon Beach from Section 4020 of Phuket Expressway

30 mins to Phuket International Airport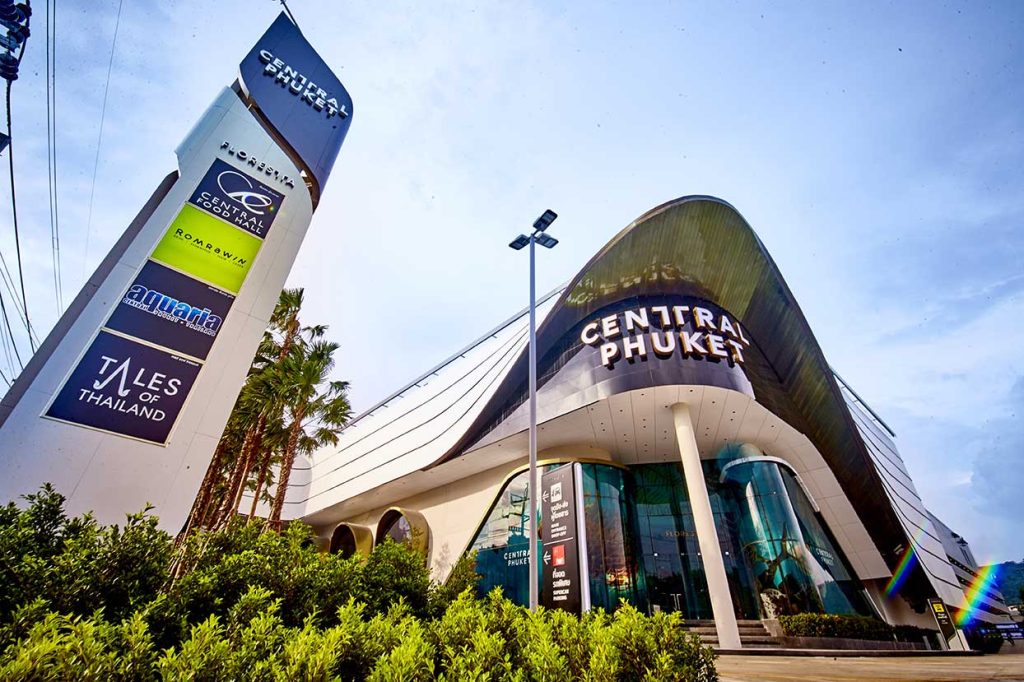 ✦ "Central Phuket Festival" and "Central Phuket Floresta" can compare with Siam Paragon in Bangkok. Both shopping malls have a high-end famous fashion and cosmetics brand such as Hermes, Chanel, LV, etc., as well as large cinemas and dining centers.
✦ Students who study in Phuket earn academic qualifications that recognized and respected around the world. Phuket has a diverse, welcoming and vibrant society that offers international students a unique cultural experience in a beautiful environment. Study in Phuket is an excellent pathway into world renowned international universities.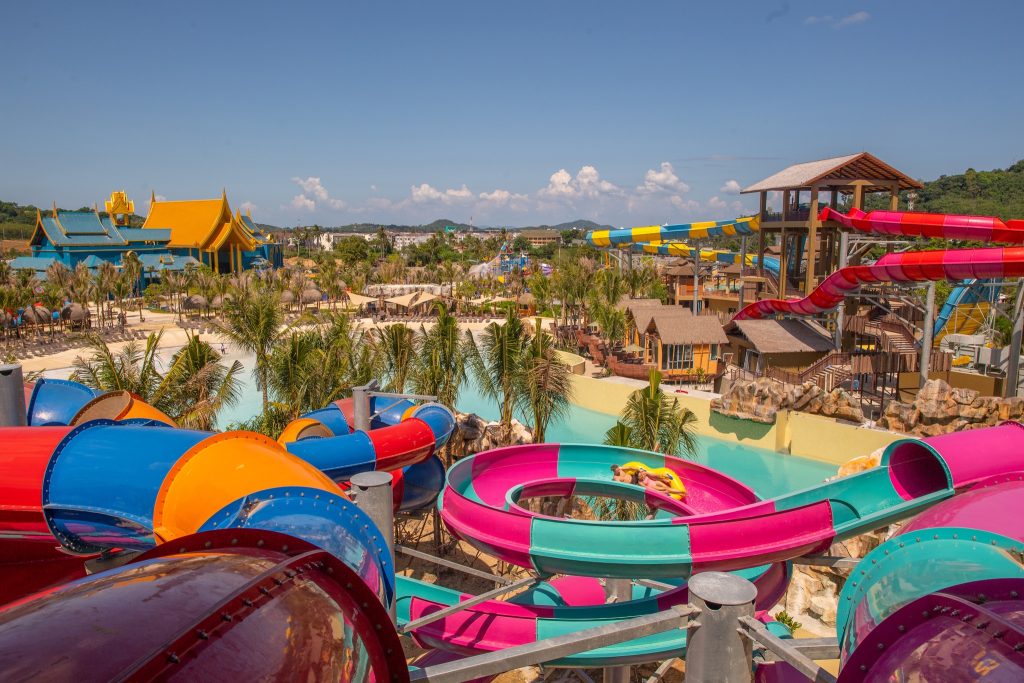 ✦ Become the first to experience the ultimate fun experience and venture into this largest brand new Andamanda Phuket waterpark in the heart of Phuket, with an iconic 5 Thai Themed Zones with 17 Rides, 32 Sliders, and 8 attractions. Cooldown the summer heat with a brunch of fantasy play stations for all ages.
✦ Patong Beach is lined with restaurants, cafes, and a well-earned reputation as a party town with notorious nightlife.
Phuket Investment Seminar Details
Date: 29-30 April 2023 (Sat – Sun)
Time: 12pm (Eng) | 2pm (Canto) | 4pm (Canto)
Venue: 27/F, The Park Lane Hong Kong, Causeway Bay
Enquiry: 5226 1138
WhatsApp: https://wa.link/jryz5b
Limited seats available. By RSVP only.
RSVP
A surge in property development on the island
The tourism industry has a significant impact on the property rates in Phuket, Thailand. As the number of tourists visiting Phuket continues to increase, the demand for real estate also rises. This demand drives up property prices, making it a lucrative market for real estate investors.

The influx of tourists has also led to an increase in rental property rates in Phuket. Many property owners have started to rent out their properties to tourists, especially during peak season, which can be a lucrative source of income. Rental prices for properties in popular areas such as Patong, Kata, and Karon is increasing significantly.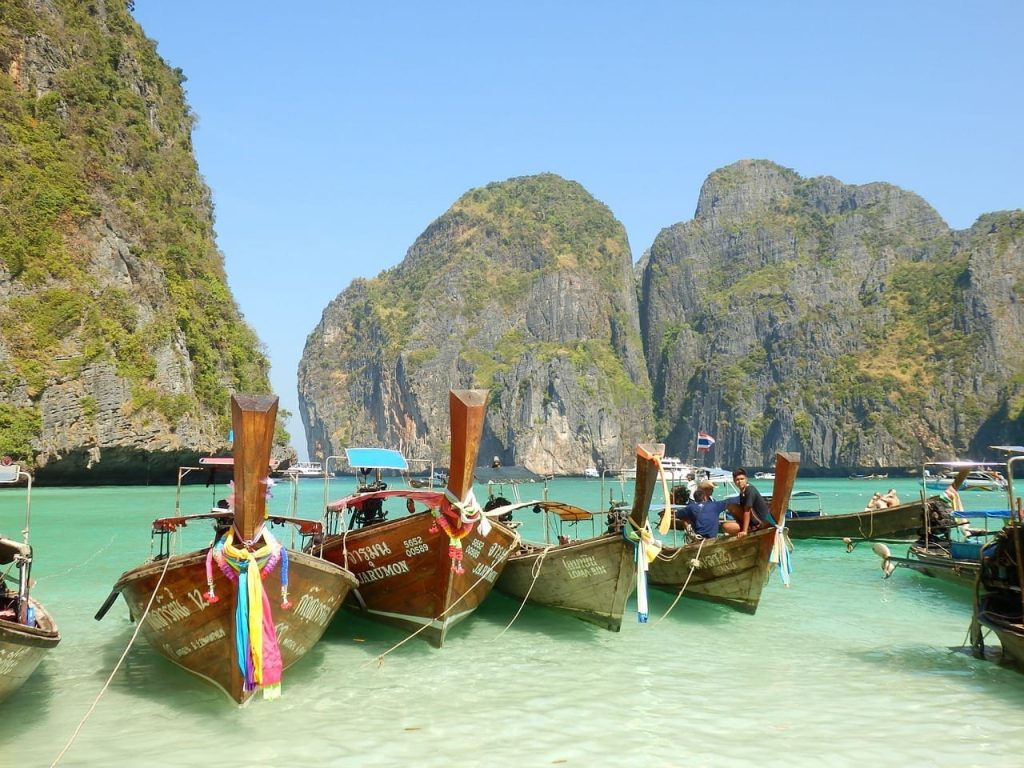 ✦ James Bond Island is one of the most visited islands of Phang Nga Bay, famous for its starring role in Bond movie 'The Man with the Golden Gun'.
✦

YONA Beach Club is

a floating beach club in the bay of

Patong

!
The boat is 1,200 sqm on three floors, with a central 22 metres long swimming pool surrounded by trendy loungers and palm trees.
2 core reasons you should invest with Ashton Hawks
1. Ashton Hawks works with reputable renowned developers, such as Sansiri, Renaker, Barratt London, Select Property Group, with their exceptional quality, attention to details, and commitment to delivering exceptional living experiences, we are glad that to secure your dream home or investment property before the general public.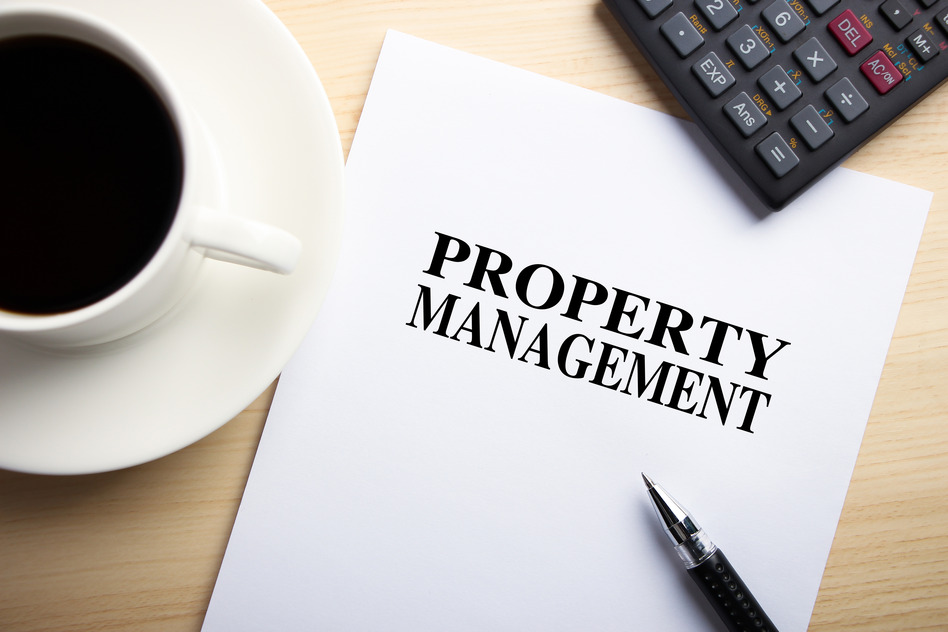 2. Ashton Hawks has our own team of experienced professionals will handle all aspects of property management, from finding and screening tenants to maintenance and repairs. With our comprehensive services, you can sit back and relax while we take care of everything for you.
Phuket Investment Seminar Details
Date: 29-30 April 2023 (Sat – Sun)
Time: 12pm (Eng) | 2pm (Canto) | 4pm (Canto)
Venue: 27/F, The Park Lane Hong Kong, Causeway Bay
Enquiry: 5226 1138
WhatsApp: https://wa.link/jryz5b
Limited seats available. By RSVP only.
RSVP
Disclaimer:The information, text, photos contained herein are provided solely for the convenience of interested parties and no warranty or representation as to their accuracy, correctness or completeness is made by Ashton Hawks or the sellers, none of whom shall have any liability or obligation with respect thereto. These offerings are made subject to contract, correction of errors, omissions, prior sales, change of price or terms or withdrawal from the market without notice. Information provided is for reference only and does not constitute all or any part of a contract. Ashton Hawks and its representatives work exclusively in relation to properties outside Hong Kong and are not required to be nor are licensed under the Estate Agents Ordinance (Cap. 511 of the Laws of Hong Kong) to deal with properties situated in Hong Kong. Digital illustrations are indicative only. *Rental yield is projected by the agency and not guaranteed by the developer.