28 May (Sat): 12pm (Eng) | 2pm (Canto) | 4pm (Canto)
29 May (Sun): 12pm (Eng) | 2pm (Canto) | 4pm (Canto)
Salon 5 – 6 , JW Marriott Hotel Hong Kong, 88 Queensway Admiralty
【Global First Launch】 Bankside at Colliers Yard
Manchester City Centre M3 Iconic Residential
Located in Greengate, Manchester, Bankside at Colliers Yard is an exciting project in the heart of the city, offering a blend of the city's historic roots and modern high-end design. The property is blessed with the inclusion of a new landscaped public park – Greengate Park, a tree-lined boulevard and a public square, and also presents you with a sophisticated mix of shopping, dining and leisure options. The neighbourhood contains a few Grade II listed buildings, making it a place of culture and heritage whilst embracing the future.
Proudly Presented by Market-leading Developer – Renaker
With 444 units on 42 floors, Bankside offers a collection of one, two and three bedroom apartments and penthouses that are estimated to be completed in Q1/Q2 2025. The developer, Renaker, who has created the luxuriously famous Deansgate Square, is committed to delivering aspirational new neighbourhoods that are high-quality, innovative, and sustainable. Each apartment at Bankside is designed with high specifications to create a modern living space with a relaxing ambience.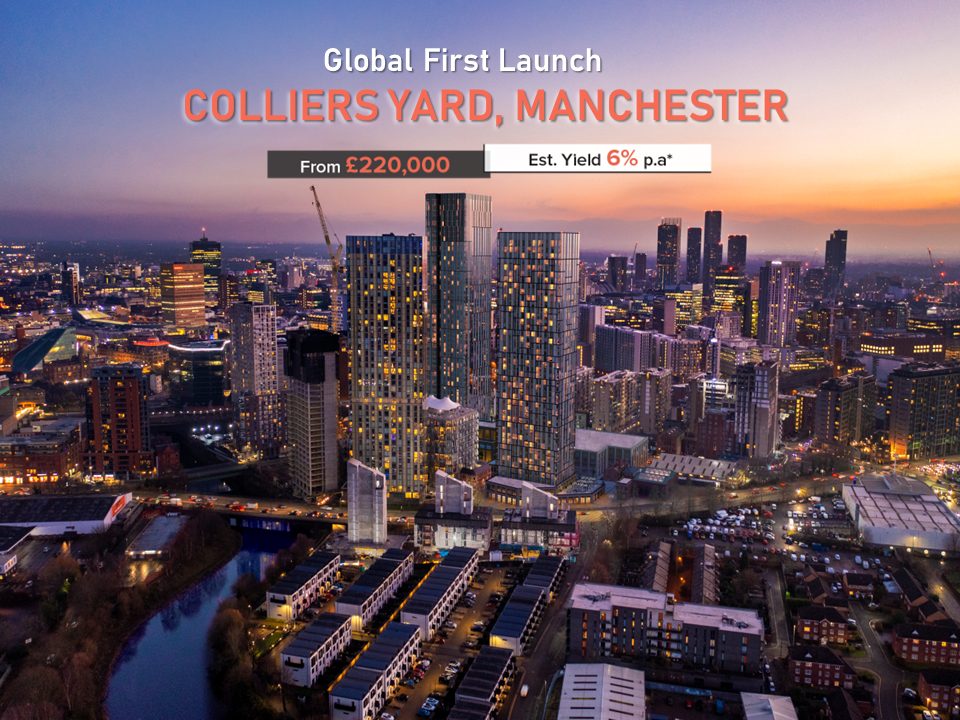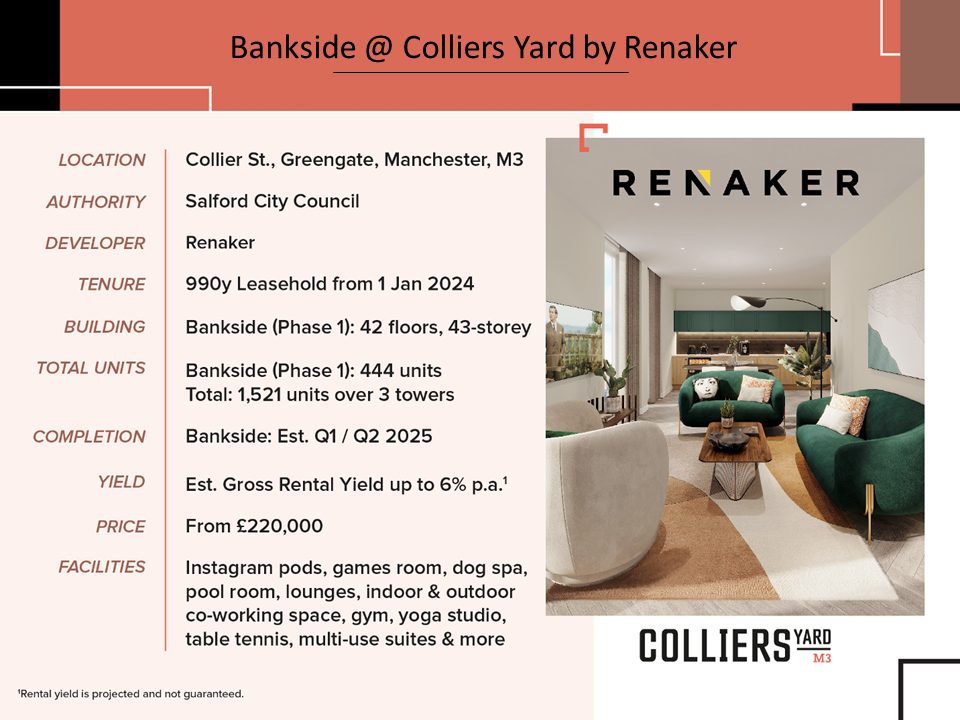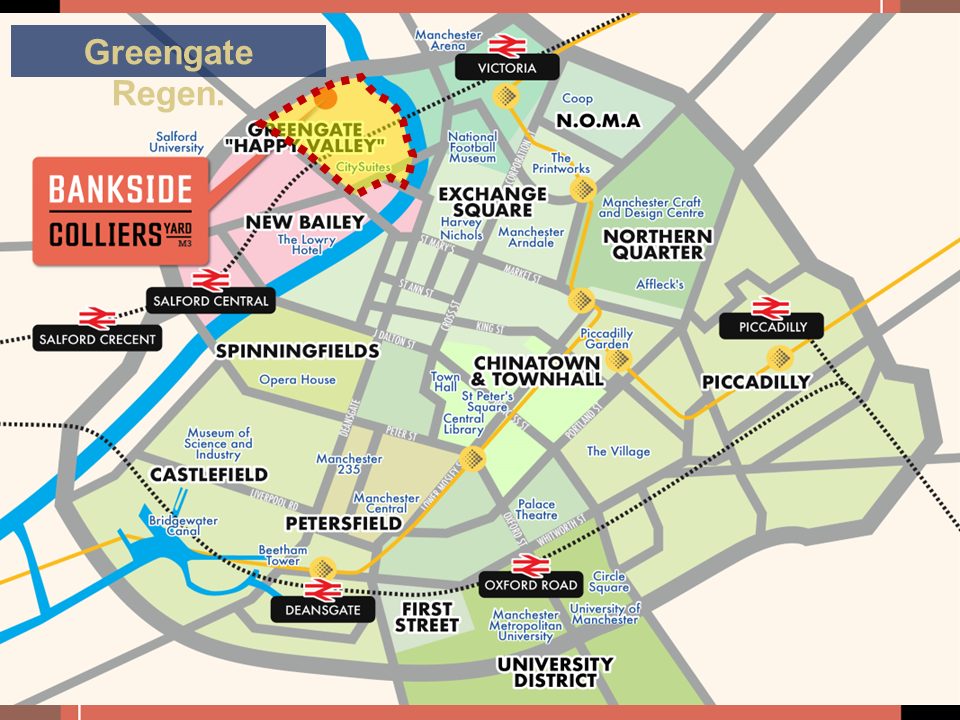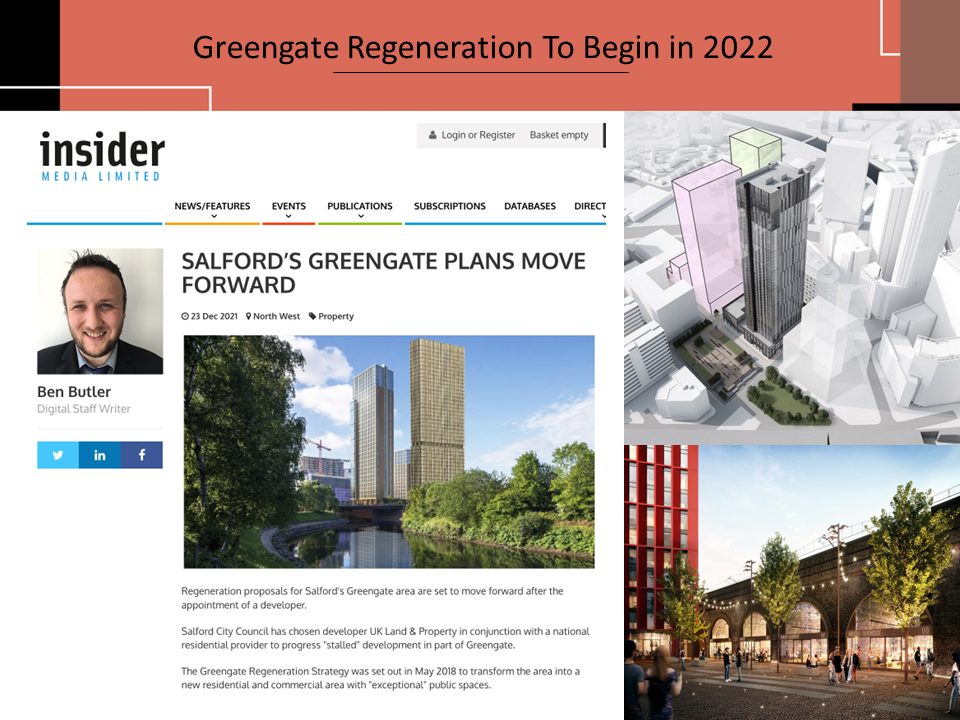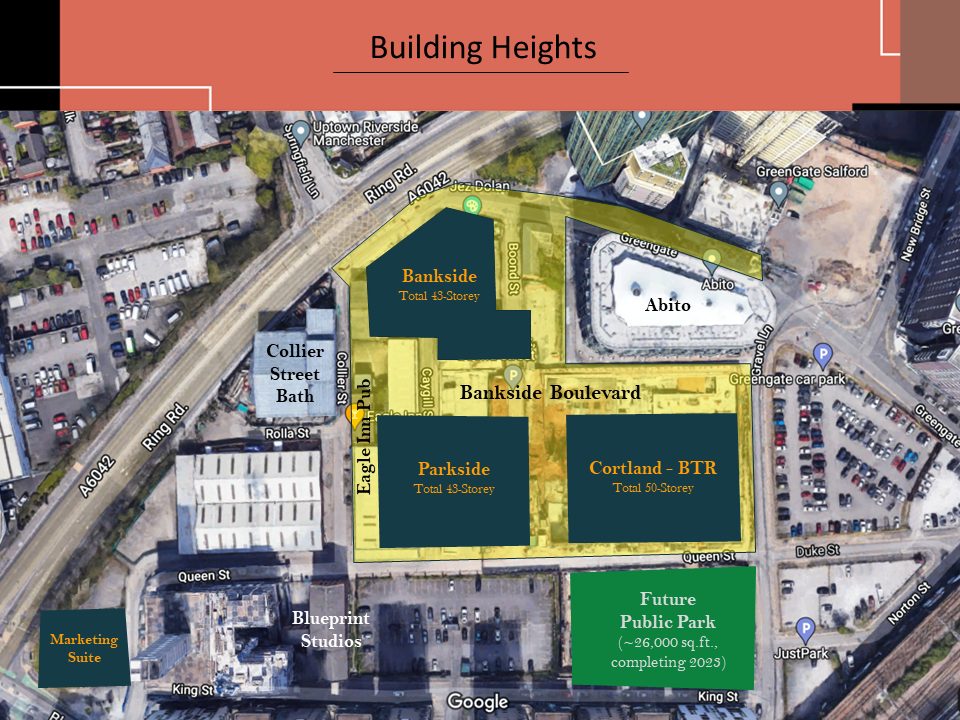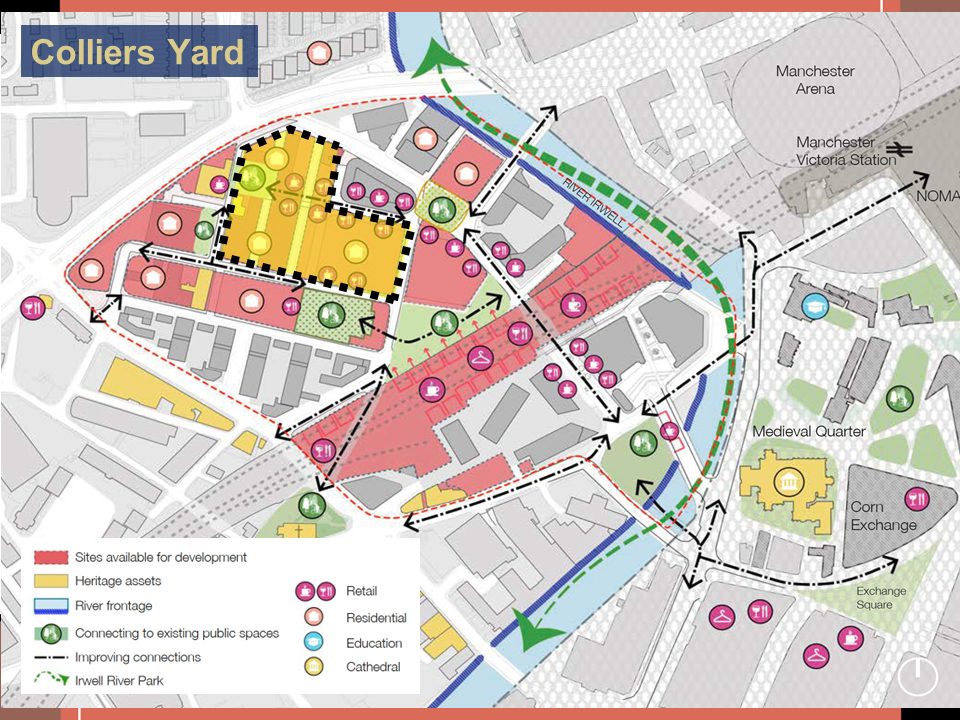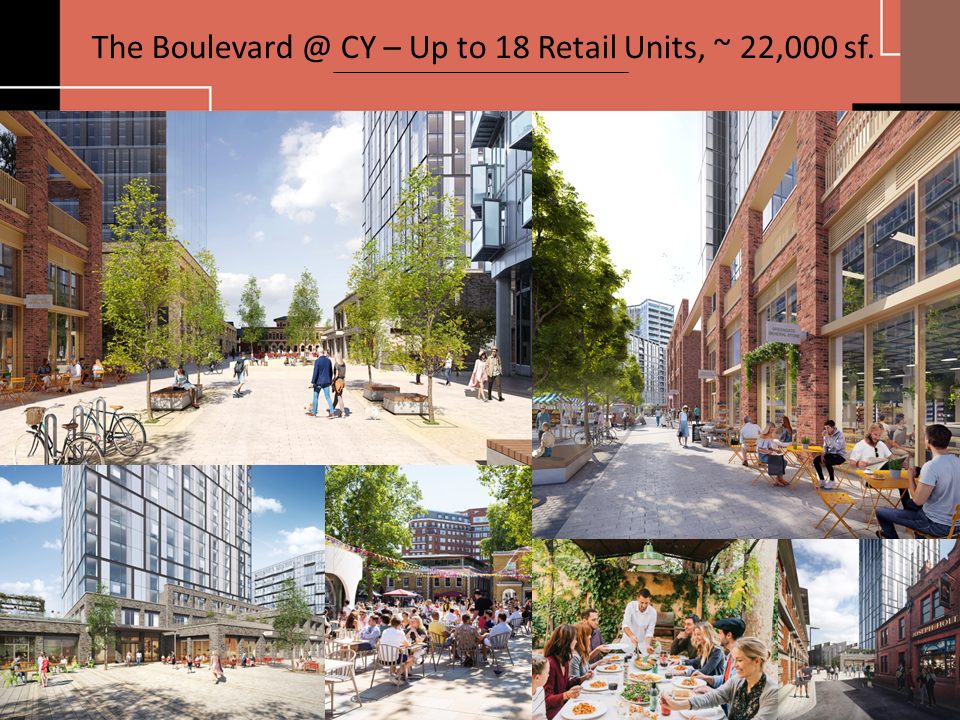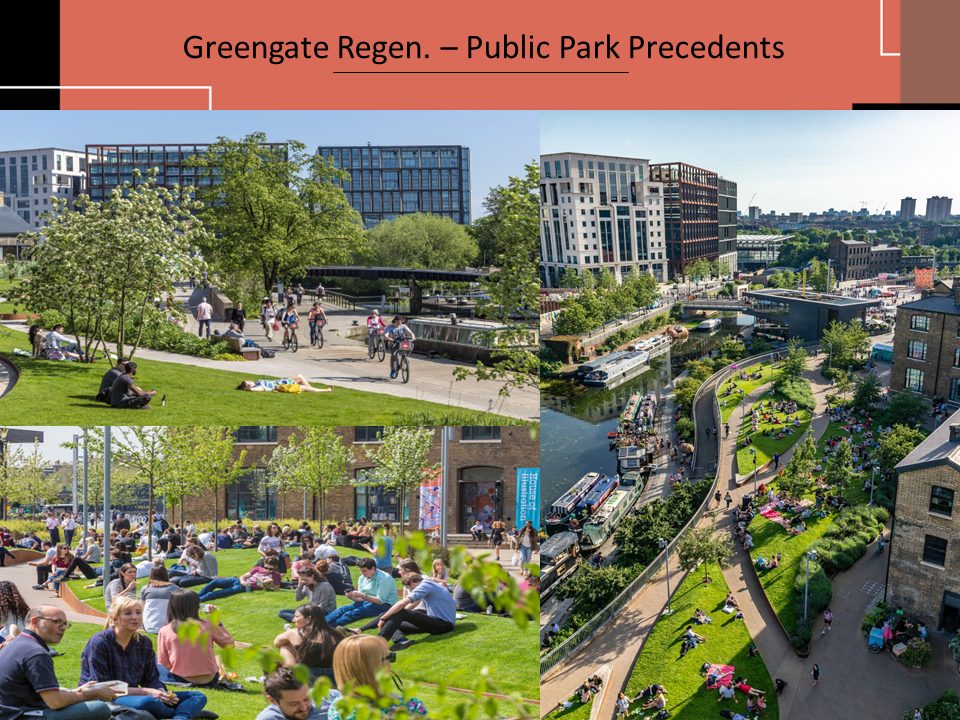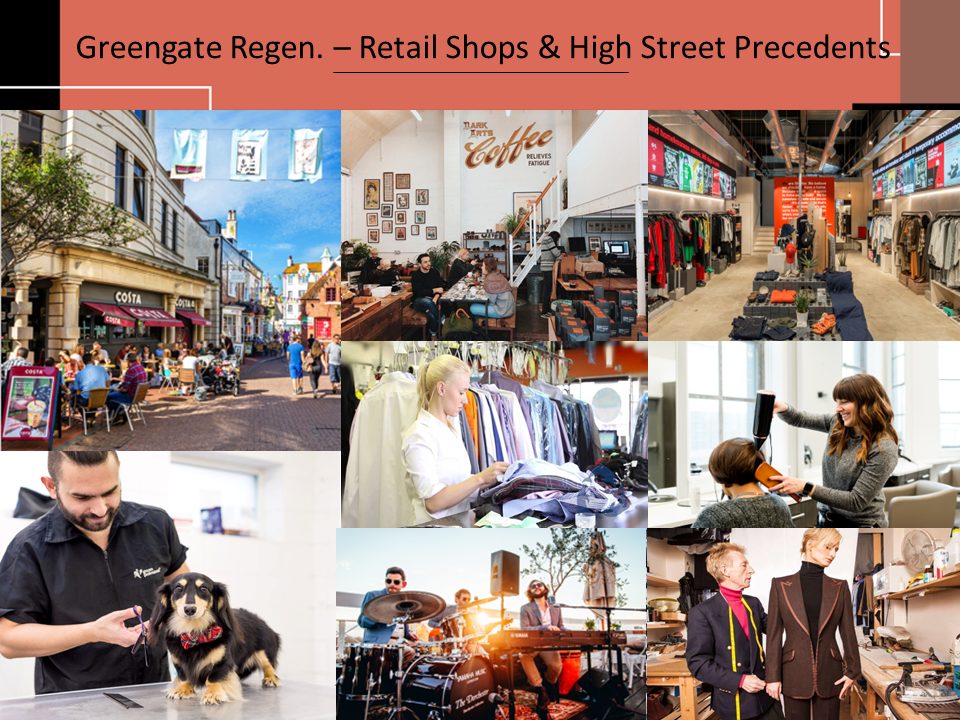 A Range of Deluxe Amenities

From dog spa to indoor and outdoor co-working space, that allow you to maintain a balanced lifestyle. A few highlights involve:
3 lounges and 2 bookable multi-use suites in the property enabling you to enrich yourself in your spare time;
The Creative Spaces feature a relaxed breakout area, alongside a content creation room and Instagram pods, and a pool/games room, to support residents' creativity;
The Works, one of the spacious and bright co-working spaces, connects to an outdoor terrace. The meeting room and a number of individual work pods enable residents to efficiently work from home;
The multi-use suites provide bookable entertaining choices such as fully-fitted kitchens, lounge seating, TV screen, as well as private dining areas and outdoor BBQ accessible through the outdoor terrace;
The Club offers a gym and a yoga/fitness studio that connects an outdoor terrace. Here with the advanced technology, you will be able to work out with a virtual coach;
Bankside has two extensive, landscaped terraces, with one cleverly designed into a yoga and fitness zone and a private dining zone equipped with an outdoor BBQ, and the latter functioning as an extension to one of the co-working spaces.
Perfect Location with Well-connected Neighborhood

Strategically located close to the public transportation, Bankside is also adjacent to shopping centres such as Harvey Nichols and Selfridges, and selected restaurants and pubs of various styles. The property is only few minutes' drive from top universities in Manchester and 24 outstanding or good primary and secondary schools. The University of Manchester, University of Salford Manchester, and Manchester Metropolitan University provide world-class education, attracting a good number of students each year and nurturing working professionals. As the top tech city in the UK (2022), Manchester is home to several internationally renowned companies such as Amazon, HP and Huawei. The good ambience, alongside the positive economic growth outlook, makes Bankside a vibrant mixed-use community and an ideal investment for the future.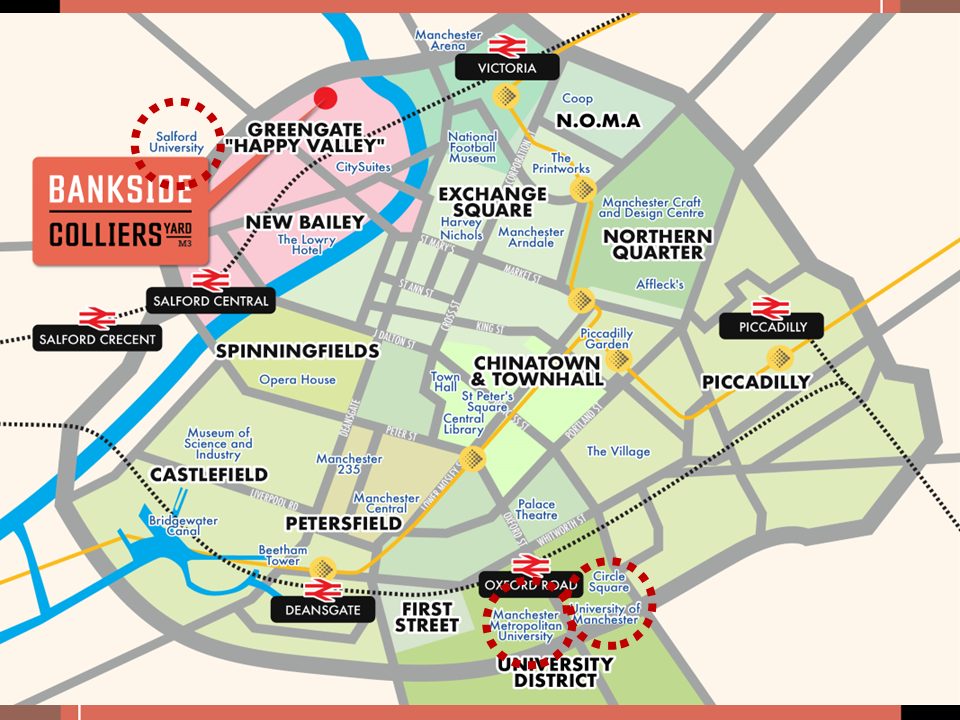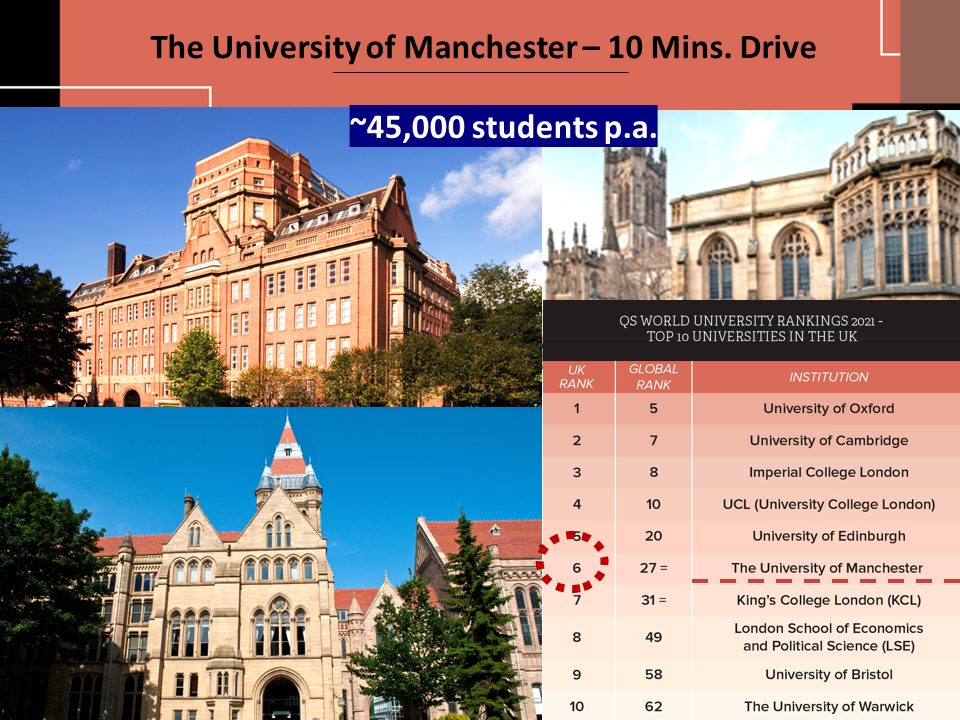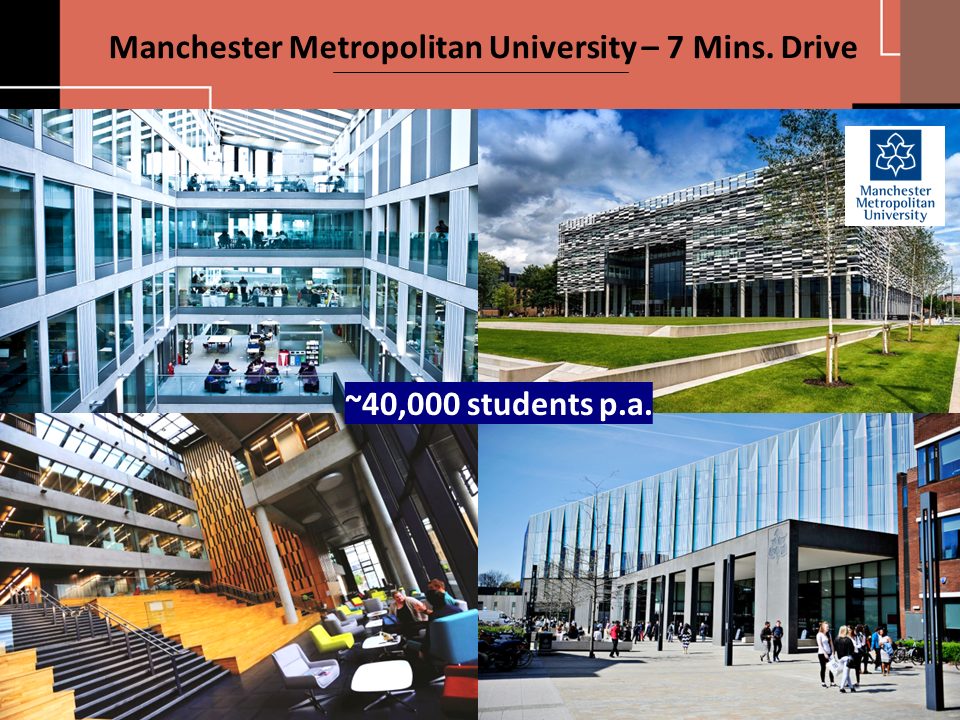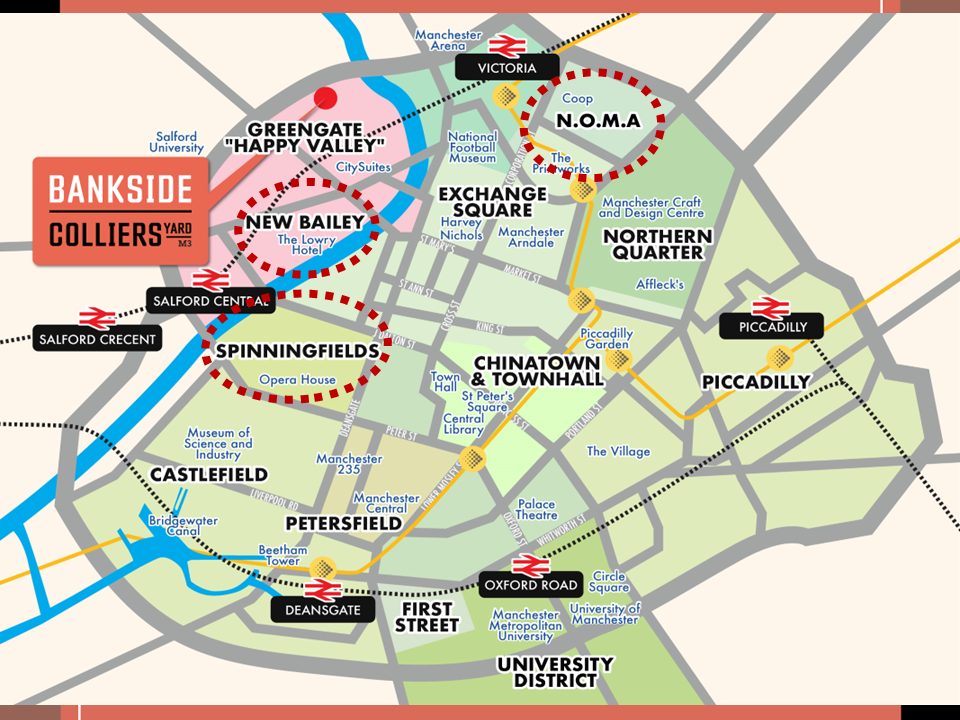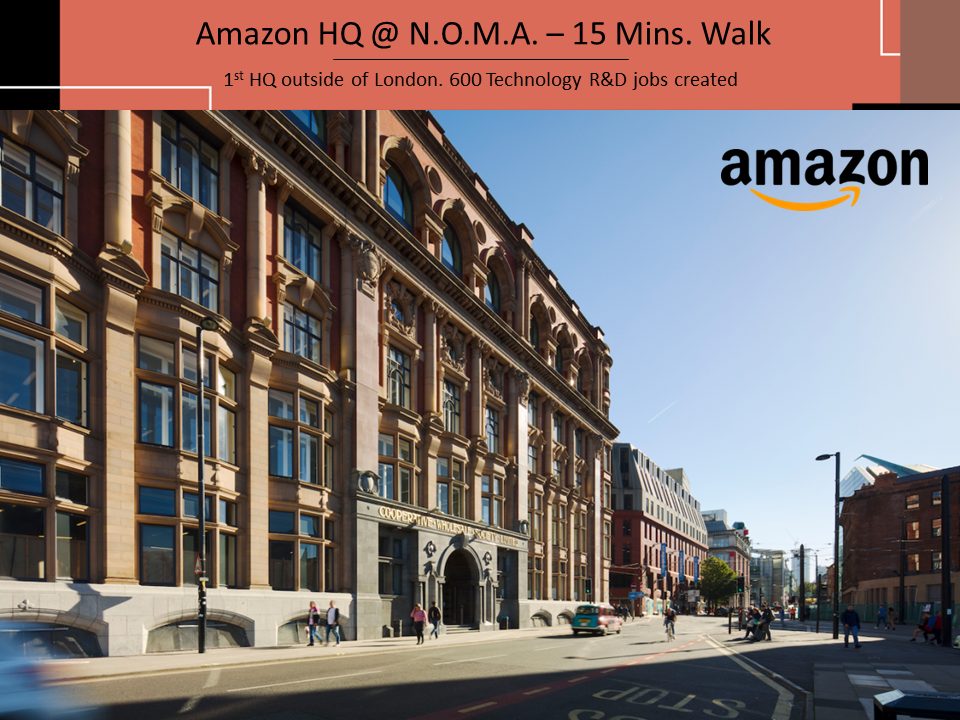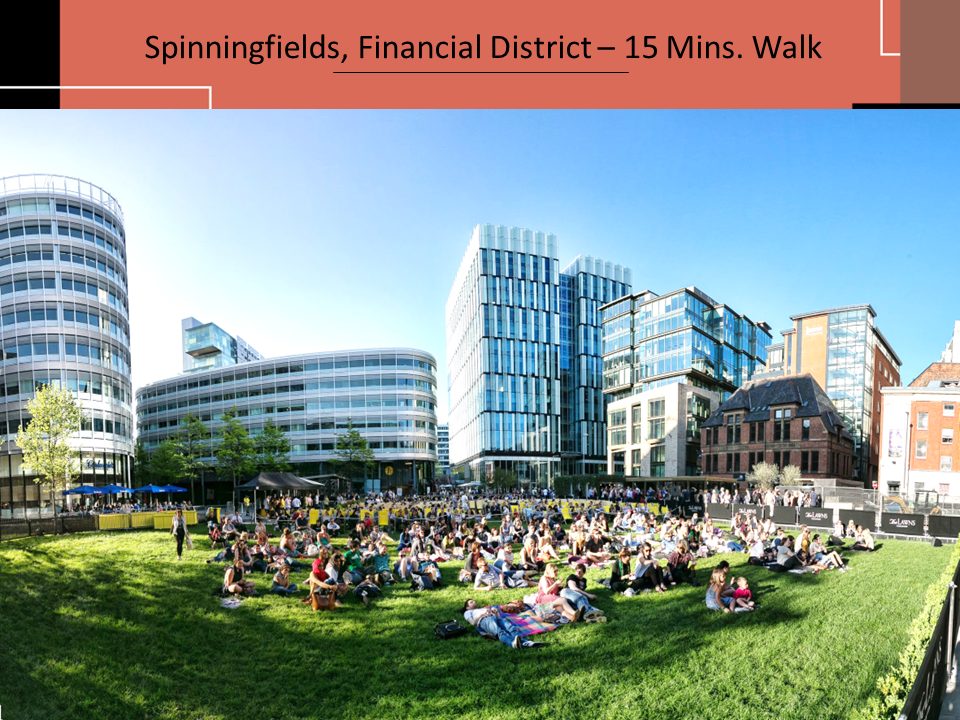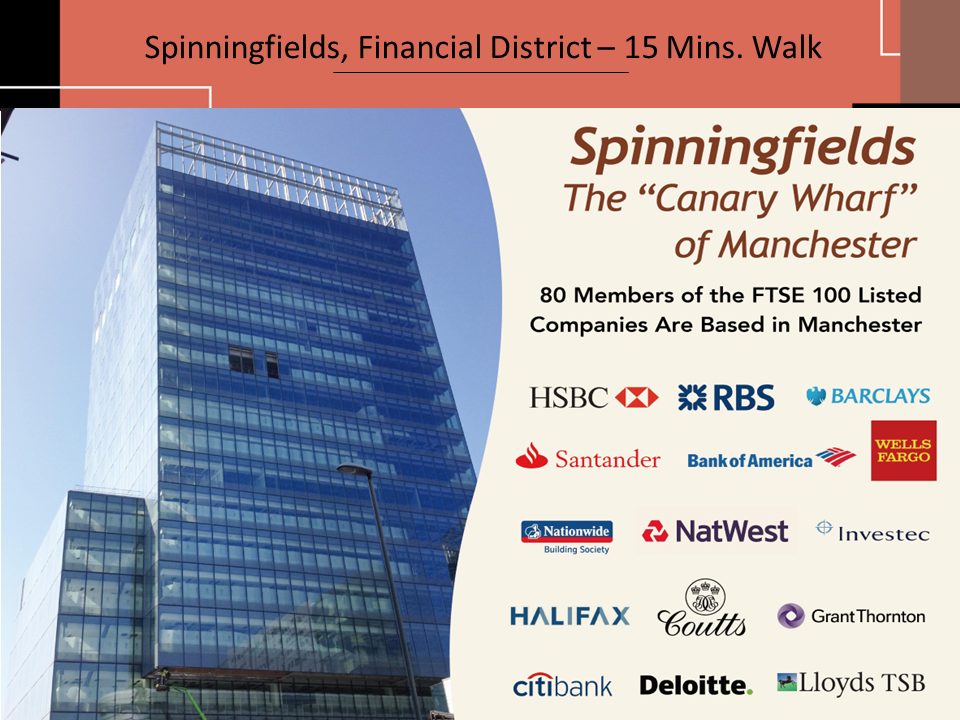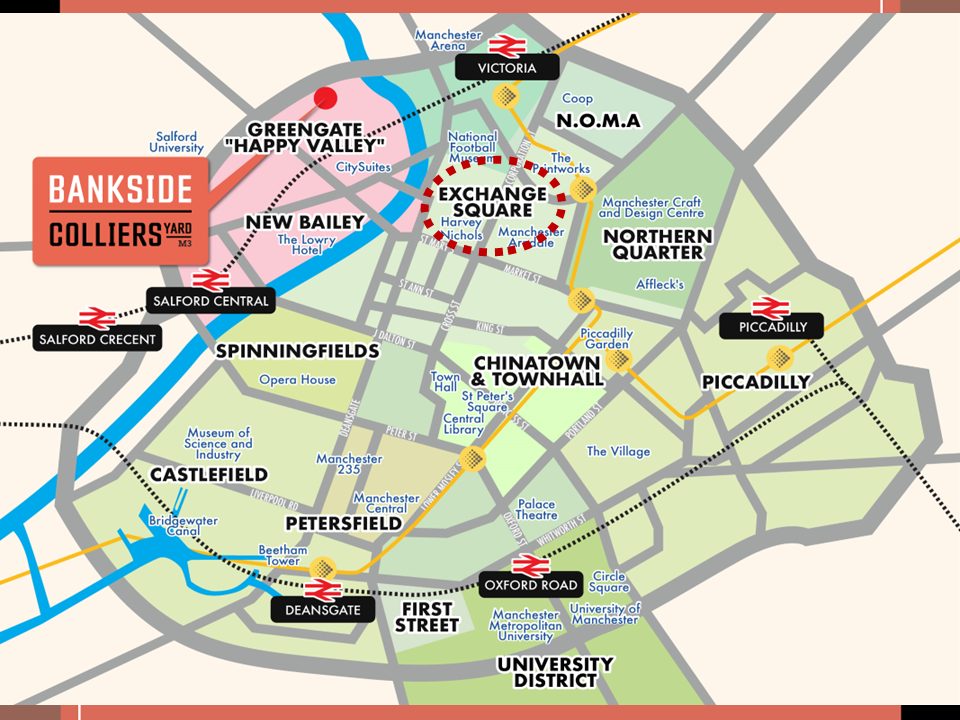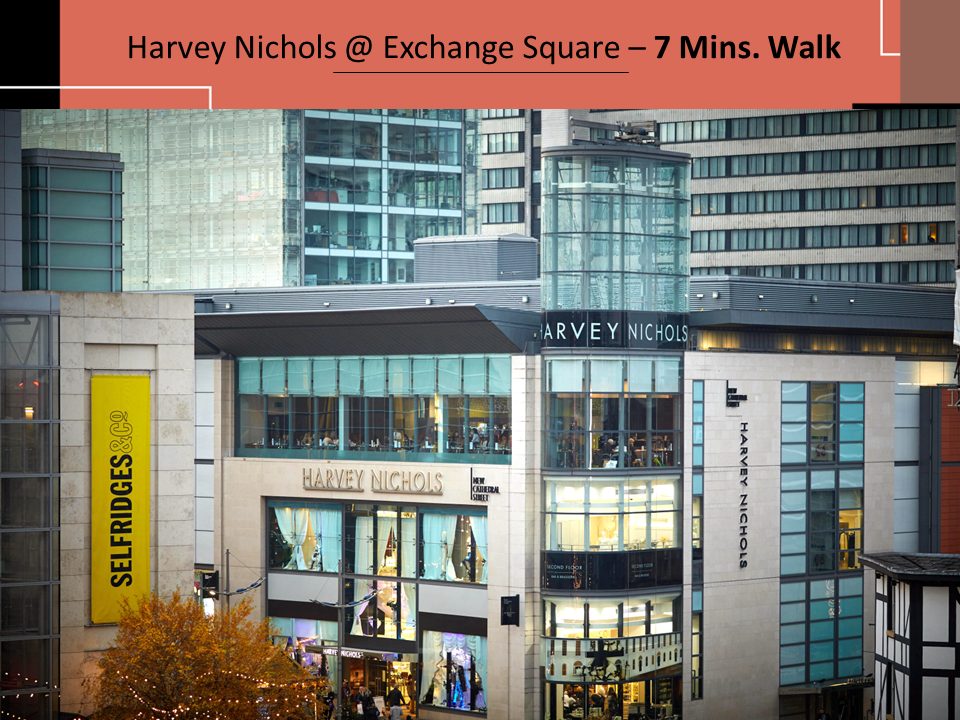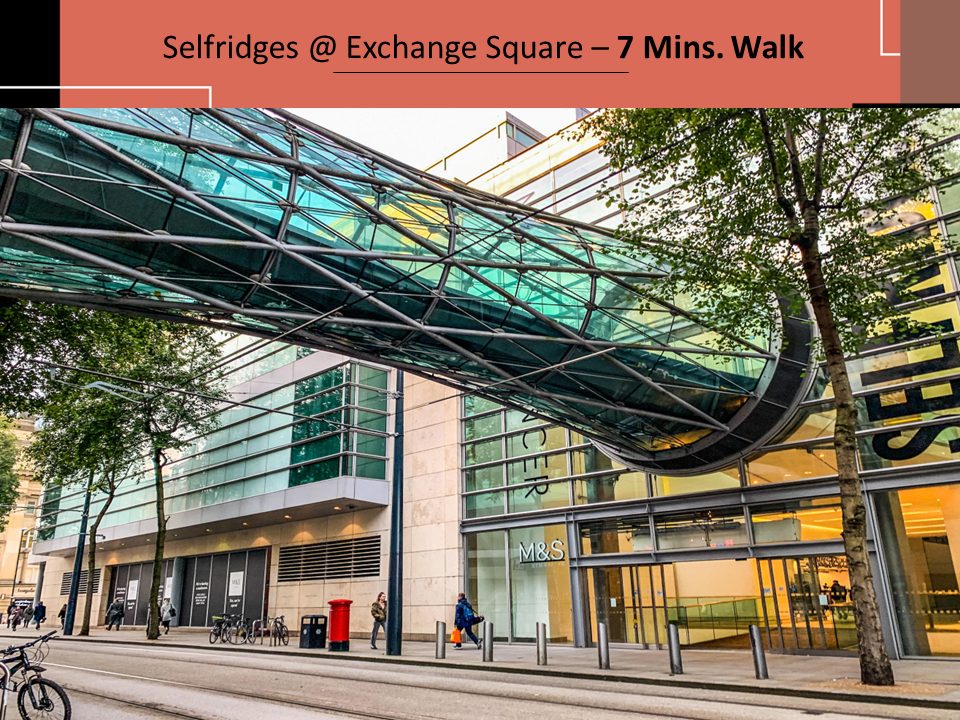 Voted the "Most Liveable City in the UK", Manchester offers a comprehensive, vibrant and modern lifestyle. Here at Bankside, you will not only lead a fulfilling, balanced and enriched lifestyle but also find your dream home.
【Manchester Property Investment Seminar】
Date: 28 May (Sat): 12pm (Eng) | 2pm (Canto) | 4pm (Canto)
29 May (Sun): 12pm (Eng) | 2pm (Canto) | 4pm (Canto)
Venue: Salon 5 – 6 , JW Marriott Hotel Hong Kong
WhatsApp / Enquiry:5226 1138

*All visitors are required to use the "LeaveHomeSafe " app and present vaccination records or relevant exemption certificates.
Disclaimer:The information, text, photos contained herein are provided solely for the convenience of interested parties and no warranty or representation as to their accuracy, correctness or completeness is made by Ashton Hawks or the sellers, none of whom shall have any liability or obligation with respect thereto. These offerings are made subject to contract, correction of errors, omissions, prior sales, change of price or terms or withdrawal from the market without notice. Information provided is for reference only and does not constitute all or any part of a contract. Ashton Hawks and its representatives work exclusively in relation to properties outside Hong Kong and are not required to be nor are licensed under the Estate Agents Ordinance (Cap. 511 of the Laws of Hong Kong) to deal with properties situated in Hong Kong. Digital illustrations are indicative only. *Rental yield is projected by the agency and not guaranteed by the developer.