NEWS
Why should you invest in 'The Aspen of Japan'
Hong Kong-based luxury property developers are making the Hanazono village in Niseko its next launch pad to profitability as the Japanese ski resort town grows in popularity.
"The boom is on the way now, we've got the additional hotels coming, we've got a number of openings earmarked and announced," said co-founder of a HK-based developer Chris Fjelddahl. "We think from here on Niseko will be a lot more international, and a lot more heavyweight in terms of gravitas of the brand."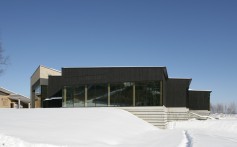 Developers have been banking on a slew of luxury developments in Niseko to attract buyers to its Japanese and European-styled mountain village project. They include the Park Hyatt hotel by Richard Li's Pacific Century Premium Developments (PCPD) and the Ritz-Carlton Reserve by the YTL group from Malaysia, while a new bullet railway station in the vicinity could also add value to the surrounding properties.
Niseko has always been popular among skiers, but developments tended to concentrate in bustling Hirafu, where property prices have skyrocketed and the village's powdery white snow, seafood and fresh dairy have become a magnet for tourists.
Li's PCPD is expected to open the 100-room hotel and 114 branded residences Park Hyatt Niseko Hanazono in January next year. The YTL group, one of the early movers, will also add the Ritz-Carlton Reserve in 2020, next to its Niseko Village resort it acquired in 2010.
"One of the success stories of Park Hyatt is that it sold larger units for the first time to Japanese buyers," Chris said. "Before this, Niseko was very much known as a place where Australians, Singaporeans, and Hongkongers buy their property, but not the Japanese. That seems to be about to change."
"We believe that the prices around the area are going to go up rapidly over the next years," co-founder Nicolas Gontard said. It could get even better "as we get closer to the arrival of the high-speed train."
Source: SCMP