Abu Dhabi Property Investment Event Highlight 
The above event had been already grandly finished. To know more about the property, please don't hesitate to WhatsApp us👇🏻
WhatsApp: 5226 1138  https://wa.link/rwed5v
Fortune & CNN stated that Abu Dhabi is the richest city in the world. Abu Dhabi is the vibrant capital city of the United Arab Emirates and located in the largest and wealthiest of the seven emirates. According to data from the Abu Dhabi Bureau of Statistics, Abu Dhabi's GDP will grow by 9.3% in 2022 compared with 2021, making it the fastest growing economy in the Middle East and North Africa. Abu Dhabi's economic lifeline not mainly relies on the oil and natural gas industry, in fact, the Abu Dhabi government has long begun to promote a diversified economic development strategy and encourage the development of emerging industries such as tourism, real estate, finance, and technology to support its economy.

Diversify developments in Abu Dhabi:
✔Over 90% of Forbes Global 2000 companies are headquartered in the UAE
✔Abu Dhabi Global Market has been named the Best International Financial Center in EMEA for 4 consecutive years
✔The first national freight and passenger railway network – Etihad Rail is connecting the seven emirates, that is 70% owned by the government of Abu Dhabi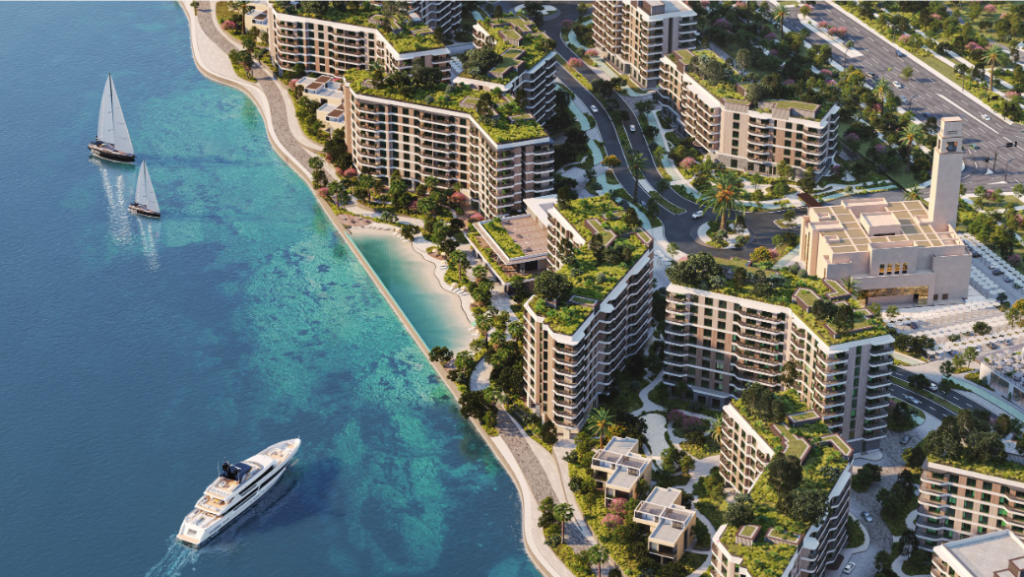 THE HOME OF BALANCED LIFESTYLE – Amidst the bustling cityscape, Ashton Hawks proudly presents you with the 1st Hong Kong exclusive & 1st price list of the new home of balanced living on Yas Island, Abu Dhabi – Gardenia Bay by Aldar Phrase II. This is Aldar's latest residential gem on Yas Island with Studios, 1 Bed, 2 Bed and 3 Bed apartments. The development's emphasis on green infrastructure and walkability fosters well-being and a healthy lifestyle. The thoughtful master plan maximizes shade, minimizes heat, and integrates water features, while the 10 km canal front promenade provides a vehicle-minimized environment. Picture waking up to the gentle rustle of leaves and the melodious chirping of birds, a luxury now attainable in this haven of serenity.
EMBRACE A LIFE OF SERENITY AND GREEN CANAL-SIDE LIVING – Residents of Gardenia Bay will live among sandy beaches, pristine lagoons, and green parks located within the community. Those who enjoy an active lifestyle can engage in outdoor sports, meditate in the garden. Situated in close proximity to Yas Park and iconic Yas Island attractions like Yas Mall, Ferrari World Abu Dhabi, and SeaWorld Abu Dhabi, it offers a remarkable living experience. Residents can also enjoy easy access to Abu Dhabi International Airport and major highways connecting to Saadiyat Island, and Dubai.
5-min drive to Ferrari World
11-min drive to the Warner Brothers World
15-min drive to Khalifa City
15-min drive to Abu Dhabi International Airport
7-min drive to Yas Mall
10-min drive to Yas Waterworld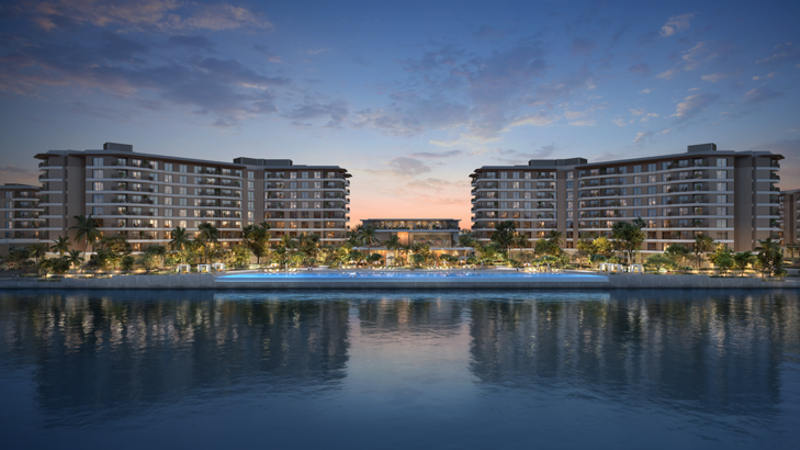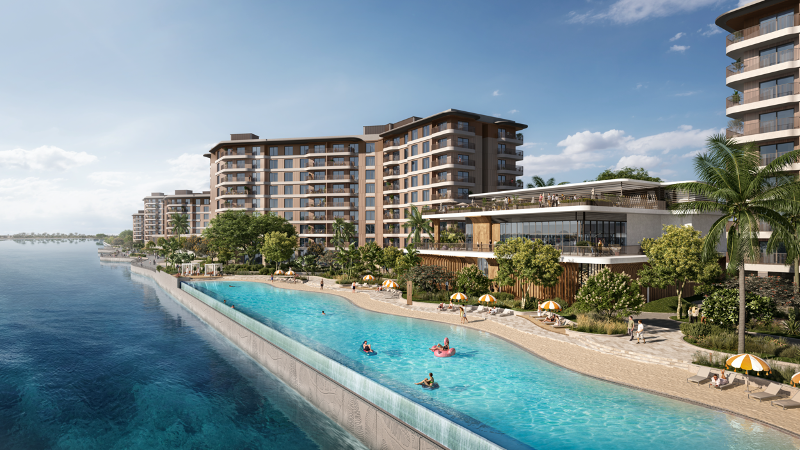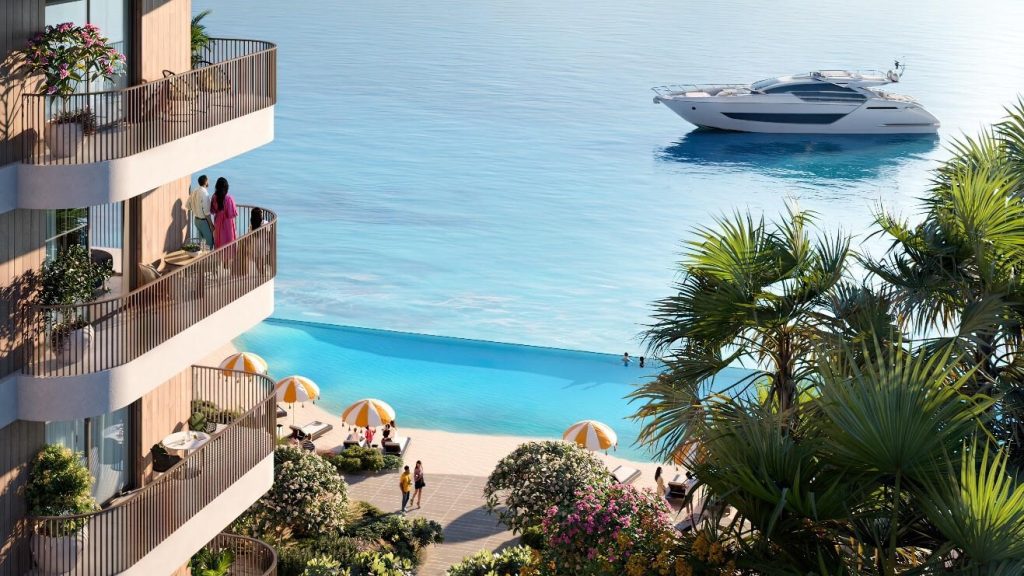 ✦ Residents can always stroll along the well-maintained waterfront with scenic views.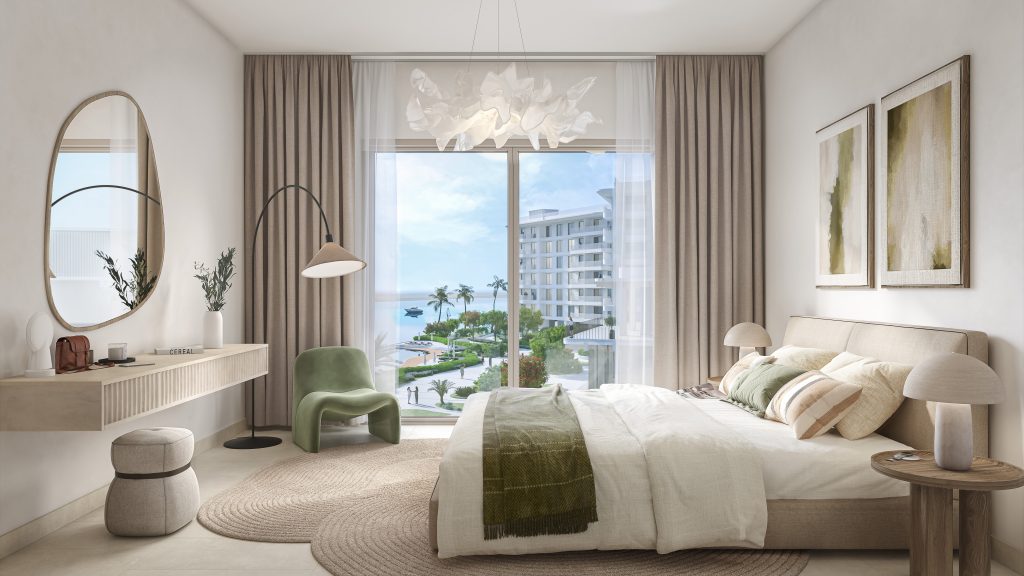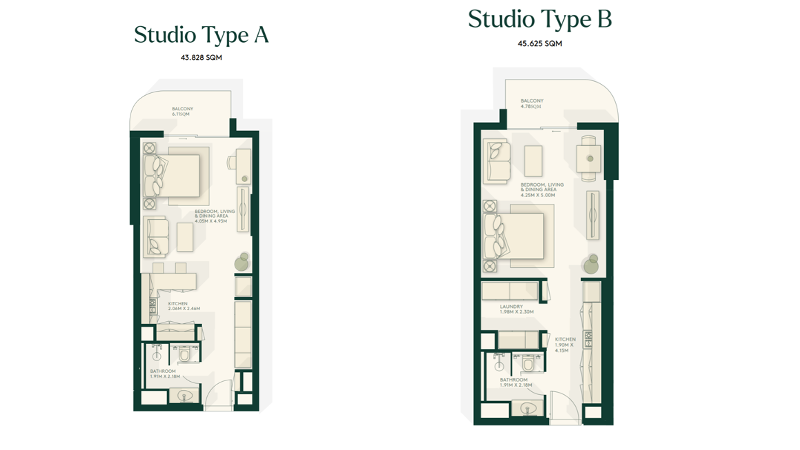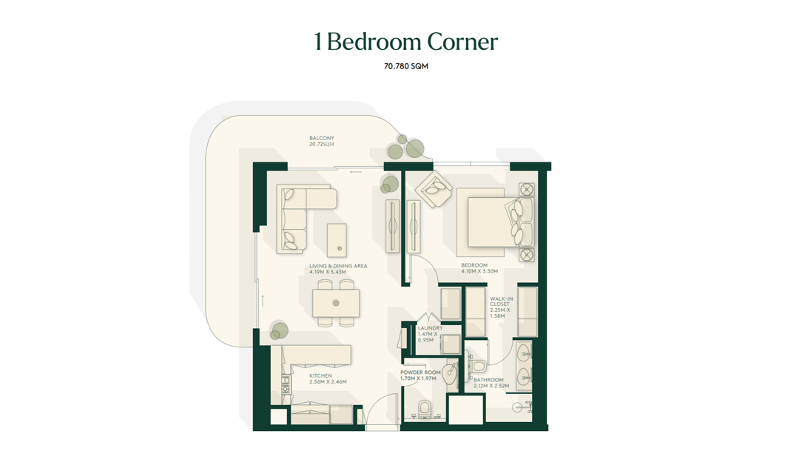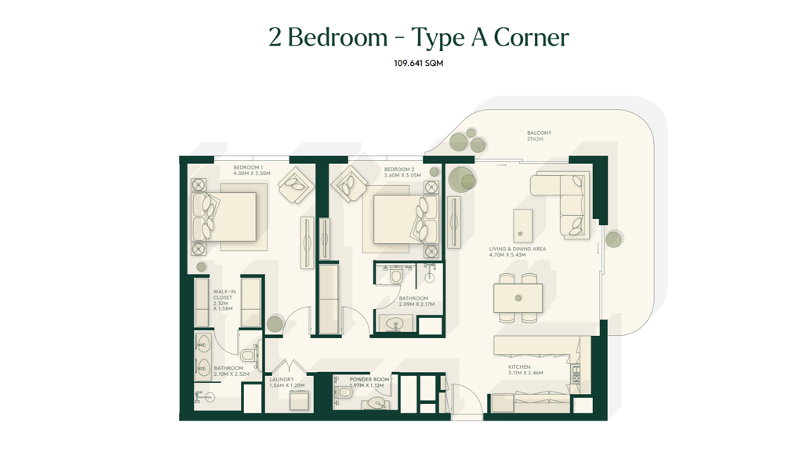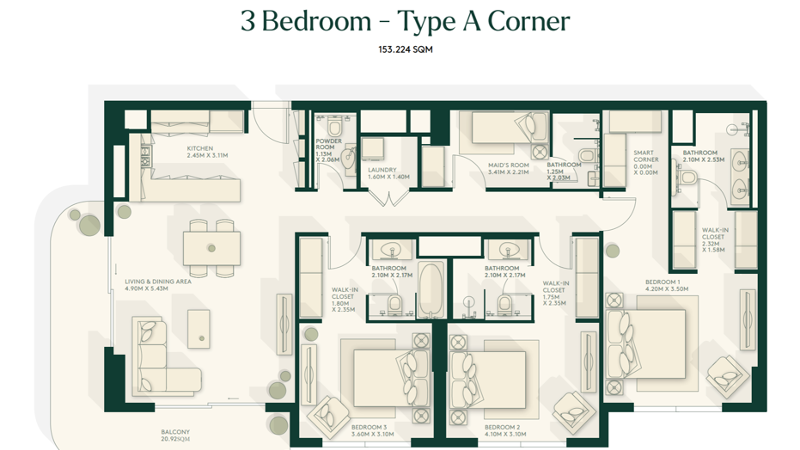 ✦ Gardenia Bay By Aldar provides Studio, 1 Bed, 2 Bed & 3 Bed Apartment, please contact us for more dimensions
With the most luxurious world-wide clubhouse in Gardenia Bay, it includes the beach & beach club, swimming pools, direct access to gate park, co-working spaces, meeting rooms, yoga pods, cafes & restaurants, shared dining & entertaining spaces, dog park, fitness trail, mosque, private cinema, bbqs and fire pits and gym room.
If you are seeking an elevated lifestyle in Abu Dhabi, Gardenia Bay is definitely your number one choice.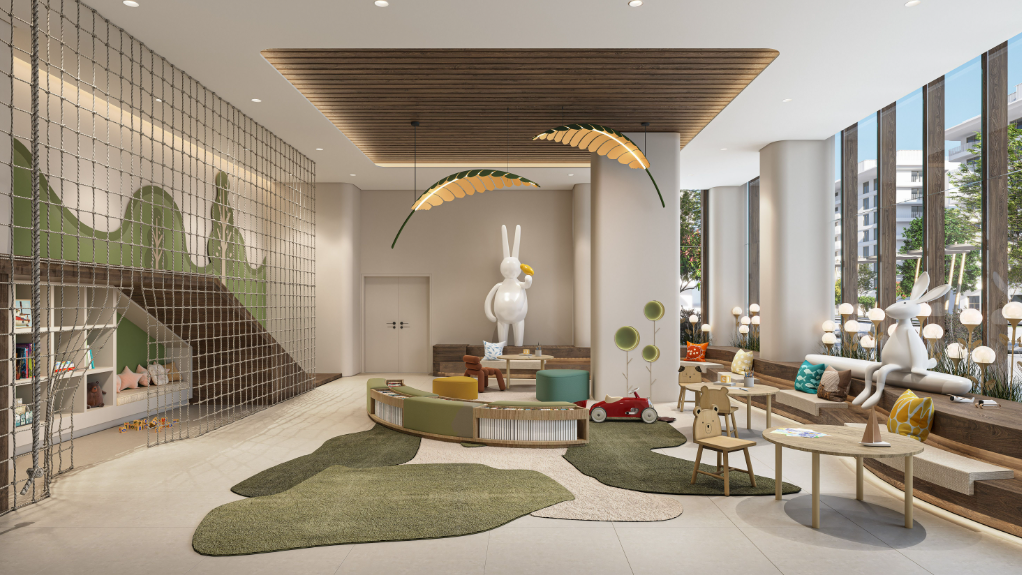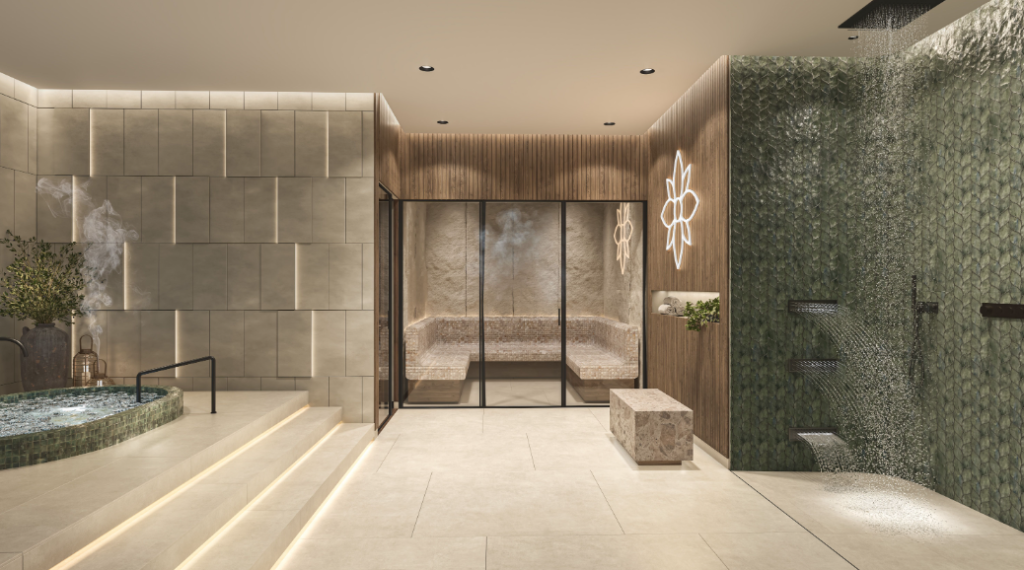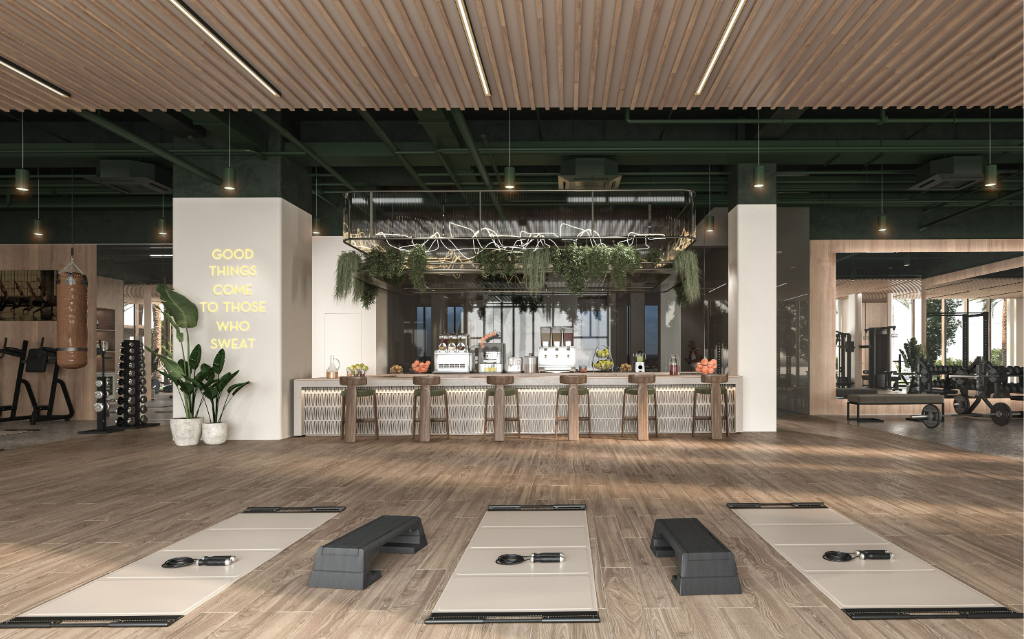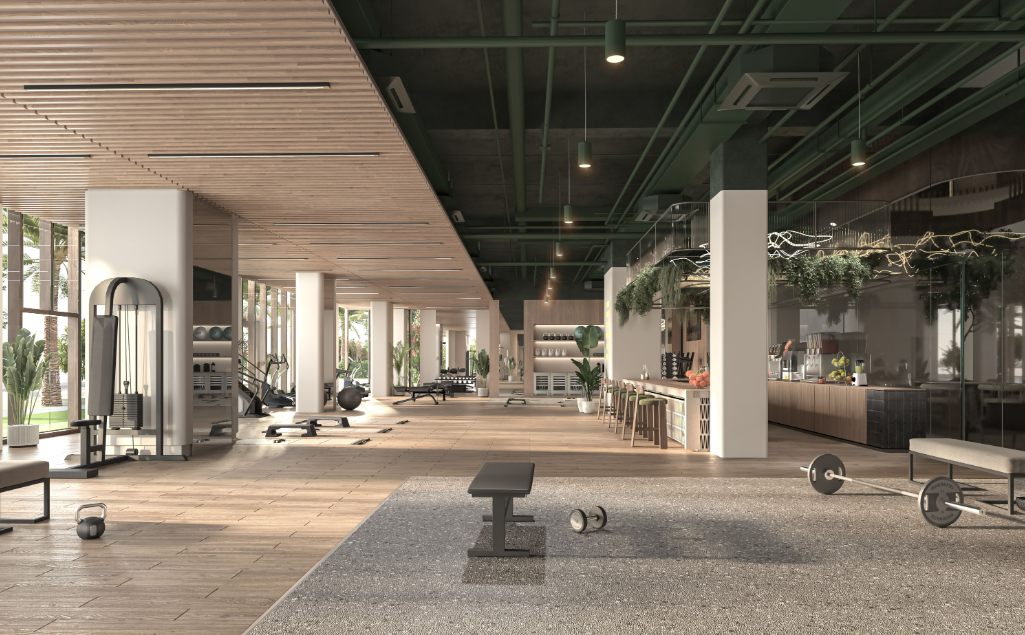 ✦ A 'Wellness' project aim at promote physical and mental wellness by bringing the nature theme into the apartment along with top-class facilities.
10 Highlight of Gardenia Bay By Aldar
Hong Kong First exclusive launch and first price list
Price from HKD1.7M* | Est. Rental Yield of 10%* | Downpayment HKD85,000 | HKD3,300 psf.
Freehold & Limited Overseas Quota | Limited Luxury Appliance Sets
Prime location with best prices in the heart of Abu Dhabi
Serene and Lush Surroundings | The development boasts beautifully landscaped gardens, verdant parks, and tranquil water features
World-Class Amenities | From state-of-the-art fitness centers and swimming pools to children's play areas and dedicated barbecue spots
Well-connected infrastructures | Surrounded by schools, hospitals, shopping malls and tourist attractions
Commitment to Sustainability | incorporates eco-friendly features, from energy-efficient systems to water conservation measures
Created by the biggest Developer – Aldar Properties in Abu Dhabi and their project are backbone of the Government Development plan for the Capital of UAE
Expected Handover Q3 2027 with promisingly highest quality, rental yield and ROI for investors
RSVP
Want to know more about Abu Dhabi property market?
CALL US NOW!
Date: 4-5 November 2023 (Sat – Sun)
Time: 12pm (Eng) | 2pm (Canto) | 4pm (Canto)
Venue:27/F, The Park Lane Hong Kong, Causeway Bay, Hong Kong
Enquiry: 5226 1138
WhatsApp: https://wa.link/rwed5v
Limited seats available. By RSVP only.
⬇️ Gardenia Bay brings every
destinations and amenities ever closer ⬇️
15-Min Community-Life Circle in Yas Island City Centre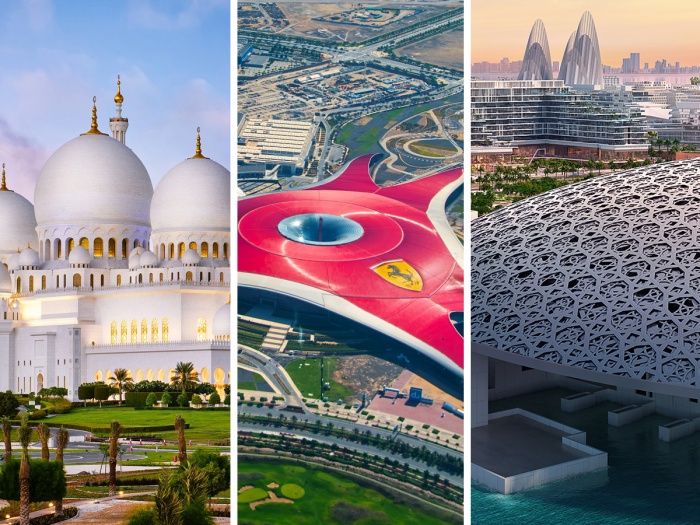 ✦ Aldar is developing a Dh8 billion residential community north-east of Yas Island. The Yas Island is a tourist haven, providing a plethora of options for family or solo vacations, providing facilities of fine waterfront dining, adventure sports, world-class hospitality and novel tourism.
RSVP
✦ You can enjoy a luxurious shopping and entertainments within a 10-min drive in Yas Island.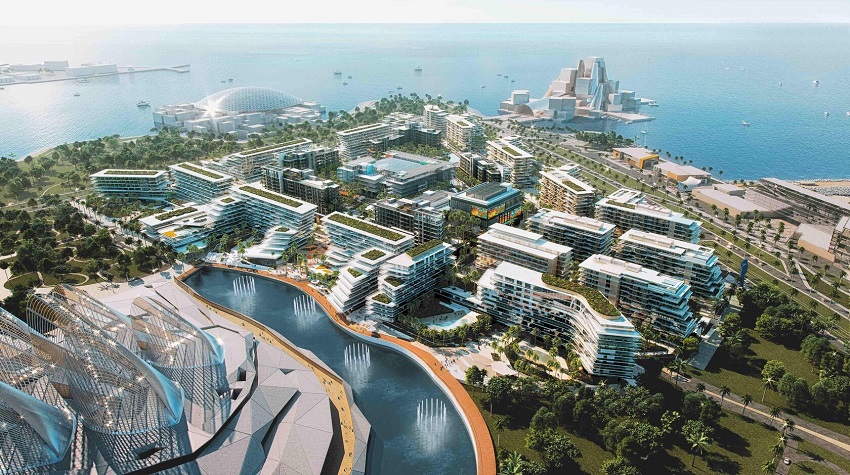 About the Developer – Aldar Properties
Aldar Properties is the biggest Real Estate Developer in Anu Dhabi and is "the one" who hold 90% of Abu Dhabi market share. They are listed companies but also owned by the Abu Dhabi government, specifically under His Highness Sheikh Mansour bin Zayed Al Nahyan, Vice President and Deputy Prime Minister of the UAE, Minister of the Presidential Court of the UAE & brother of the UAE Ruler and son-in-law of the Ruler of Dubai. Key developments of Abu Dhabi including Yas Island, Saadiyat Island and Reem Island are all under their master planning. All the landmarks of Abu Dhabi are proudly constructed by Aldar including Zayed National Museum, Abrahamic Family House, Louvre Abu Dhabi, Mansha Al Saadiyat and Guggenheim Abu Dhabi. Aldar is aiming to become the number 1 Developer of the Area by acquisition of companies and expand into multi industries in the Gulf Area, US, Asia and reach 99% group sales growth reaching AED 14.4 billion sales revenue in 2022.
RSVP
5 Main Reasons that we should invest in Abu Dhabi today!
Tourism: Abu Dhabi has a continues sustainable growth to reach 24 million visitors target for 2023, an increase from 18 million in the previous year.
Free Zones: Various industries of free zones in Abu Dhabi cover, including Abu Dhabi Airports Free Zone (ADAFZ), Masdar City Free Zone , Khalifa Industrial Zone Abu Dhabi (KIZAD), Industrial City of Abu Dhabi (ICAD), etc
Infrastructure: Abu Dhabi airports are well-equipped with modern amenities and facilities, making travel convenient and enjoyable for all passengers. 
Regulations: Under Law Number 13 of 2019 which is the latest amendment to the legislative authority that governs real estate in Abu Dhabi, there are dedicated investment zones that allow foreigners to own real estate (land) within those zones.
Golden Visa: Invest properties of AED 2 million+ can qualify for a 10-year Golden Visa.

4 Core Reasons You Should Invest With Ashton Hawks
1. This year, Ashton Hawks is honored to be awarded the Outstanding Overseas Property Agency Award by Business Focus Award 2023 and HKCT Business Award 2023. It is highly professional and recognized in the overseas property market.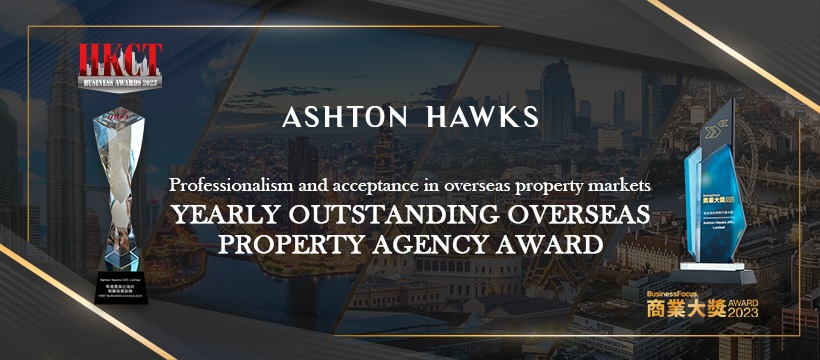 2. Ashton Hawks works with reputable renowned developers, such as Sansiri, Renaker, Barratt London, Select Property Group, with their exceptional quality, attention to details, and commitment to delivering exceptional living experiences, we are glad that to secure your dream home or investment property before the general public.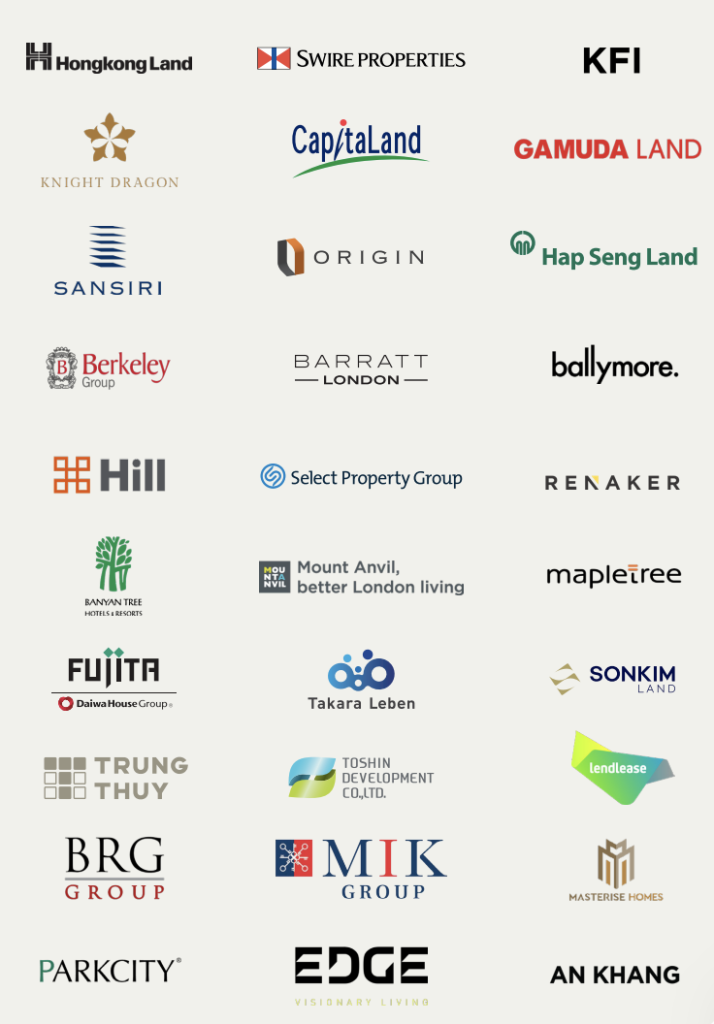 3. Ashton Hawks has our own team of experienced professionals will handle all aspects of property management, from finding and screening tenants to maintenance and repairs. With our comprehensive services, you can sit back and relax while we take care of everything for you.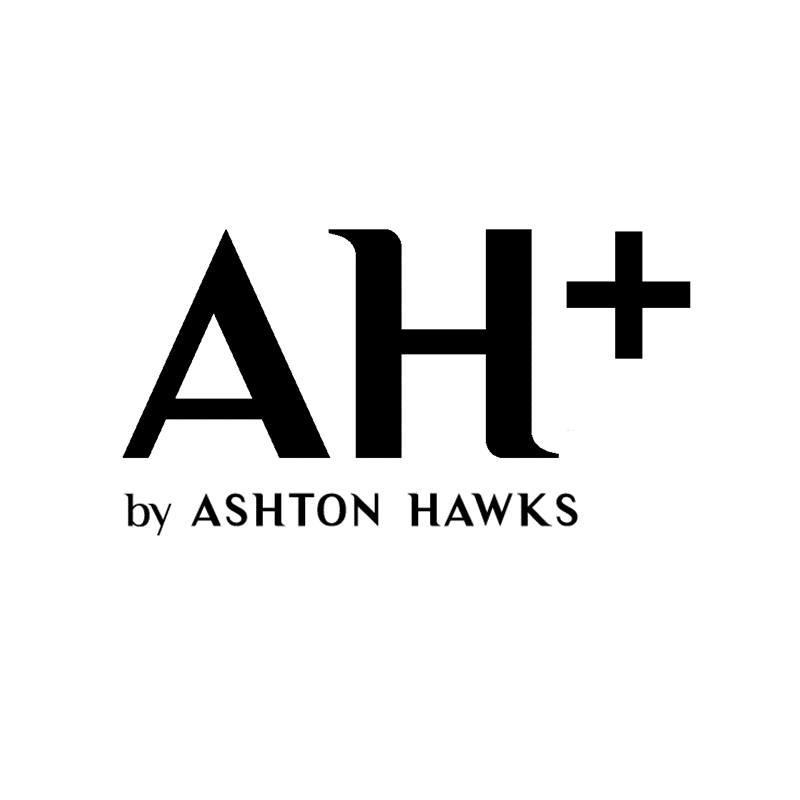 4. Ashton Hawks provide 4-days 3-nights property tour to view the latest condos and houses in Bangkok, Phuket, Pattaya and ChiangMai. You will find your dream holiday home, retirement hoe and international investment property from Thailand's leading developers. Our professional team supports multi-lingual: Cantonese, English, Mandarin and Thai etc. Contact us for more information!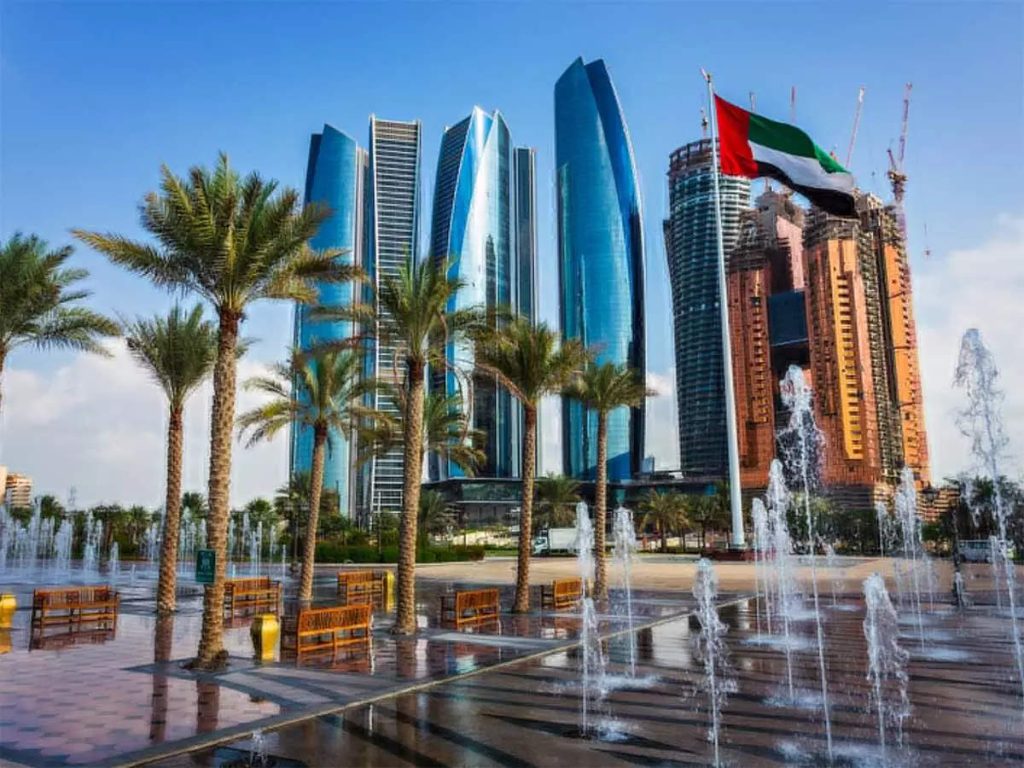 Want to know more about Abu Dhabi property market?
CALL US NOW!
Date: 4-5 November 2023 (Sat – Sun)
Time: 12pm (Eng) | 2pm (Canto) | 4pm (Canto)
Venue:27/F, The Park Lane Hong Kong, Causeway Bay, Hong Kong
Enquiry: 5226 1138
WhatsApp: https://wa.link/rwed5v
Limited seats available. By RSVP only.
RSVP
Disclaimer:The information, text, photos contained herein are provided solely for the convenience of interested parties and no warranty or representation as to their accuracy, correctness or completeness is made by Ashton Hawks or the sellers, none of whom shall have any liability or obligation with respect thereto. These offerings are made subject to contract, correction of errors, omissions, prior sales, change of price or terms or withdrawal from the market without notice. Information provided is for reference only and does not constitute all or any part of a contract. Ashton Hawks and its representatives work exclusively in relation to properties outside Hong Kong and are not required to be nor are licensed under the Estate Agents Ordinance (Cap. 511 of the Laws of Hong Kong) to deal with properties situated in Hong Kong. Digital illustrations are indicative only. *Rental yield is projected by the agency and not guaranteed by the developer.