Manchester Property Investment Seminar
Date: 23-24 Sept 2023 (Sat & Sun)
Session 1 : 12:00pm – 2:00pm (Eng)
Session 2: 2:00pm – 4:00 pm (Canto)
Session 3: 4:00pm – 6:00 pm (Canto)
Venue: 27/F, The Park Lane Hong Kong, Causeway Bay, Hong Kong
Manchester City has played a leadership role economically as the centre of the triangle circle of the Northern Powerhouse. More than 80 of the top 100 companies in the UK's FTSE Index have chosen to establish their headquarters in Manchester, and 40% of the top 500 companies in the northwest of the UK are headquartered in Manchester. Major companies such as Amazon, British Telecom, Google, and Microsoft have chosen Manchester as their main office location. Because it integrates business and life, and is very convenient for road, rail, and air travel, Manchester is one of the few cities in the UK where business and life are integrated.
Since Manchester City has a history of more than 100 years, the British government has invested billions of dollars in urban renovation, greatly increasing the local investment potential. Among them, the two most eye-catching redevelopments in northwest England are N.O.M.A's 800 million large-scale revitalization area and Northern Powerhouse Scheme, which is adjacent to 500 billion high-speed rail facilities and can directly connect to London in one hour. And close to NOMA and the Victoria Station, the Great Ducie Street Strategic Regeneration Framework is another remarkable regeneration, that planned for homes in "buildings of scale" and 2.8m sq ft of commercial space. With the reconstruction plan, the government intends to use this to expand the city center of Manchester, and the demand for property prices and rental services in the area will further increase.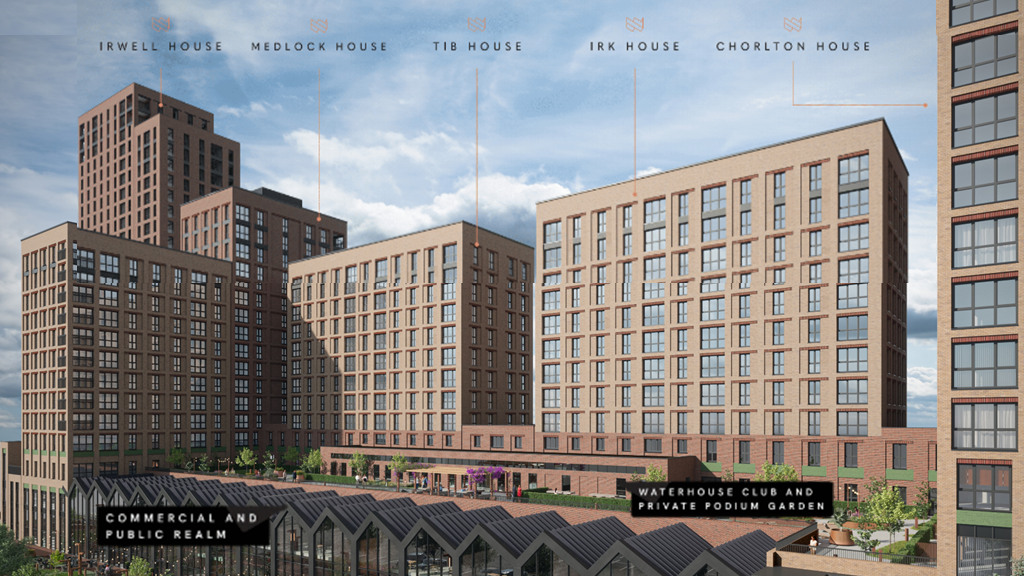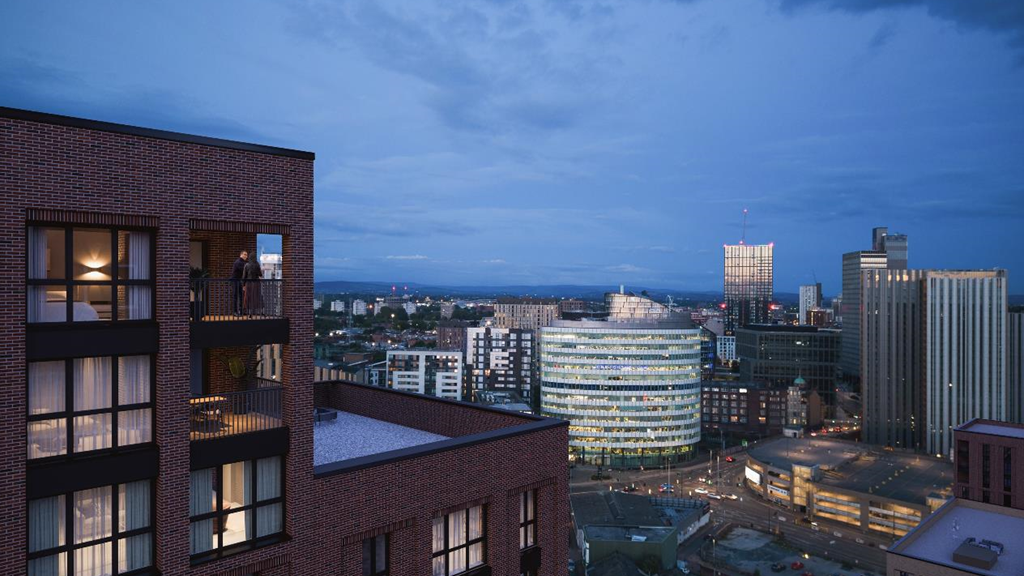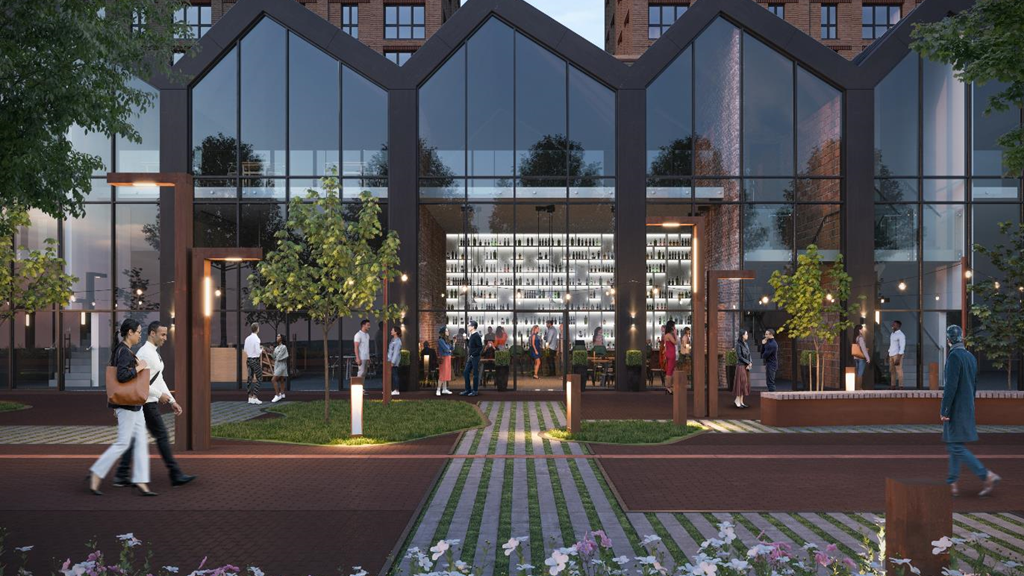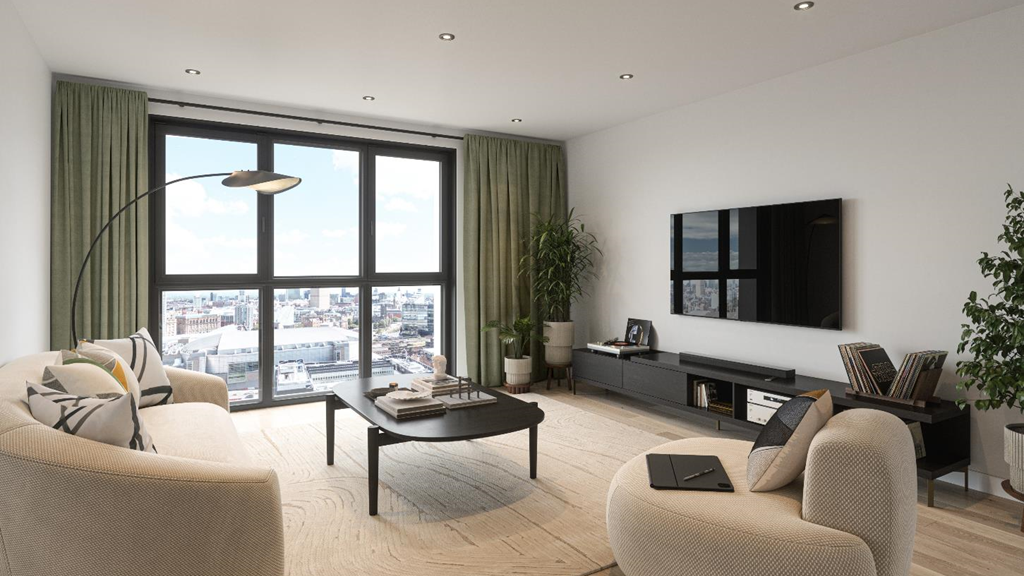 Hong Kong First Launch – Waterhouse Gardens Irwell House Phase 1
Ashton Hawks proudly introduces the 1st official Hong Kong launch with the 1st price list of Waterhouse Gardens Irwell House Phase 1, is an impressive 26-storey with 181 units located on the M3 centre of the Manchester. The projects provide 1,2 & 3 bedrooms with the starting price £257K, we provide investors to secure and preview the best units of the project. There are 3 different types of views from the project, you can have the units with N.O.M.A., Greengate view with river or City Centre view. Salboy is an award-winning UK property development company known for delivering first-class developments in prime Manchester, London and Cornwall locations.
Waterhouse Gardens provides Waterhouse Club and Private Podium Garden which including the lounges, private cinema room, private dinning space, co-working space, squash court, basketball half-court, indoor swimming pool, ice plunge, spa and gym room as well.
Key Facilities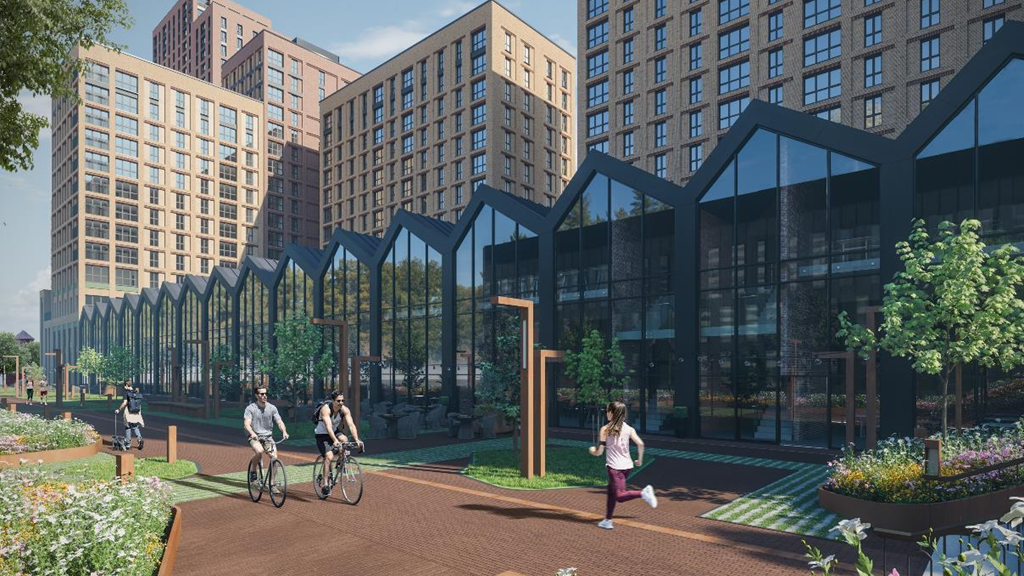 30,000sq ft. of Commercial Space & Landscaped Public Realm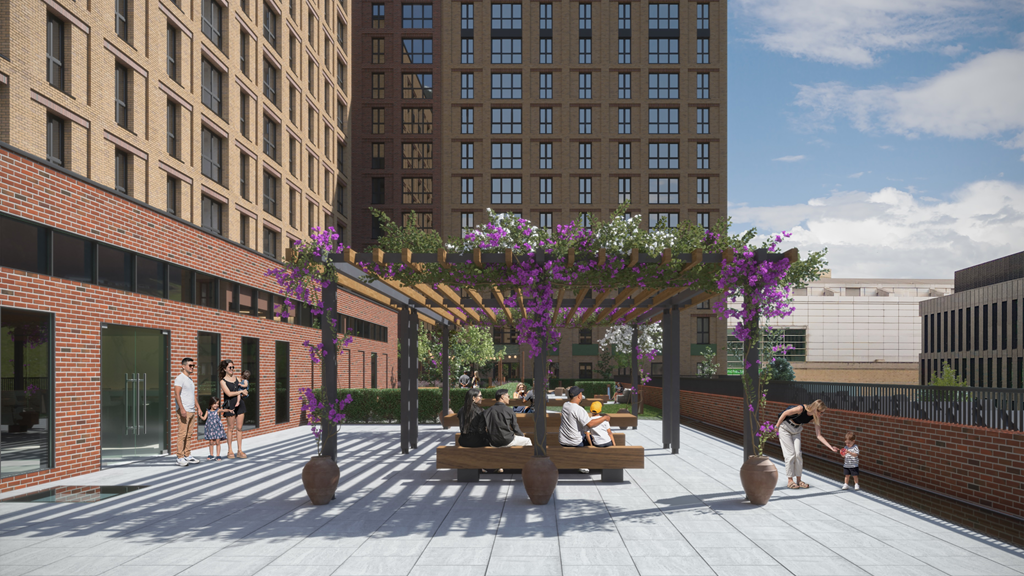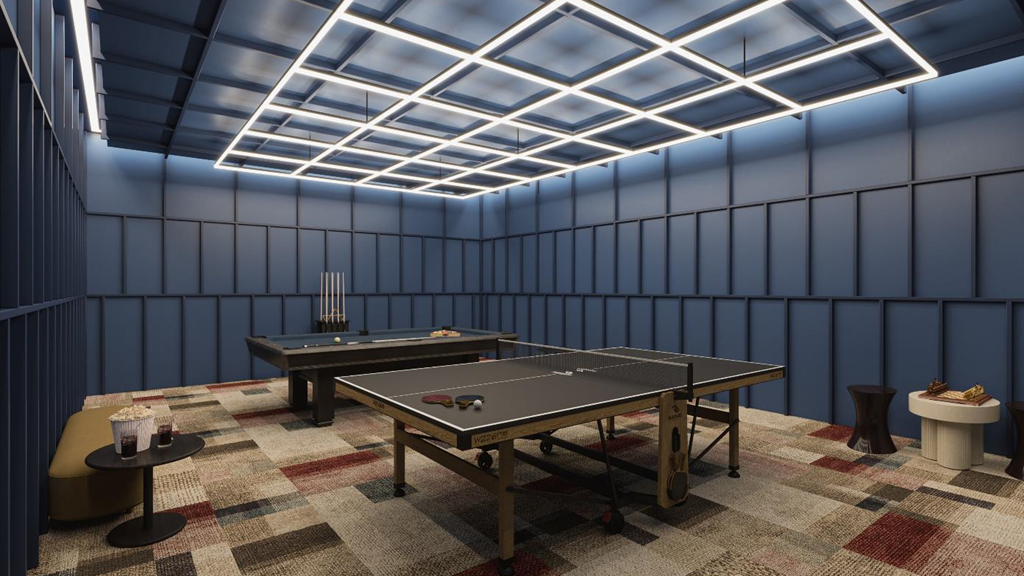 Amenities in Waterhouse Club – Table Tennis/ Squash/ Basketball Courts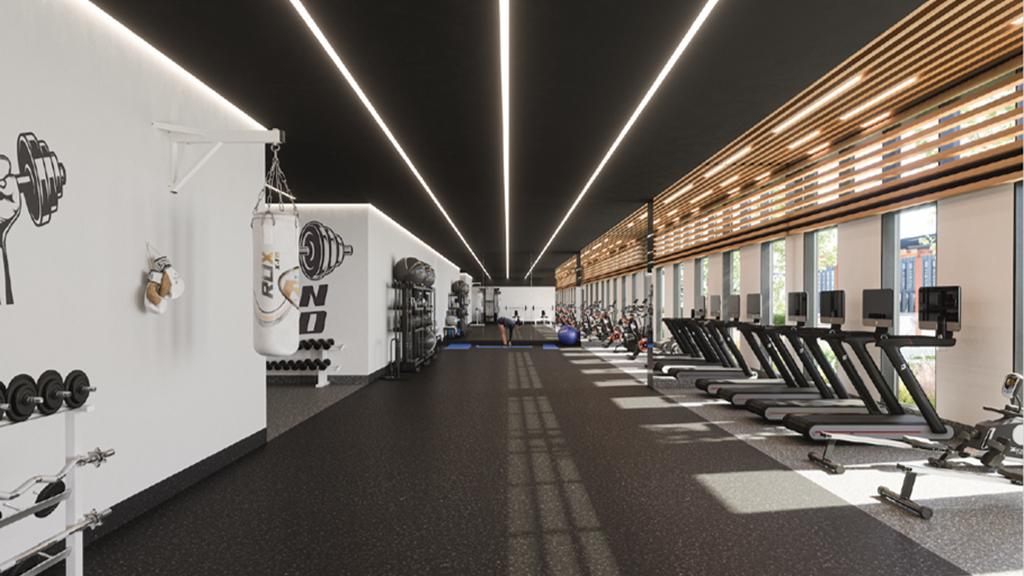 Waterhouse Club – 2,500sq ft. Gymnasium & Fitness Studio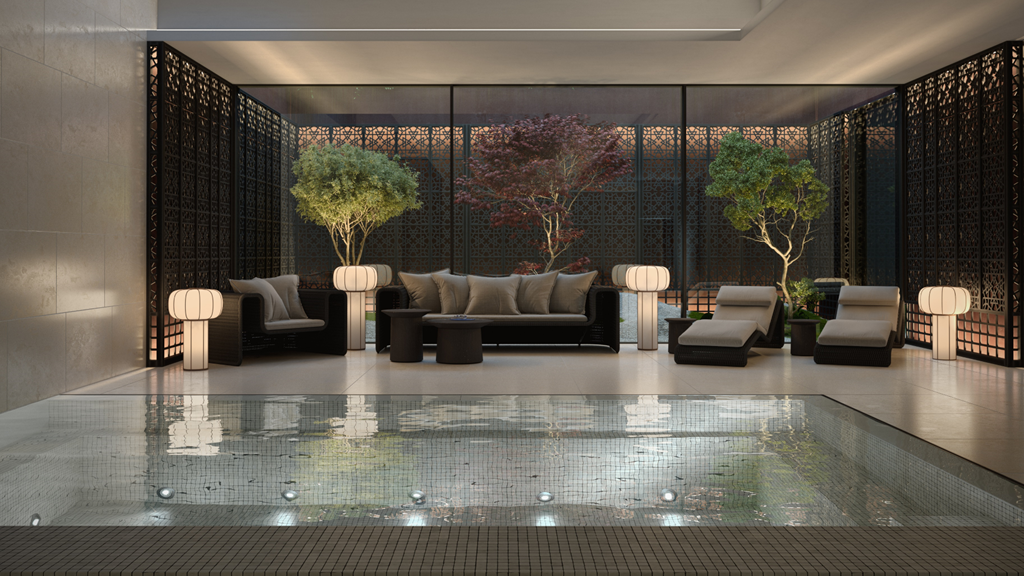 Waterhouse Club – Indoor Swimming Pool & Jacuzzi
10 Highlights of Waterhouse Gardens Irwell House
Price from £257K | Downpayment from £64K

Built by renowned Manchester developer Salboy

999 years household | Pet-friendly apartment

Estimated Completed: Q2 2026

3-min walk to Manchester College City Campus

5-min walk to AO Arena

8-min walk to Exchange Square Shopping District and Sainsbury's Local, Greengate

8-min walk to New Bailey CBD Extension

10-min walk to N.O.M.A.

15-min walk to Spinningfields
15-Min* Community-Life Circle in M3 City Centre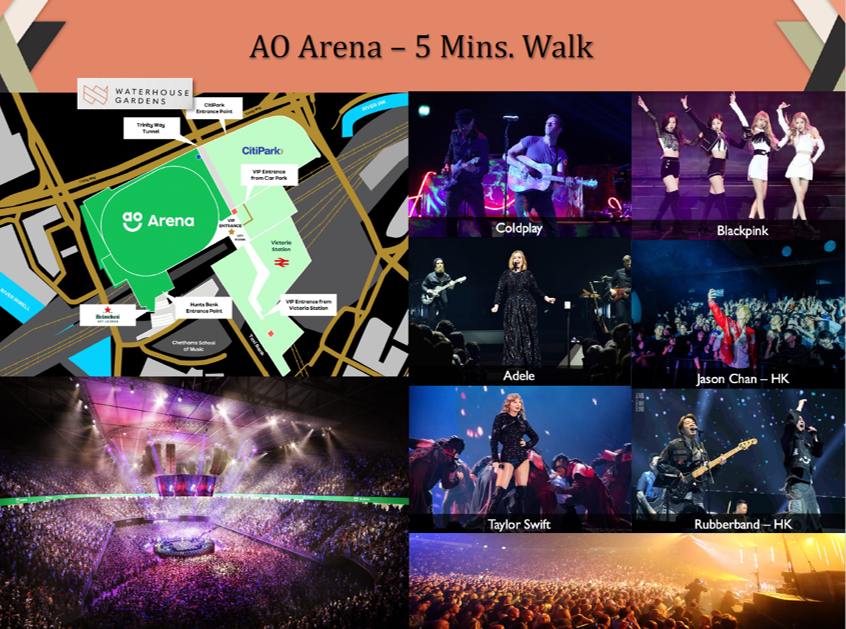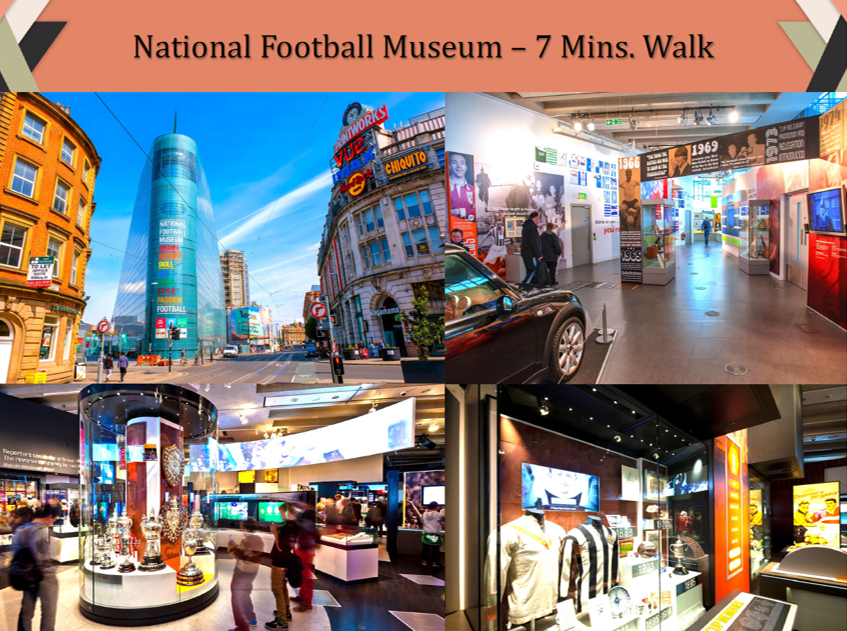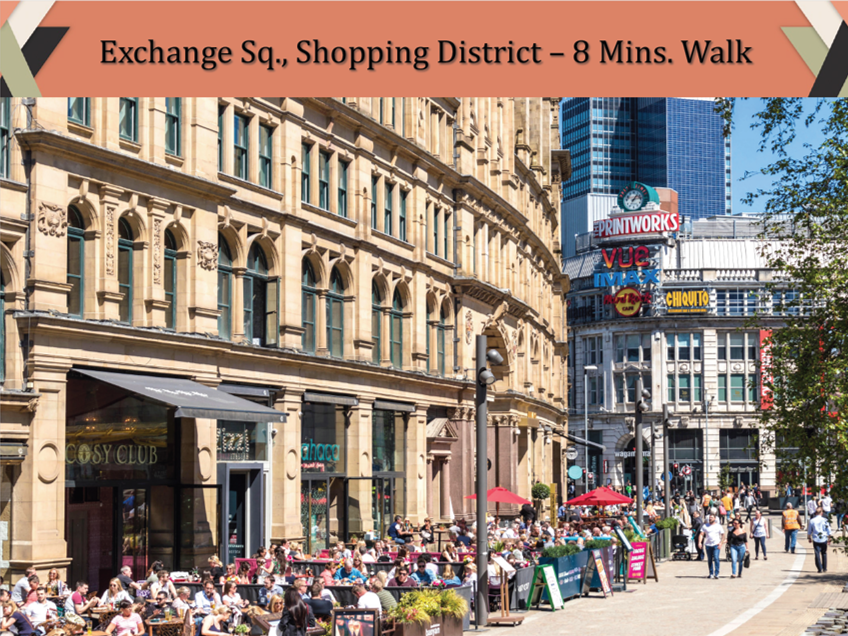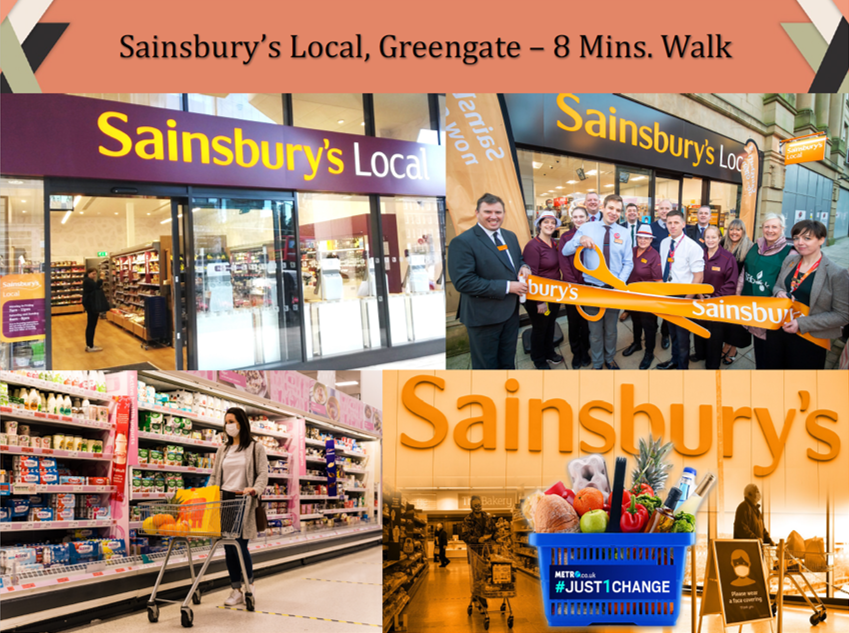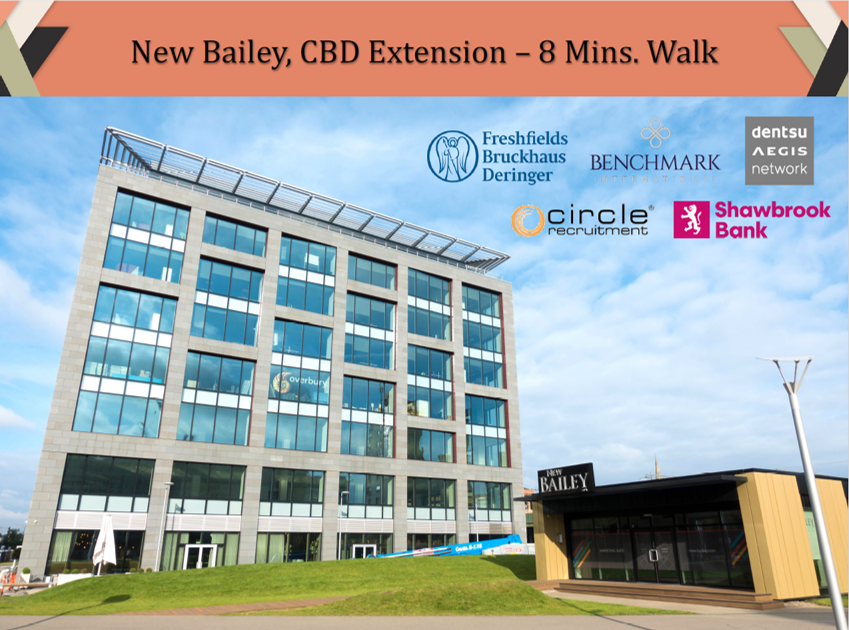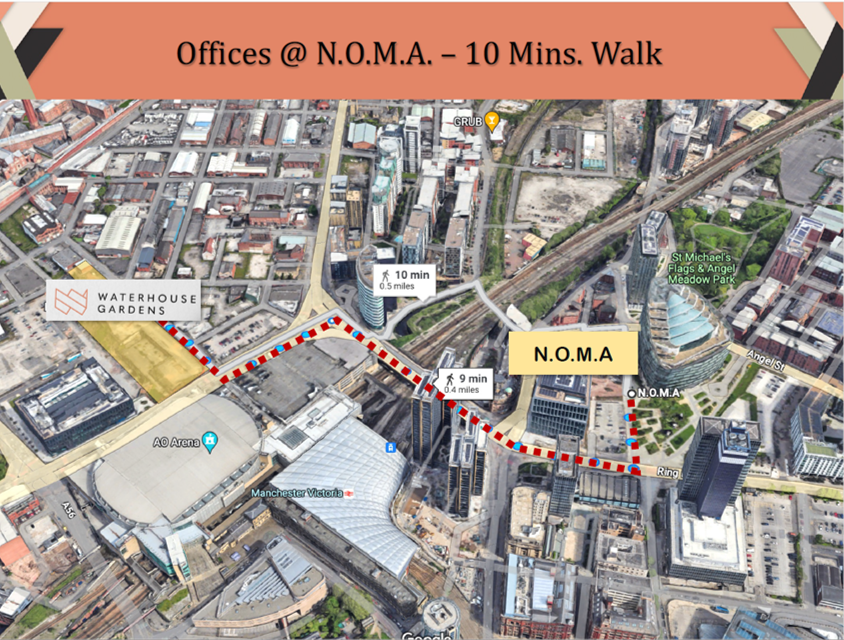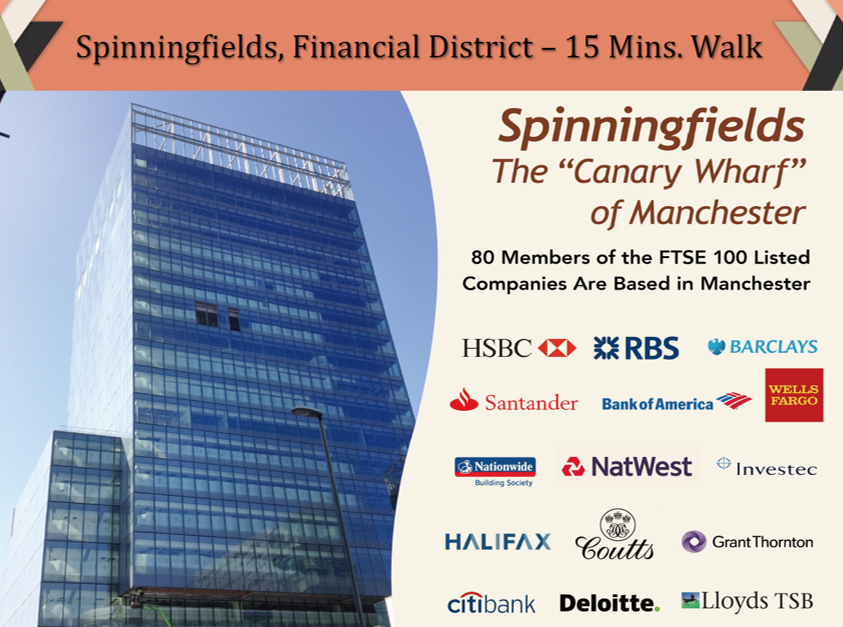 Large pool of target tenants coming in Manchester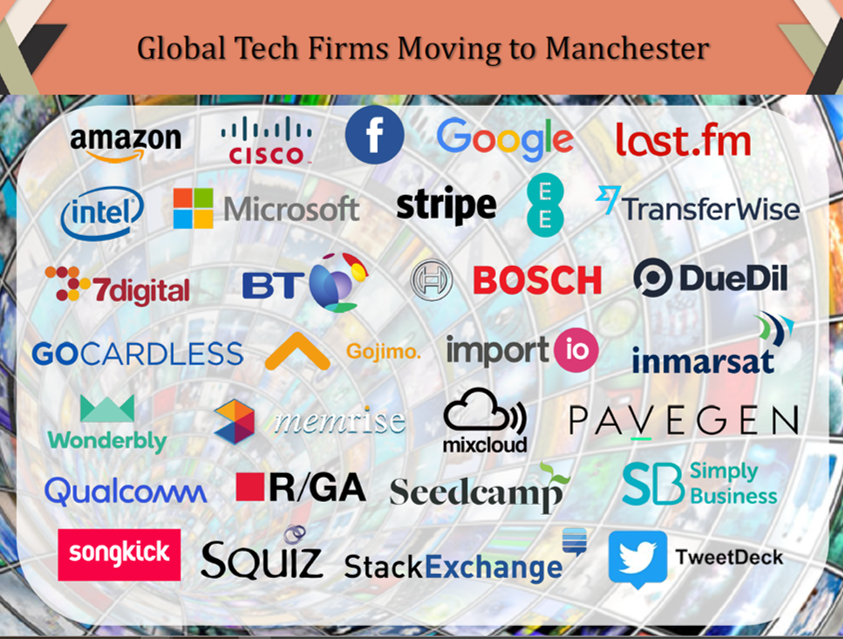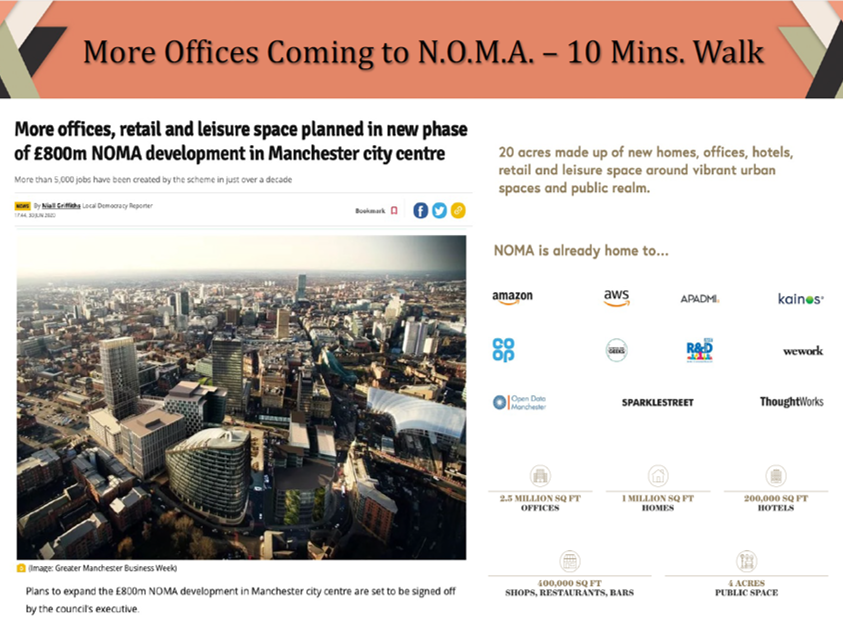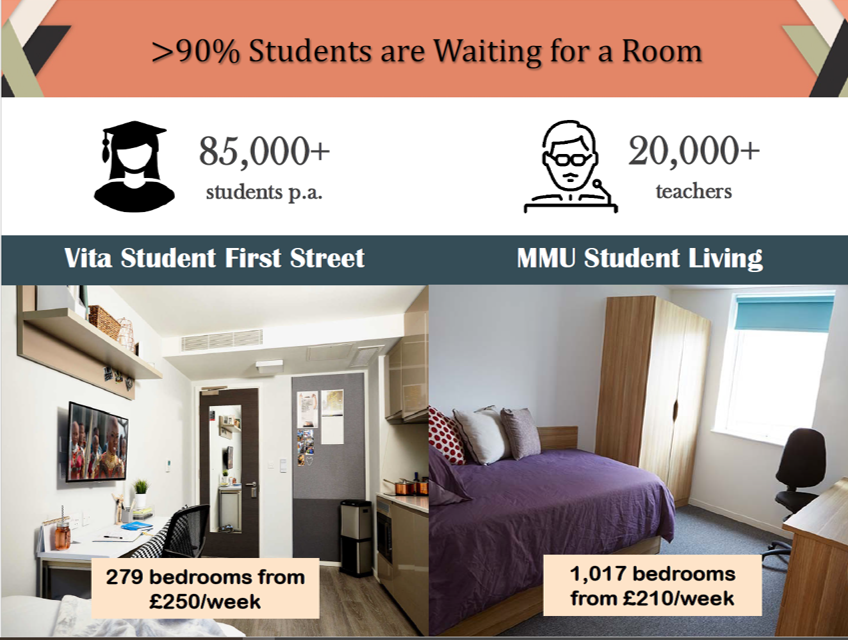 If you consider to live in Manchester, the following elements you must consider first.
Excellent Worldwide Educational System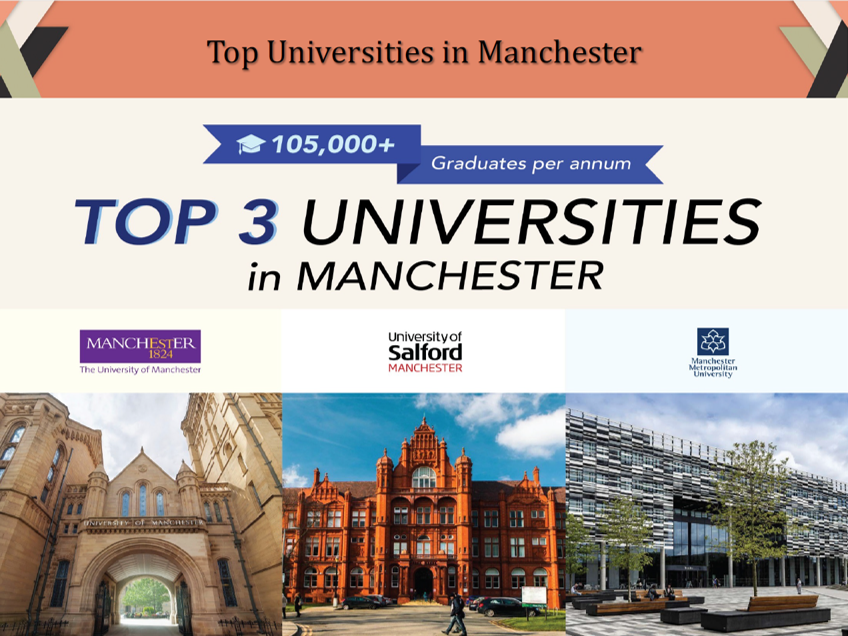 Consider to put your kids in the highly-ranked universities in Manchester and is popular among international students for its teaching quality, employability prospects and student experience with one of the largest and diverse student communities in the country – made up of students from 160 countries.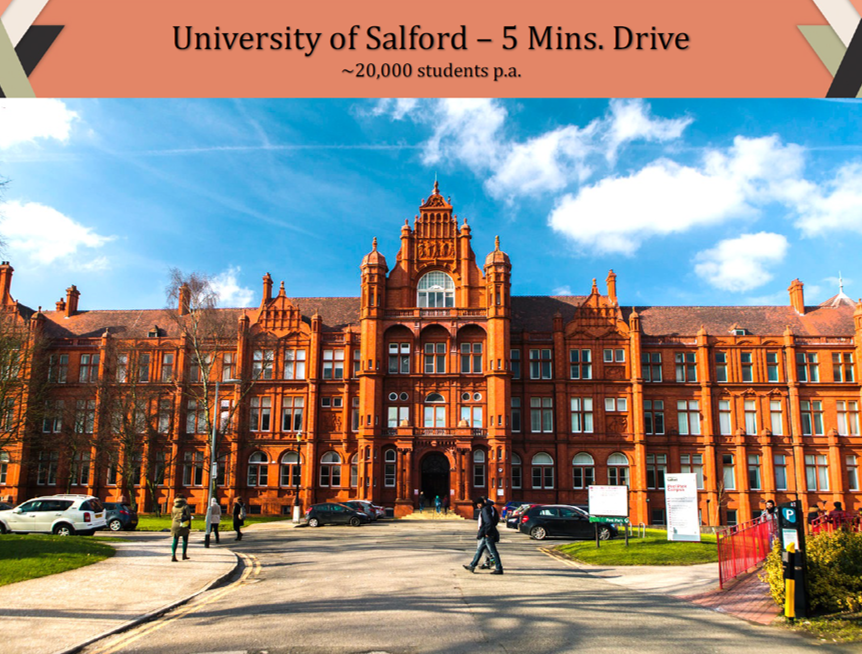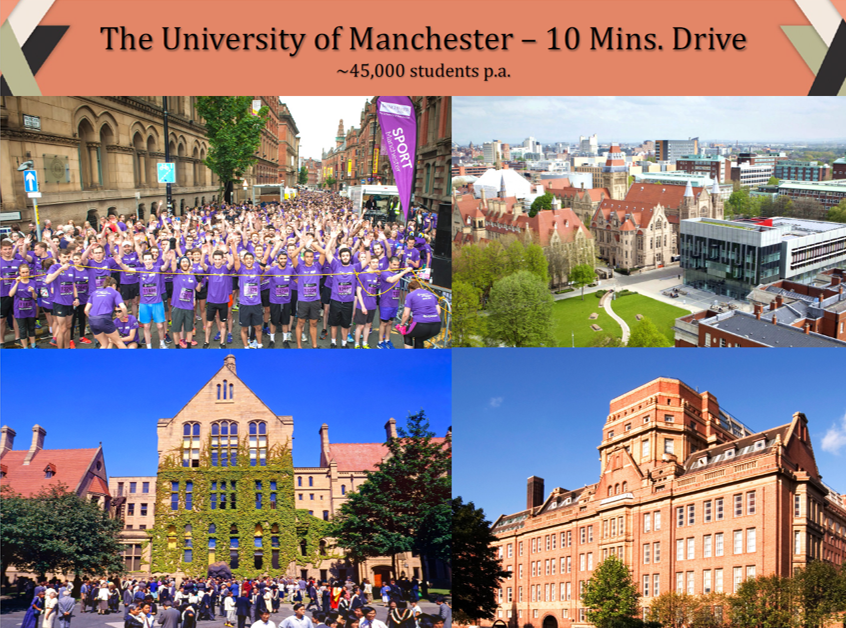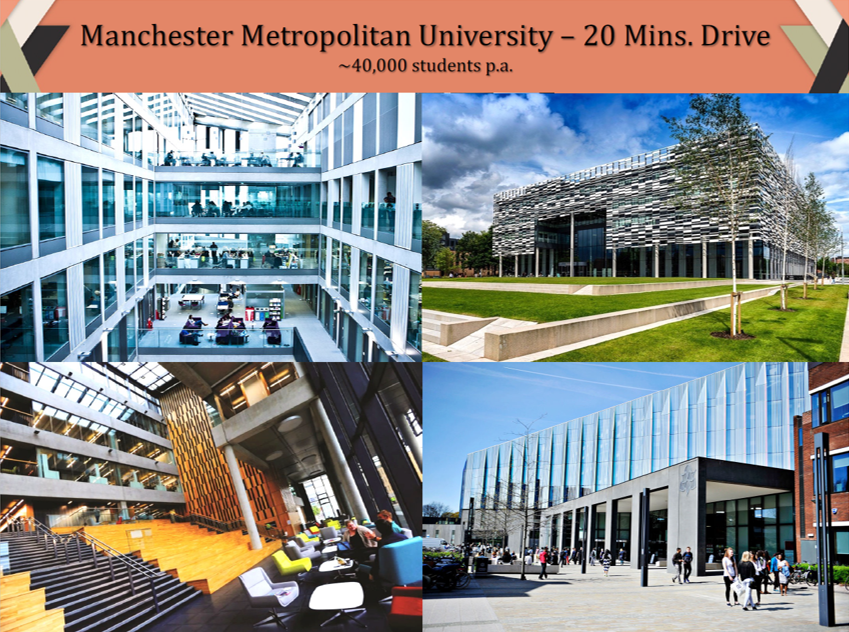 Superb Location with adequacies of the public transport system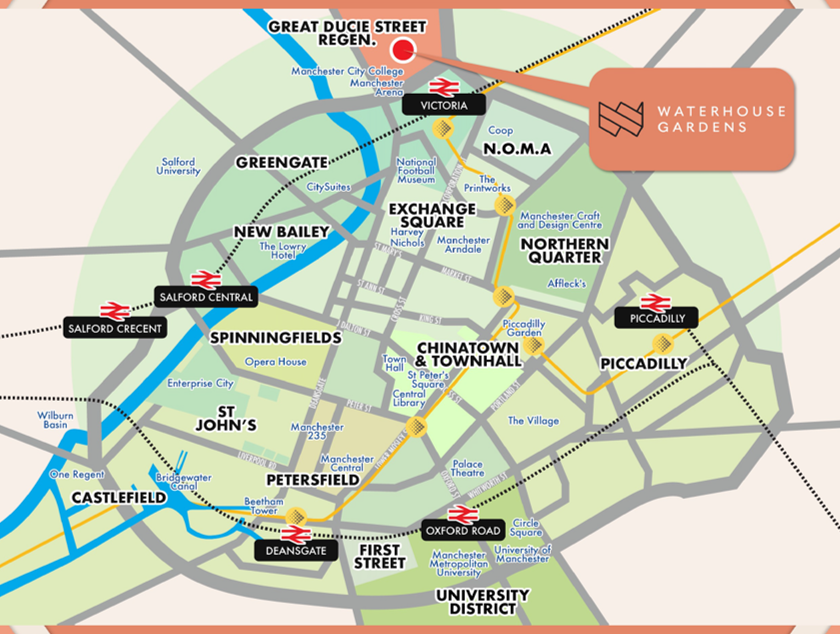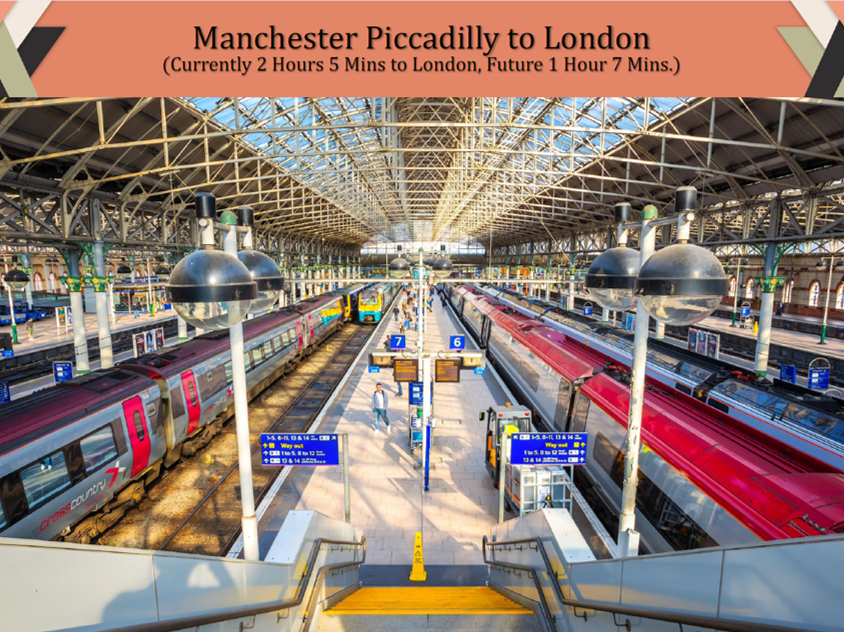 City Centre Regeneration Area
It is a testament to the city's resilience, innovation, and commitment to urban renewal. This area, once marked by industrial decline, has been transformed into a vibrant hub of culture, commerce, and community. The regeneration project has breathed new life into the city centre with a mix of modern residential buildings, thriving businesses, and public spaces. It's a place where historic architecture seamlessly blends with contemporary design, embodying Manchester's rich history while looking forward to a dynamic future. The area is now buzzing with activity, attracting residents, tourists, and businesses alike, reflecting Manchester's ongoing evolution as a world-class city.
The development aspirations set out within the Great Ducie Street Strategic Regeneration Framework area, which includes the former Boddington's Brewery Site, envisages the creation of a mixed use neighbourhood with a strong sense of place and community. Building on the existing successful commercial base, it will deliver an appropriate balance between commercial educational and residential opportunities.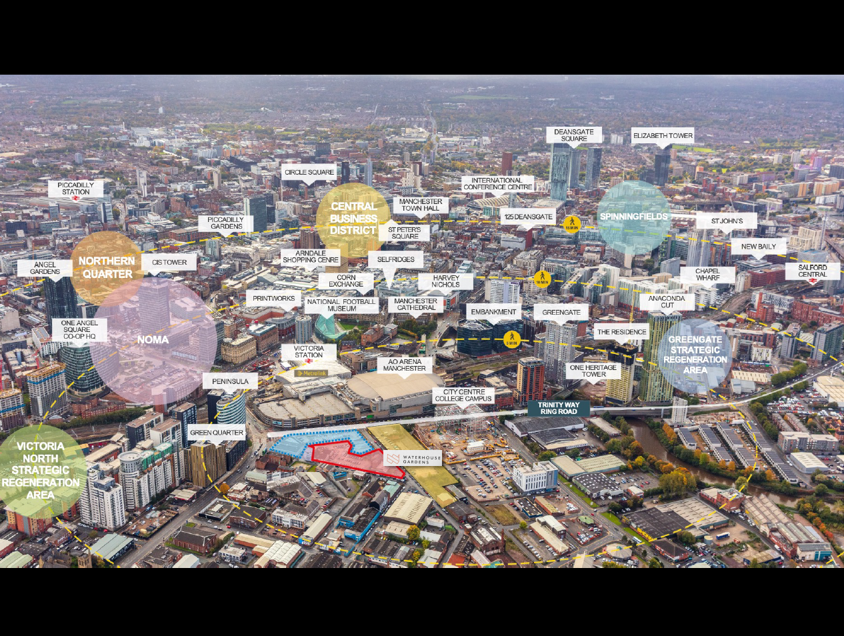 Salboy – A Leading Developer in Manchester

£950m Development Pipeline | 2,500+ Homes Delivered | 3,500+ Jobs Created
Salboy is a property development company based in Manchester, UK, that is known for delivering high-quality residential and commercial projects. The company was founded by Simon Ismail and Betfred co-founder Fred Done, and has quickly gained a reputation as one of the top developers in the region. Salboy's portfolio includes a variety of projects ranging from luxury apartments to student accommodation and hotels. The company is committed to creating innovative and sustainable developments that meet the needs of modern living, and has won several awards for its work.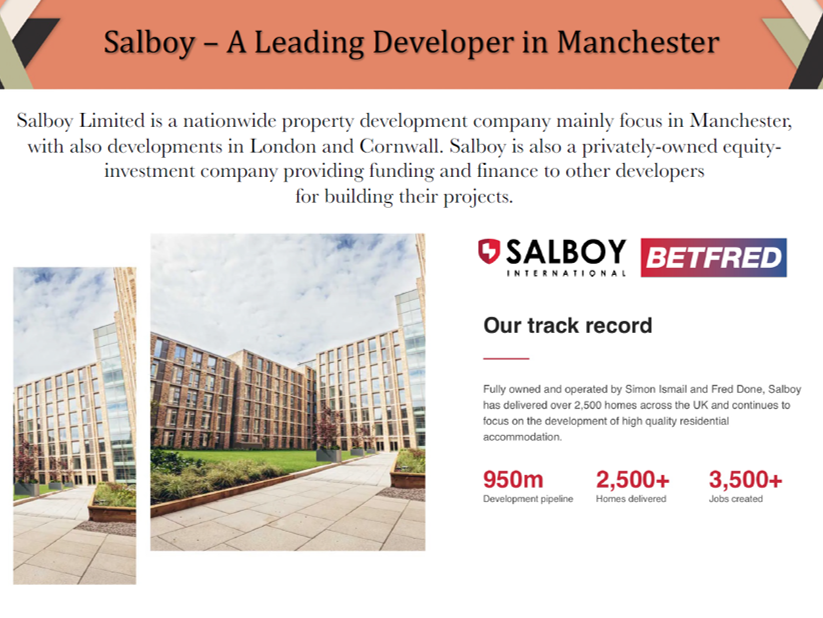 Want to know more about Manchester property market?
Call us now!
Date: 23-24 September 2023
Time: 12pm (Eng) | 2pm (Canto) | 4pm (Canto)
Venue: 27/F, The Park Lane Hong Kong, 310 Gloucester Road, Causeway Bay, Hong Kong
Enquiry: 5226 1138
WhatsApp: https://wa.link/iwsba7
Limited seats available. By RSVP only.
8 Elements That Why You Shouldn't Miss Investing in Manchester In 2023
4 UK Banks Cut Mortgage Rates Starts From 9 August 2023
Manchester Economic Growth is 2X of London
Shortage of Housing Supply in UK
High Rental Income With A Strong Inflation Hedge
Rapid Growth in Manchester Property Market
London Companies Moving to Manchester
Manchester Is the Top Tech City In The UK
Manchester Living Cost Is Cheaper Than London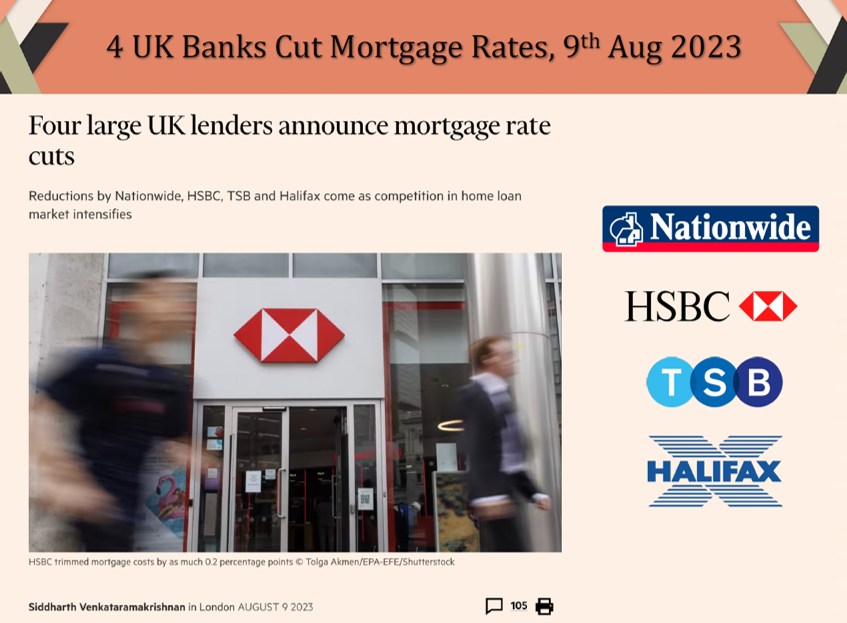 Four large UK lenders are cutting mortgage rates for the second time in three weeks, as competition in the home loan market intensifies on the back of better than expected inflation data.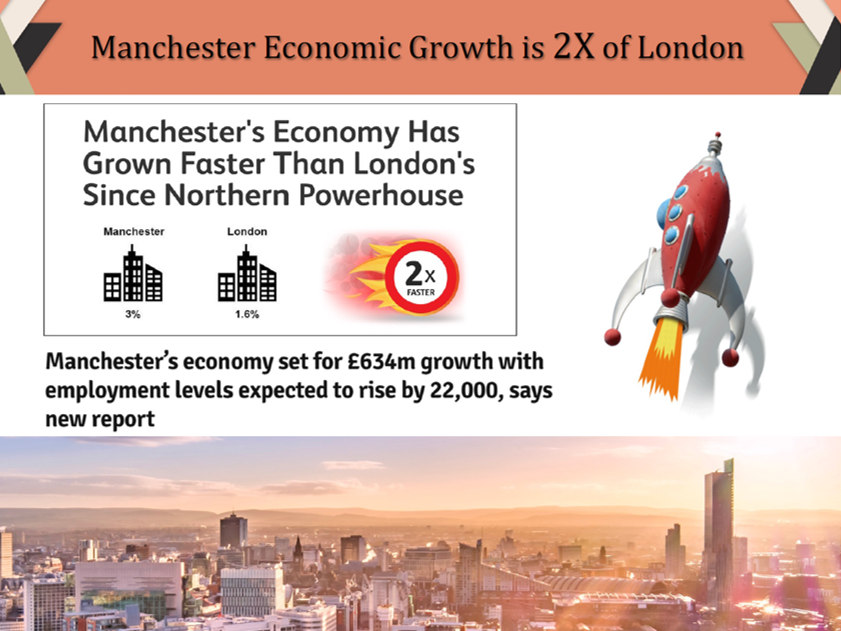 Manchester's economy to be UK's third fastest growing between 2024 and 2026
Compared to the average European country, Britain today has a backlog of 4.3 million homes that are missing from the national housing market as they were never built.
This housing deficit would take at least half a century to fill even if the Government's current target to build 300,000 homes a year is reached. Tackling the problem sooner would require 442,000 homes per year over the next 25 years or 654,000 per year over the next decade in England alone.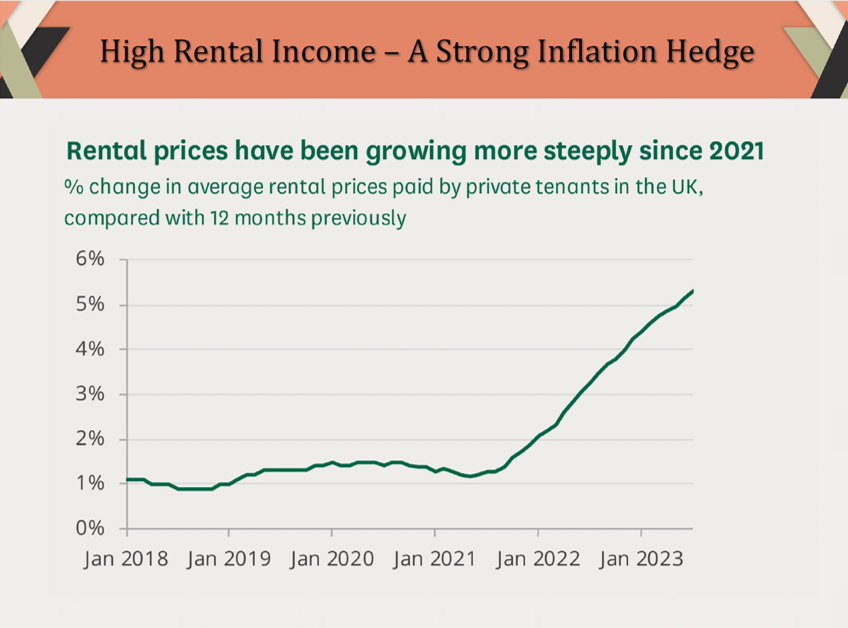 While real estate investing is a proven wealth-building tool, most busy professionals don't have time to be DIY landlords dealing with tenants, toilets and trash. However, it is possible to achieve the same inflation-hedging advantages without the headaches by investing passively through private-equity-firm-sponsored real estate syndications.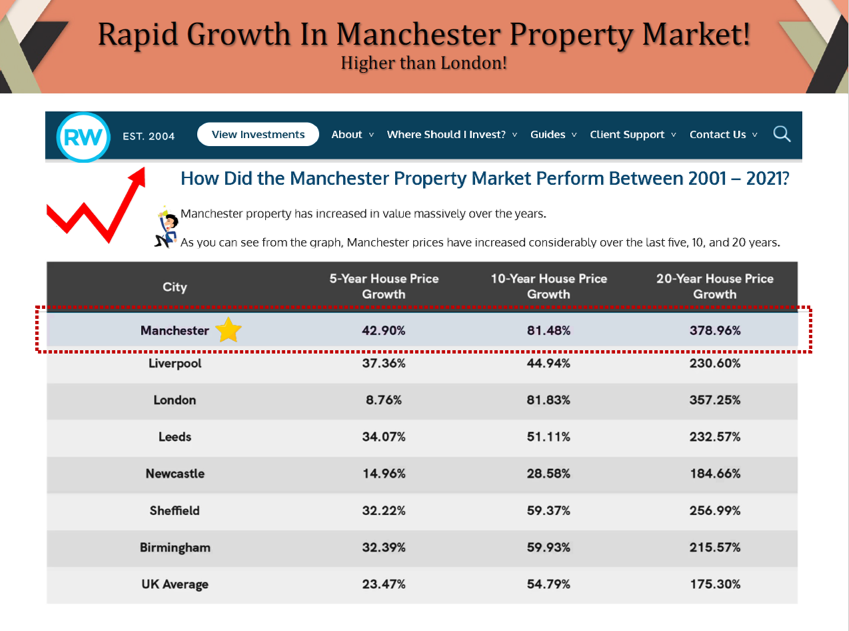 When measured by Gross Value Added (GVA), Manchester's economy is expected to see annual average growth of 2.5% between 2024 and 2026, comfortably outpacing the national growth rate (2.1%). Only Reading (2.7%) and London (2.6%) are expected to see faster growth than Manchester, says EY's latest regional economic forecast.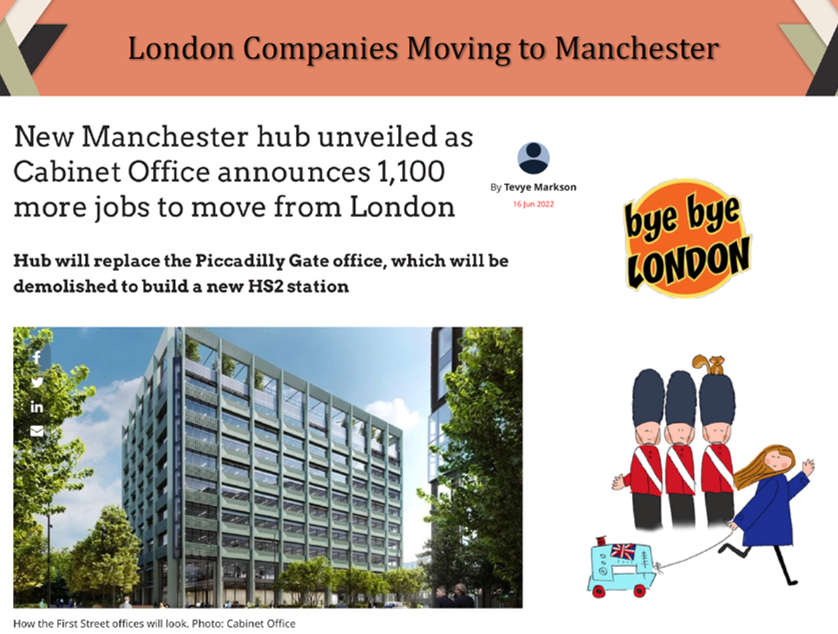 Manchester's reputation as a world class city has been growing rapidly and the UK's second city has been attracting an increasing number of businesses. As companies recognise the growing opportunities available in the North West city, investors are also choosing mancunian property as a viable investment option.
Companies like Google, Amazon, Freshfields, LLP, and Microsoft have all opened offices in Manchester, bringing increased job opportunities to the city and establishing it as an economic powerhouse in its own right.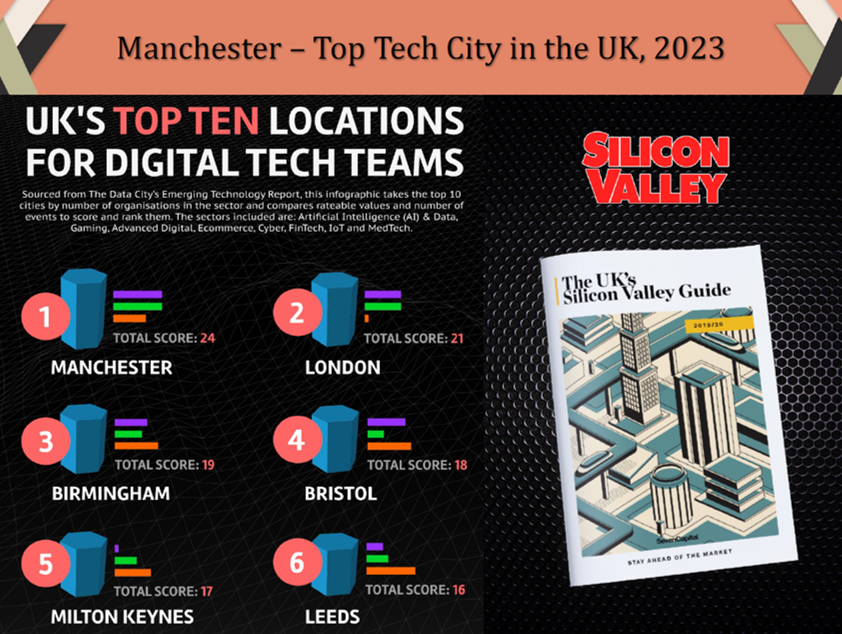 For businesses across Manchester, even those with a physical base, having a broad, engaging online presence is now vital. When you're based in a technology-focused city like Manchester, it's not enough to run a great business. You also need to have a strong online reach and compete with businesses across the region, and throughout the UK in many cases.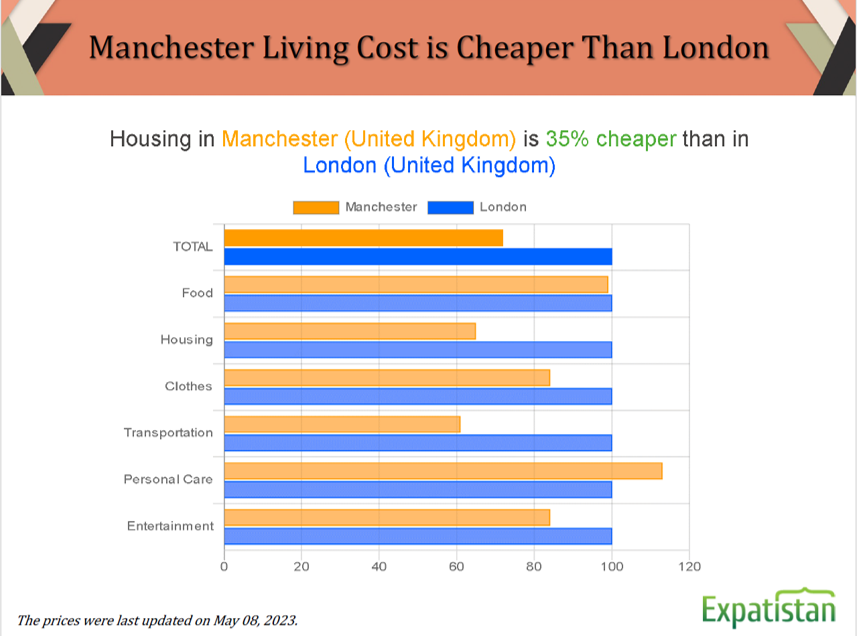 According to Numbeo's 2021 data, the Manchester vs London cost of living index indicates that Manchester is 32.54% cheaper than London, with housing being the most significant factor. The average monthly rent for a one-bedroom apartment in Manchester is around £706, while in London, it is £1,688.
Want to know more about Manchester property market?
Call us now!
Date: 23-24 September 2023
Time: 12pm (Eng) | 2pm (Canto) | 4pm (Canto)
Venue: 27/F, The Park Lane Hong Kong, Causeway Bay, Hong Kong
Enquiry: 5226 1138
WhatsApp: https://wa.link/iwsba7
Limited seats available. By RSVP only.
Disclaimer:The information, text, photos contained herein are provided solely for the convenience of interested parties and no warranty or representation as to their accuracy, correctness or completeness is made by Ashton Hawks or the sellers, none of whom shall have any liability or obligation with respect thereto. These offerings are made subject to contract, correction of errors, omissions, prior sales, change of price or terms or withdrawal from the market without notice. Information provided is for reference only and does not constitute all or any part of a contract. Ashton Hawks and its representatives work exclusively in relation to properties outside Hong Kong and are not required to be nor are licensed under the Estate Agents Ordinance (Cap. 511 of the Laws of Hong Kong) to deal with properties situated in Hong Kong. Digital illustrations are indicative only. *Rental yield is projected by the agency and not guaranteed by the developer.