14 May (Sat): 11am (Eng) | 2pm (Canto) | 4pm (Canto)
15 May (Sun): 11am (Eng) | 2pm (Canto) | 4pm (Canto)
Conrad Hong Kong, Pacific Place, 88 Queensway, Hong Kong
The Shortage in Housing has Led to Rising Property Prices and Rents
According to Rightmove, the demand for tenants in the first quarter of this year has exceeded the highest level of last year, while tenants are willing to commit to a longer-term contract for leasing, the available rental properties are shrinking in the UK. Experts predict that the average rental in the UK will increase by 17% in the next 5 years.
According to the data from Zoopla, Manchester has become the first choice for Hong Kong people outside London. The average rent in Manchester is £1,101, which is higher than the UK average of £922, with an annual increase of 19.3%.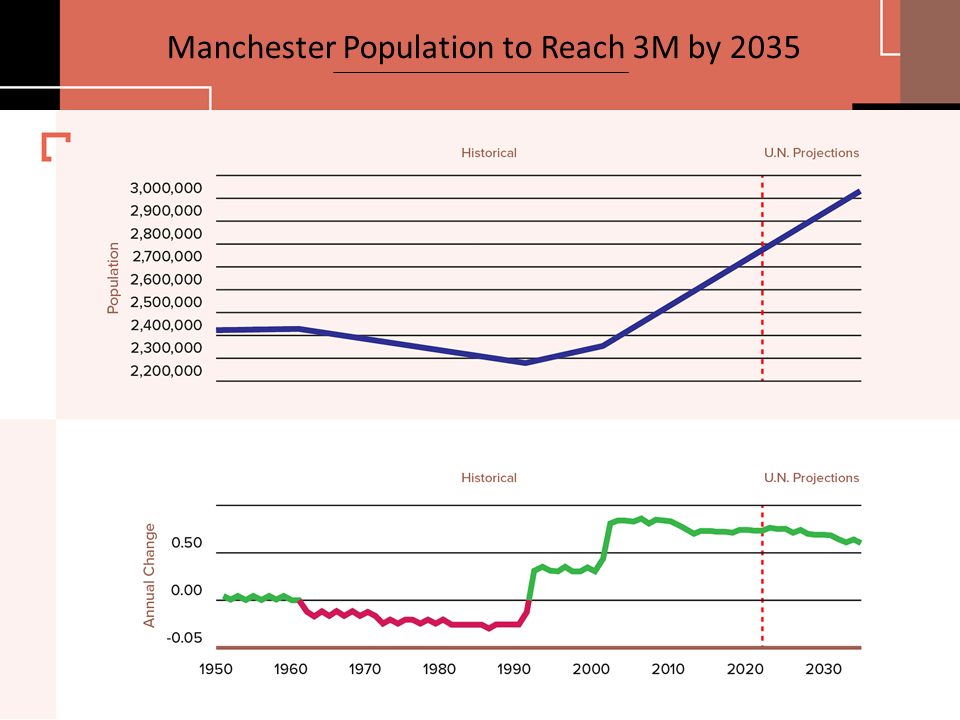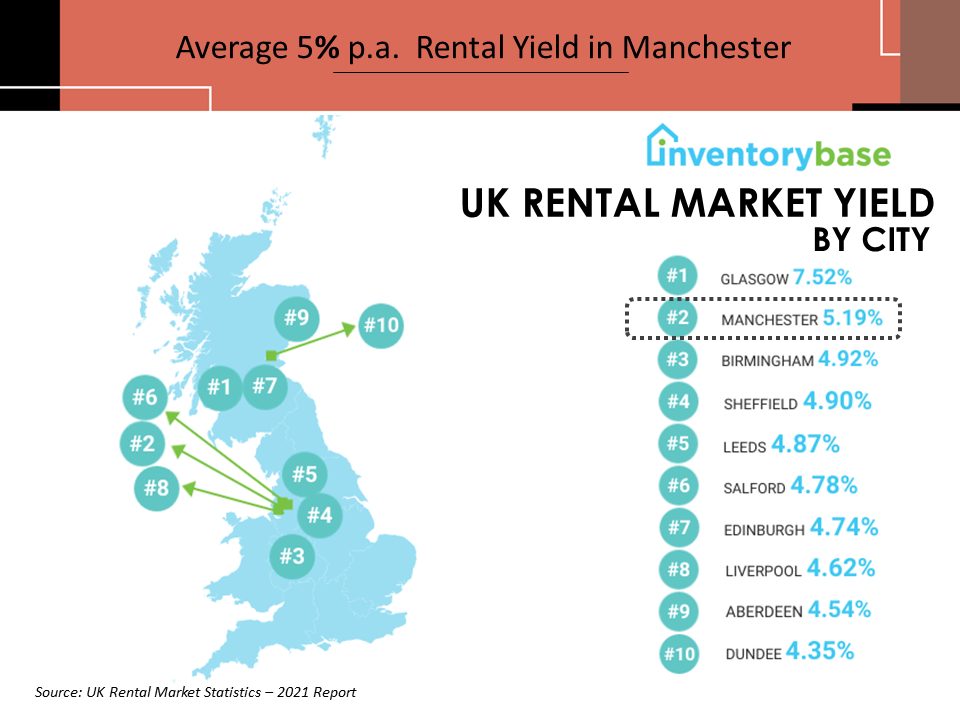 "Renaker Effects" –  Evolution of Manchester's Real Estate Market
Renaker, is one of the market-leading developers in the UK, its real-estate market has a leading role in Manchester, from previous projects Deansgate Square, Crown Street to Castle Wharf, most of the units were sold out during pre-sale.  "Renaker Effect" enhances surging property prices, the average property price in Manchester has increased from £170,927  to £211,654 over the past 4 years. Investors are always expecting the next Renaker's project, which certainly has extradentary investment potential.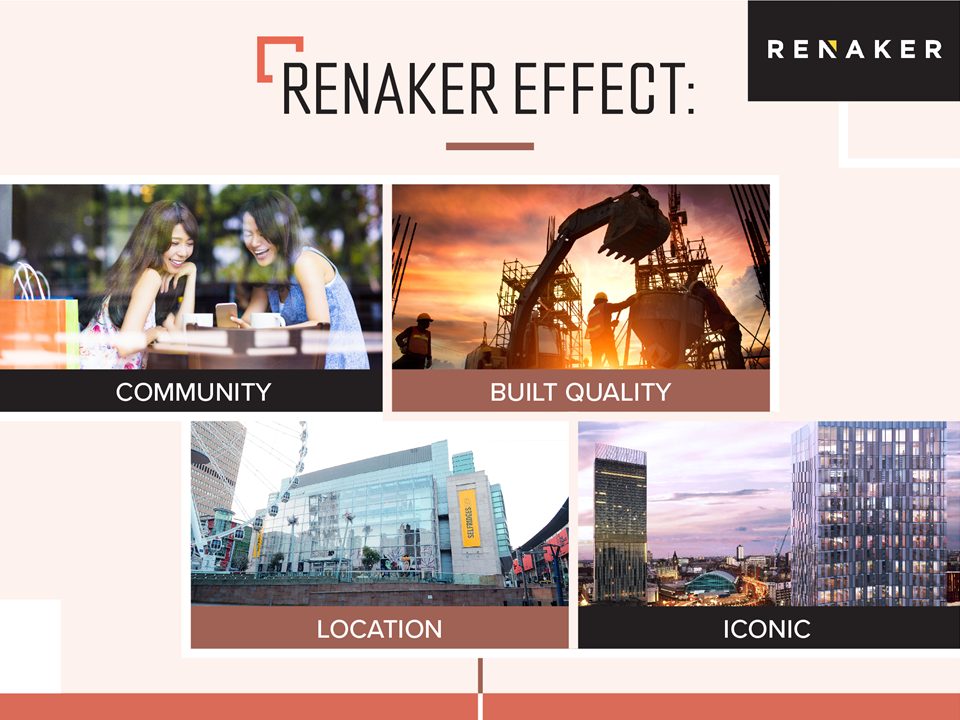 A Renowned Developer with Highly Reputation
As the biggest developer in Manchester, every new project from Renaker is highly anticipated by locals and overseas investors. Their luxury residential projects are located at the heart of the city center with high quality and finest design. In a recent project by Renaker , the house prices have been increased by 30% before its completion.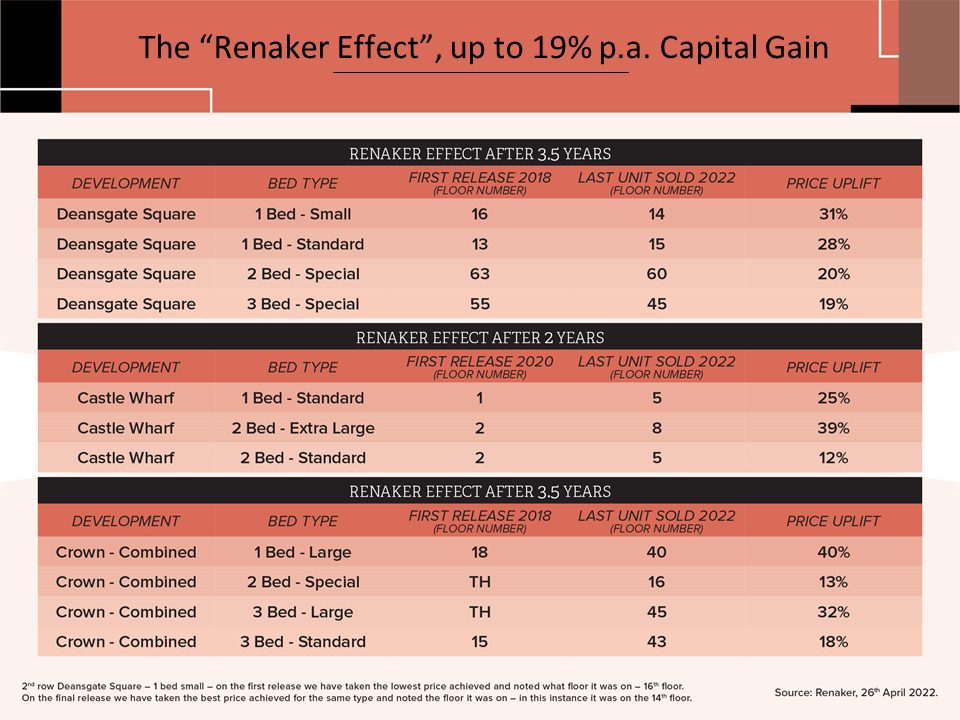 The Next "Silicon Valley "in Europe
Manchester has become the next Silicon Valley of Europe birthing and incubating the likes of Amazon, AstraZeneca. Also with the breeding ground of world-leading Biotechnology and Star-up companies plus outstanding schools across the whole city.

Q: How to find the tenants with a good portfolio?

A: Professionals, students and immigrant families combined a big tenant group in Manchester, most of them are seeking a long term living address. Ashton Hawks provides one-stop property management services, in-depth knowledge and expert advice across all property sectors.
Q: When is the best time to buy a first-ever house in Manchester?

A: Now is the best time to make a move, Although the house average price has increased to £211,654 already. It still has a lot of space between the UK's average price of £276,755.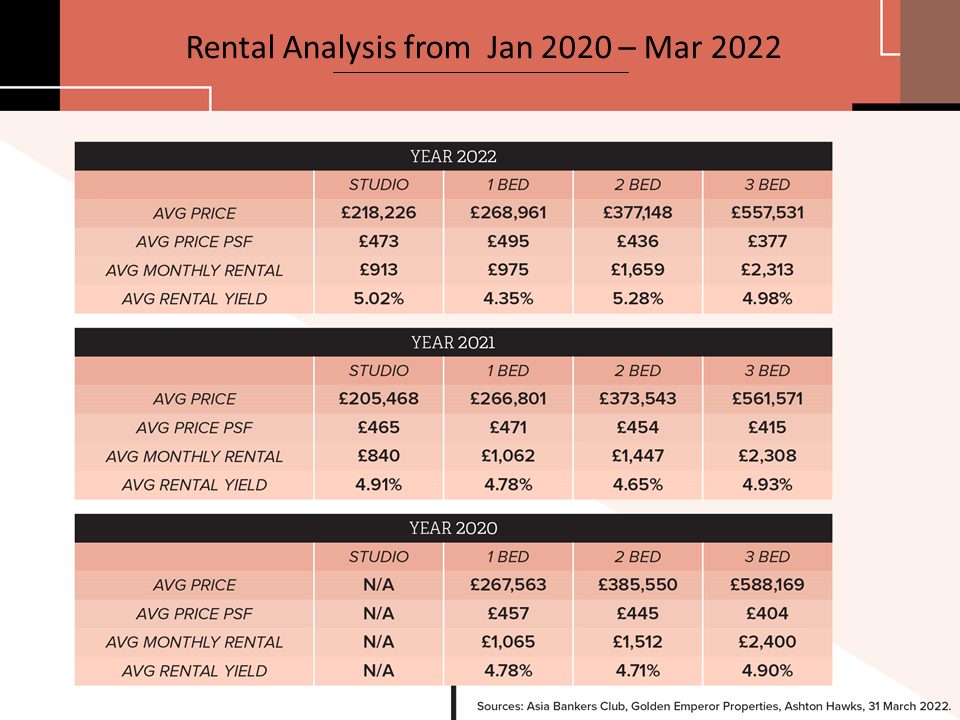 The Rental Prices of these Renaker project remain
a continuous rise during the pandemic
Q: Which district is good for return of investment?

A: M1、M3、M15 of the city centre is the preferred area for people to live.

Want to know more about the potential of "Renaker Effect" and our exclusive management service?
Don't miss our property investment seminar, our CEO MR. Kingston Lai, also a former investment banker who certainly is an expert in investment.  With 15 years in investment banking and over 10 years in real estate,  MR. Kingston Lai would present his professional insights about the updated real estate market and future trends in Manchester. Including the ROI analysis, tips for buy & resell and analysis on how powerful Renaker Effect.

Limited seats only,  register now.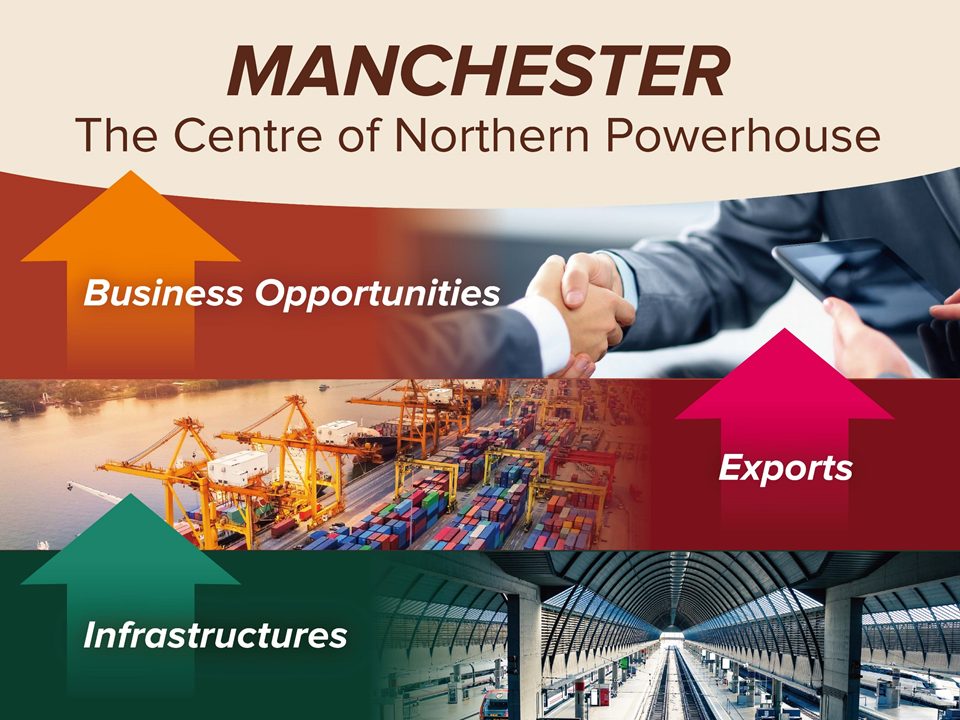 The Northern Powerhouse unleash the full economic potential of the North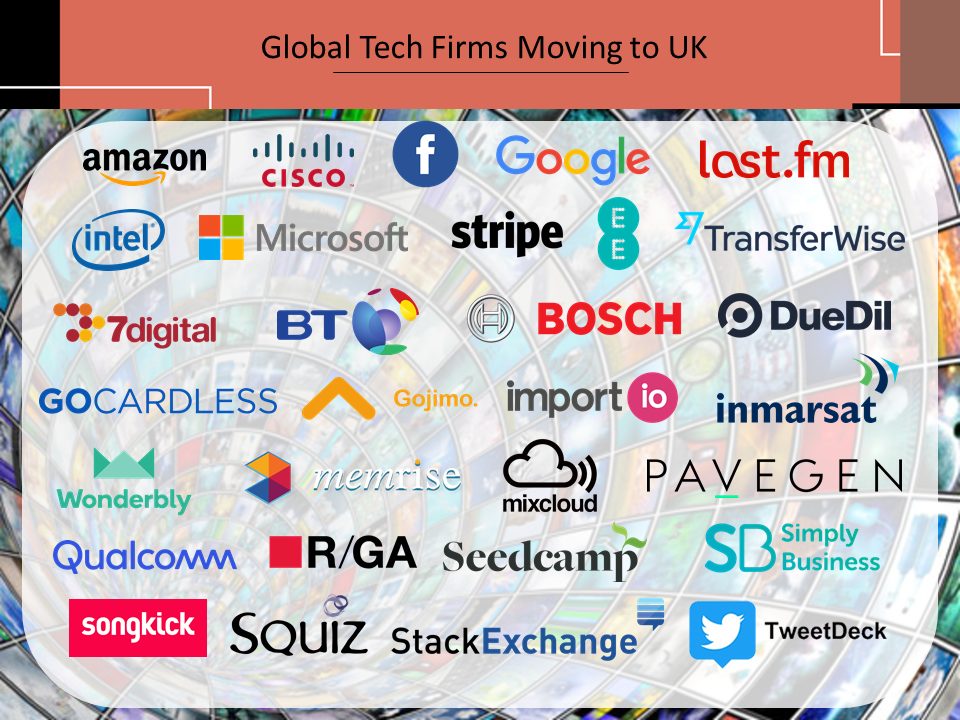 More than 80 of the top 100 companies in the FTSE4Good Index
have chosen to set up their headquarters in Manchester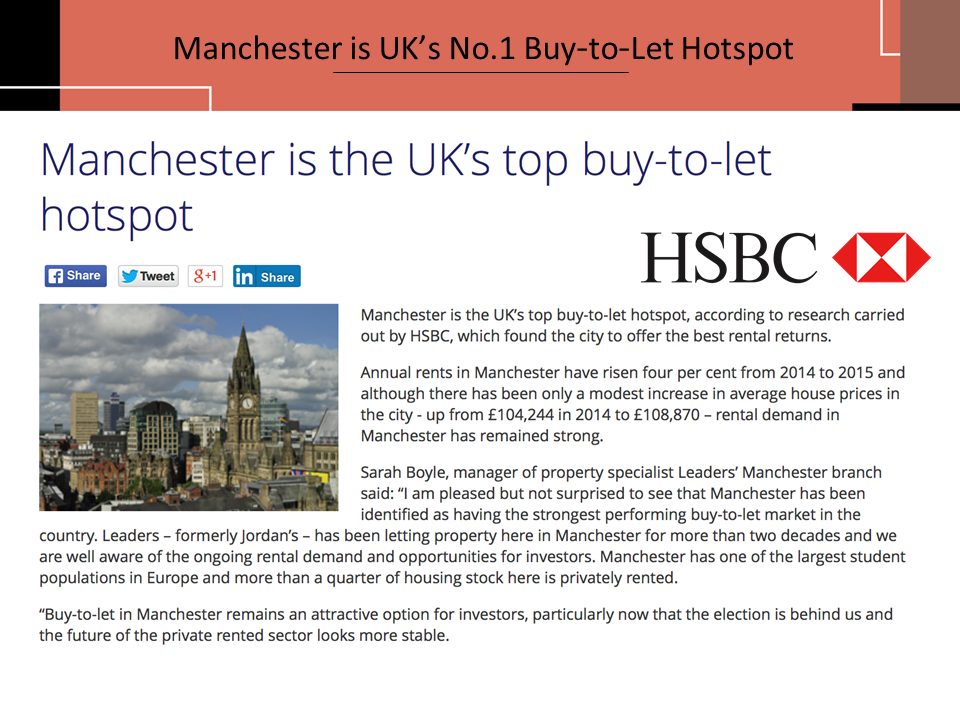 HSBC lists Manchester as UK's buy to let hotspot
【Manchester Property Tour – Renaker Effect】 Investment Seminar
Date: 14 May (Sat): 11am (Eng) | 2pm (Canto) | 4pm (Canto)
15 May (Sun): 11am (Eng) | 2pm (Canto) | 4pm (Canto)
Venue: Conrad Hong Kong, Pacific Place, 88 Queensway, Hong Kong
WhatsApp / Enquiry:5226 1138

*All visitors are required to use the "LeaveHomeSafe " app and present vaccination records or relevant exemption certificates.
Disclaimer:The information, text, photos contained herein are provided solely for the convenience of interested parties and no warranty or representation as to their accuracy, correctness or completeness is made by Ashton Hawks or the sellers, none of whom shall have any liability or obligation with respect thereto. These offerings are made subject to contract, correction of errors, omissions, prior sales, change of price or terms or withdrawal from the market without notice. Information provided is for reference only and does not constitute all or any part of a contract. Ashton Hawks and its representatives work exclusively in relation to properties outside Hong Kong and are not required to be nor are licensed under the Estate Agents Ordinance (Cap. 511 of the Laws of Hong Kong) to deal with properties situated in Hong Kong. Digital illustrations are indicative only. *Rental yield is projected by the agency and not guaranteed by the developer.