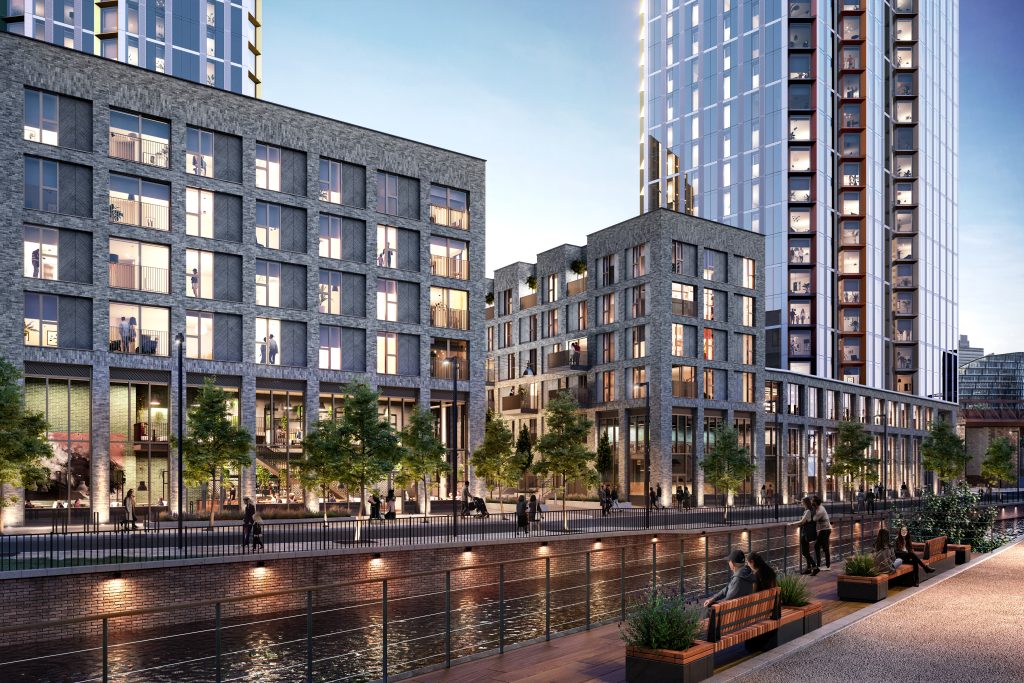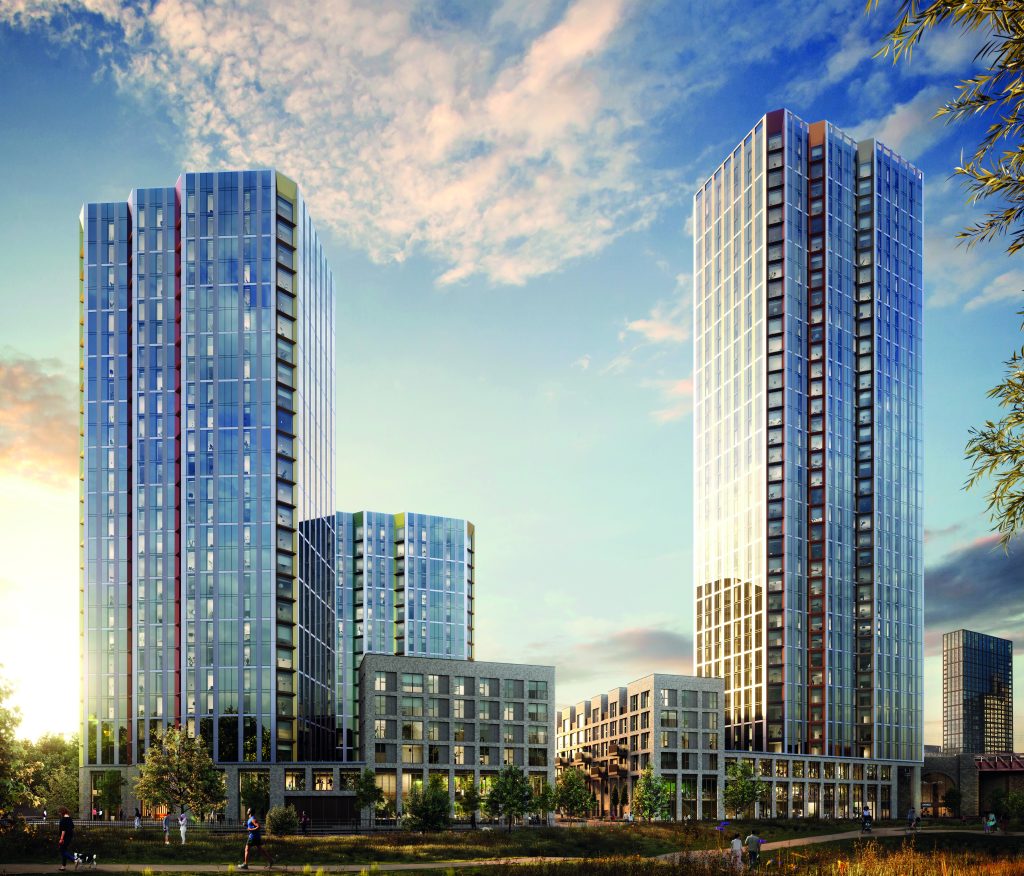 Completion due 2025 and prices from £245,000. The flagship project Crown View now launched.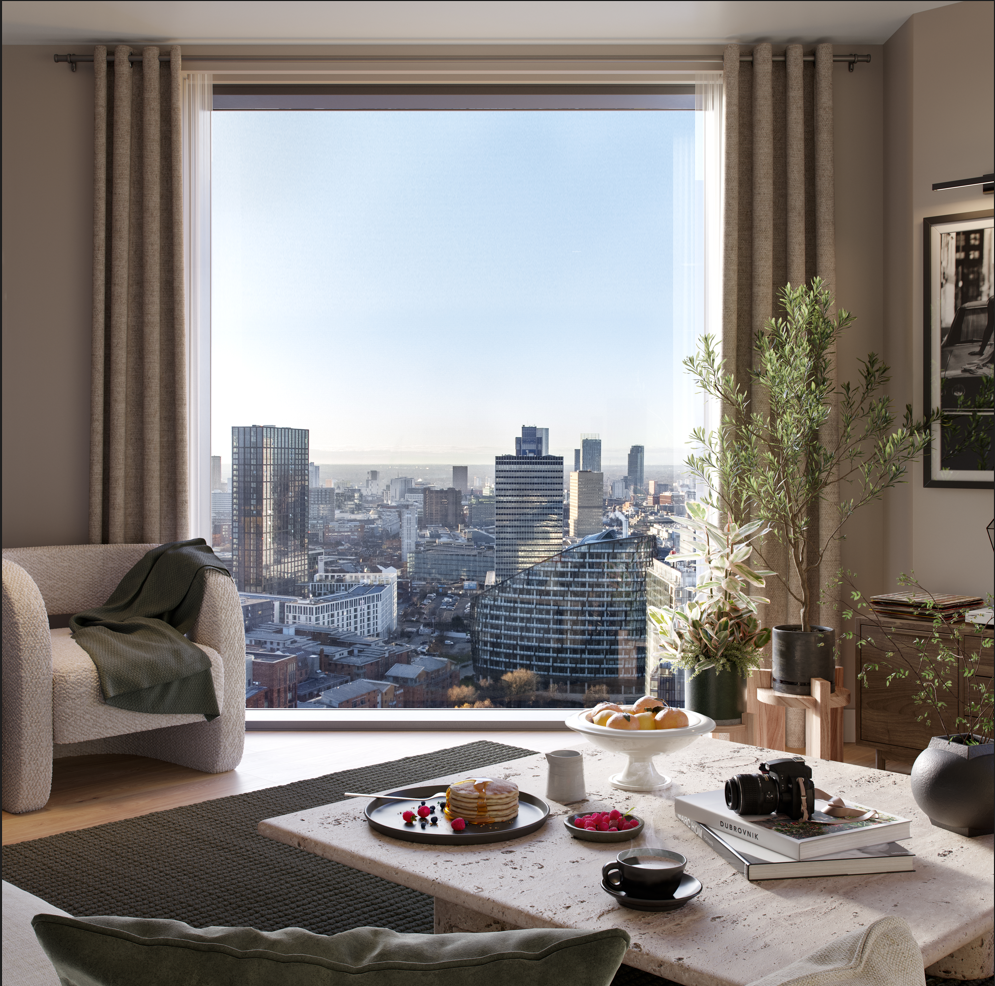 At the forefront of the up-and-coming Manchester Victoria Riverside development, and towering at a breathtaking 37 storeys, Crown View apartments offer undisturbed views of the Manchester city skyline.
Unique Picture-frame Windows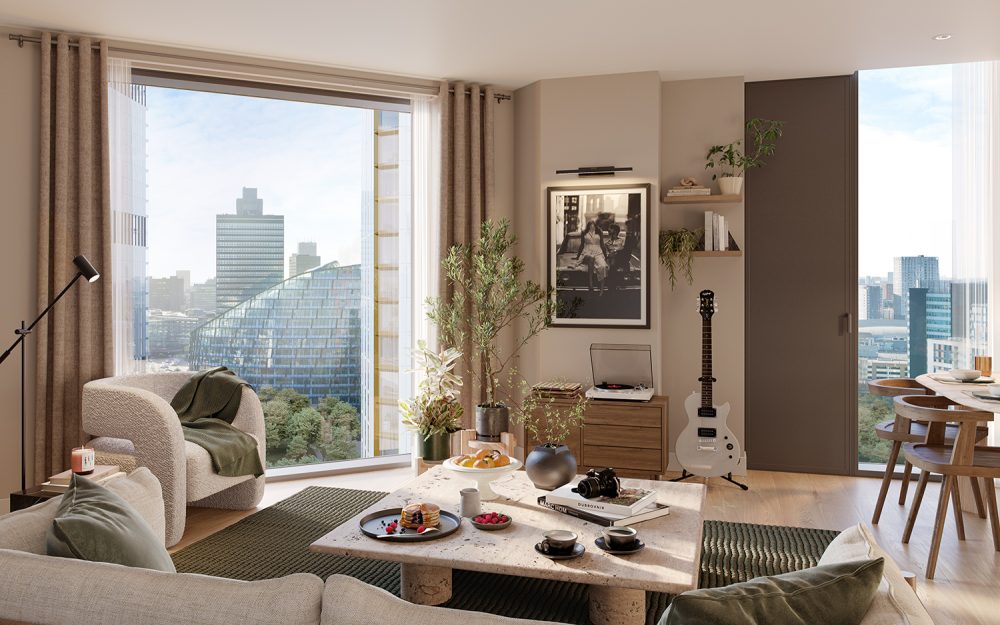 Each of the Crown View flats have been carefully designed with unique picture-frame windows. The idea is to provide an unrivalled dual perspective of the skyline across the great city of Manchester, of both its natural beauty in the Irk River Valley and the industrial magnificence of this northern powerhouse.
From Crown View, you can take in some stunning views of the city's distinctive architecture and enjoy some breathtaking sunrises and sunsets. The ideal way to start and end the day.
Living Areas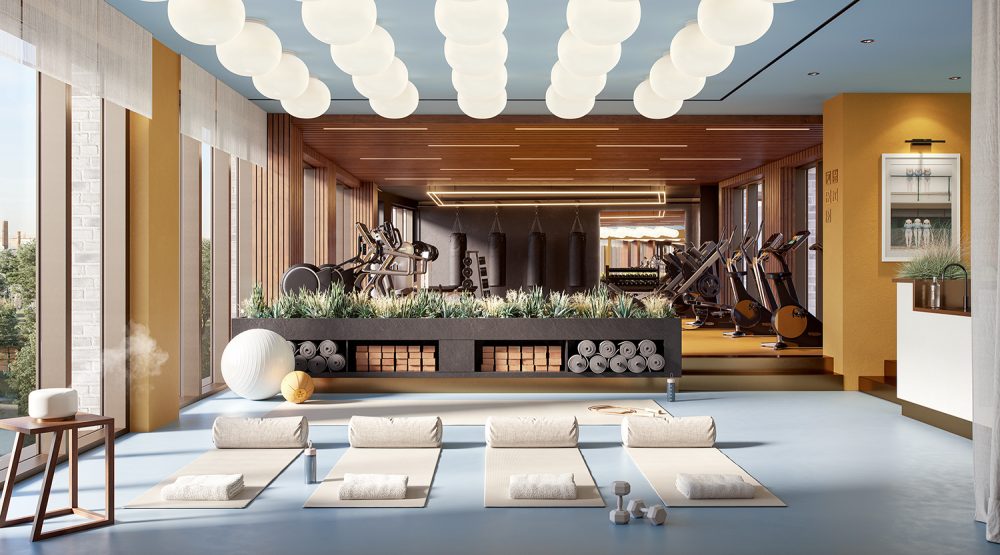 The Crown View apartments have been designed to be luminous and spacious. The open-plan living areas – the kitchen, dining area and lounge – give the apartment a sense of liberty and uncomplicated tranquillity.
Vinyl plank flooring and a neutral colour scheme lend each room in the apartments a natural, modern feel. That simple, fresh design allows you to put your own individual stamp on the apartment.
The large, picture-frame windows, perfectly positioned at the forefront of the building invite plenty of natural light into the rooms as well as offer unobstructed views of the city of Manchester.
Surging Demand
The growing demand for new homes is testament to Manchester's resurgence as a global destination. The city has one of Europe's largest student populations, with over 100,000 students, and a graduate retention rate of over 60%. The increasing number of young professionals choosing to call Manchester home is attracting more and more national and international companies, with ITV and BBC at MediaCity in Salford, and the likes of Google, KPMG, Amazon, Hewlett Packard Enterprise, BP and AstraZeneca all setting up offices in the city.
As the job market grows, so does the residential market. Property prices are expected to increase by 17% between 2021 and 2025, while rental growth is forecast to hit 16.5% over the same period.
This marks Manchester as one of the UK's most exciting investment opportunities, with Crown View playing a key role in the city's residential and commercial resurgence. Don't miss this opportunity to be the first to invest in the largest regeneration the city has seen, find your home today at Crown View of Victoria Riverside.
To know more about the overseas property market, RSVP or WhatsApp us for more! 
RSVP