Date: 13 – 14 August 2022 (Sat & Sun)
Session 1: 12:00pm – 2:00pm (Eng)
Session 2: 2:00pm – 4:00 pm (Canto)
Session 3: 4:00pm – 6:00 pm (Canto)
Venue: Diamond Ballroom, Level 3, The Ritz-Carlton, Hong Kong
Seamlessly connects Exchange 106 and Exchange Mall
with the 10 acres of Central Park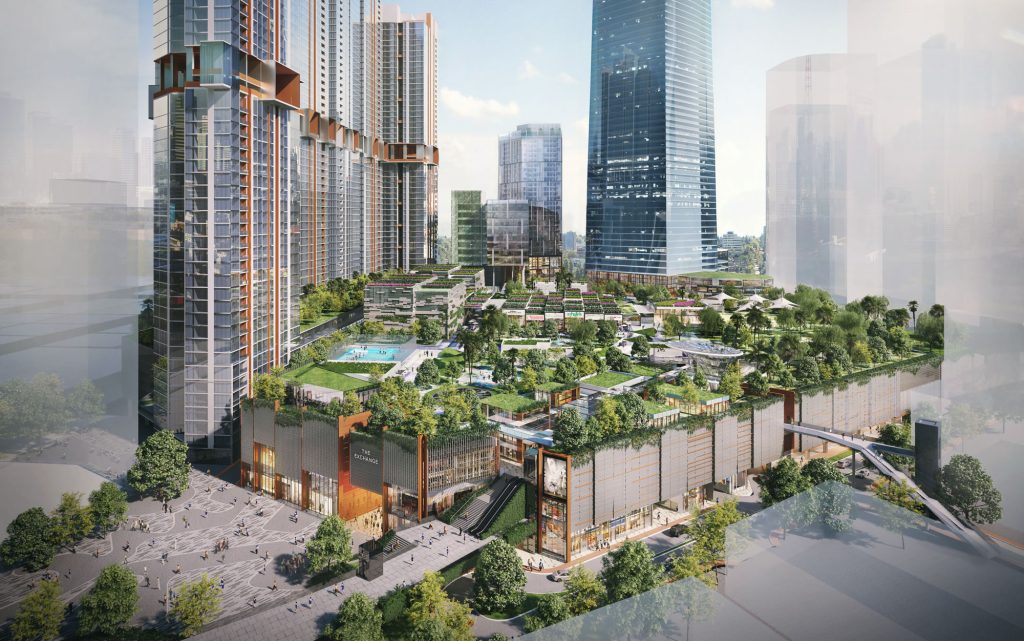 70m Away from TRX MRT Interchange Station and
KL's only and largest MRT interchange stations for Line 1 and 2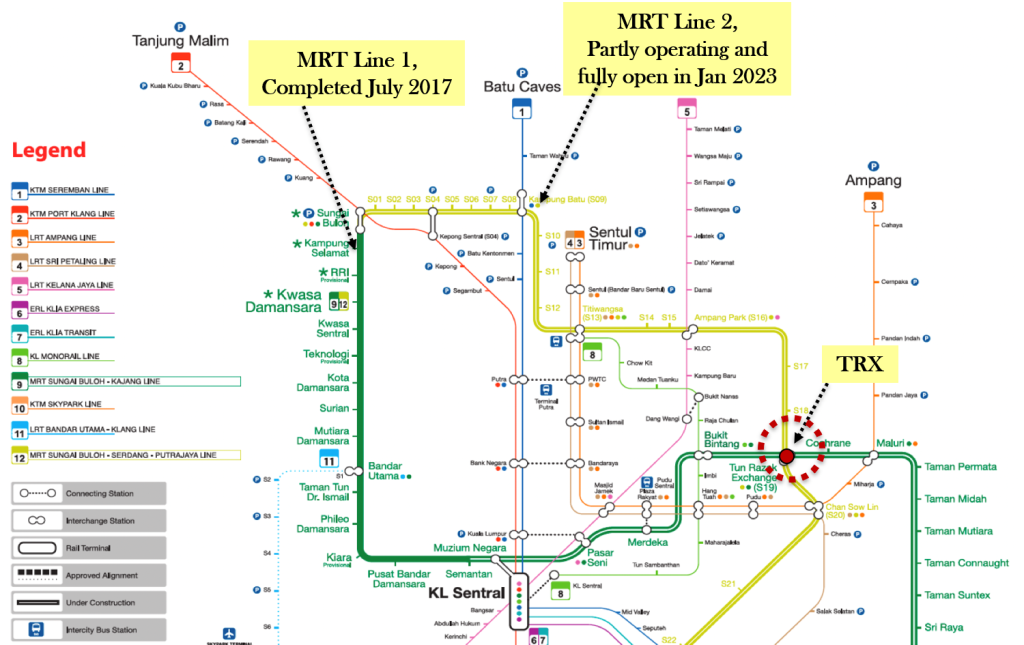 Why Hongkongers choose Malaysia? Just four-hour flight from Hong Kong; Malaysia was once a British colony, the roads and voltages are similar to those in Hong Kong. Cities in Asia with one of the lowest international school fees: the learning environment is relatively relaxed for children, and the tuition fees are relatively low. International schools in Malaysia do not have systems such as bonds or nomination rights, which attracts parent's attention. According to HKET, the Tuition fee for Primary school is about MYR 40,000 a year. (HKD 80,000), MYR 60,000 (HKD 120,000) per year for middle school.
High-end integrated residences, TRX Residences, poised to be a future landmark of KL. TRX Residence is located in the heart of Kuala Lumpur, just 70 meters from TRX MRT Station. Developed by top Australian developer – Lendlease, that had developed projects like Barangaroo South in Sydney, Australia, Elephant and Castle in London, United Kingdom, Paya Lebar Quarter in Singapore.
The largest complex projects in Kuala Lumpur. The project integrates the financial center TRX , Grade A office buildings, and a 2.2-million-sq ft shopping center, five-star hotel, and public transportation. It is part of Malaysia's initiative to strengthen its position as a leader in global Islamic Finance.
Comparable to West Kowloon ICC – The financial district, TRX, will be the new central business district of Kuala Lumpur. The masterplan has a value of USD10 billion and will feature a concentration of bluechip and multinational firms including HSBC, Prudential, Lendlease, Affin Bank, Mulia Group and IJM. In addition, TRX will be in the same league as Hong Kong's West Kowloon, home to the tallest skyscraper in Southeast Asia – Exchange 106, a 2.2-million-square-feet shopping mall, and the only MRT interchange station.TRX Residences is set to be the only premier integrated residences in Tun Razak Exchange with direct connections to the shopping mall and 70 metres away from the MRT station. Starting from around MYR 1M with a high investment potential, the condo will attract a vast community of financial and expat professionals.
Many International Schools Nearby – Just 5 to 10 minutes drive to the nearby International Schools, such as the Taylor's Int'l School, SAYFOL International School, Eaton House International School, etc. There are a total of 55 international schools in Kuala Lumpur, and the International schools mainly adopt IB, American and British courses. According to HKET, The average score of IELTS candidates in the 2017 International English Proficiency Test is the highest in Asia, and many students studying in international schools are also able to enter the top 100 universities in the world.
First price list of TRX Residences Tower B is now exclusively launched! Price starts from HKD1.95 million, with high investment potential, attracting a large pool of financial and foreign professionals to rent nearby properties!
Project features:
–Close to KLCC, the famous international landmark, Petronas Twin Towers
– 90,000 sq. ft. facilities
– All available units in Tower A Phase 1 have been sold
– 1 to 3 bedroom freehold residences with parking spaces
– Estimated rental yield of 5% p.a.*
– Price starts from HKD1.95 million, expected completion in 2024
Malaysia My Second Home (MM2H) Visa is a multiple entry visa which is valid for 5 years. When one family member applies, the whole family enjoys staying in Malaysia. In this seminar, we invited the former banker to analyse the potential locations in Malaysia, the future prospects of Kuala Lumpur, and more surrounding information of the project. 


【Malaysia Property Investment Seminar】
Date: 13-14 August 2022 (Saturday & Sunday)
Venue: Diamond Ballroom, Level 3, The Ritz-Carlton
Session: 12 – 2pm (English)/ 2 – 4pm (Canto)/ 4 – 6pm (Canto)
WhatsApp / 查詢:5226 1138 (https://wa.link/5887gk)
🔺Seats are limited, only by appointment.
Disclaimer:The information, text, photos contained herein are provided solely for the convenience of interested parties and no warranty or representation as to their accuracy, correctness or completeness is made by Ashton Hawks or the sellers, none of whom shall have any liability or obligation with respect thereto. These offerings are made subject to contract, correction of errors, omissions, prior sales, change of price or terms or withdrawal from the market without notice. Information provided is for reference only and does not constitute all or any part of a contract. Ashton Hawks and its representatives work exclusively in relation to properties outside Hong Kong and are not required to be nor are licensed under the Estate Agents Ordinance (Cap. 511 of the Laws of Hong Kong) to deal with properties situated in Hong Kong. Digital illustrations are indicative only. *Rental yield is projected by the agency and not guaranteed by the developer.