Thailand
Thailand is one of the world's most beautiful countries and widely known as the 'Land of Smiles'. It is not difficult to see why Thailand is one of the top destinations for expats worldwide – the diverse natural landscapes of the country, cultural heritage, inspiring ancient and modern architecture, world famous cuisine and warmth, and the friendly and hospitable people. It is easy to live a comfortable lifestyle similar to that of the West for a much lower cost of living, and you get to enjoy tropical climate all year round and access to modern comforts and conveniences, including affordable and quality medical care.
Thailand's comprehensive transportation system means plenty of air, rail and road options to get you from one place to another inside the country. From turquoise seas and white sand beaches, jagged limestone cliffs to beach-rimmed islands, inexpensive domestic routes and more than a dozen of airports take you to almost every spot in the country within a few hours.
This exotic county has always been international investors' favorite property investment destination, especially those from Hong Kong, China, Singapore, Malaysia, Russia and Australia. Overseas buyers also consider Thailand as one of the best places to retire abroad and an ideal destination to purchase a vacation home. Thailand's current real estate prices are still comparatively low and the rental yield is very attractive. This can be attributed to the level of economic development of the country and most importantly, Thailand's regulations radically restrict expats to buying condominiums and its land laws limit foreign ownership of Thai property. Only 49 percent of the total space of a condominium building can be allocated to foreign buyers.
Nevertheless, there are exciting property investment opportunities in popular areas such as Bangkok, Phuket, Pattaya and Chiang Mai, where property prices are growing amid the global economic downturn. Condominiums and holiday properties in these areas are most welcome by tourists and expat business professionals, thus having great rental potential.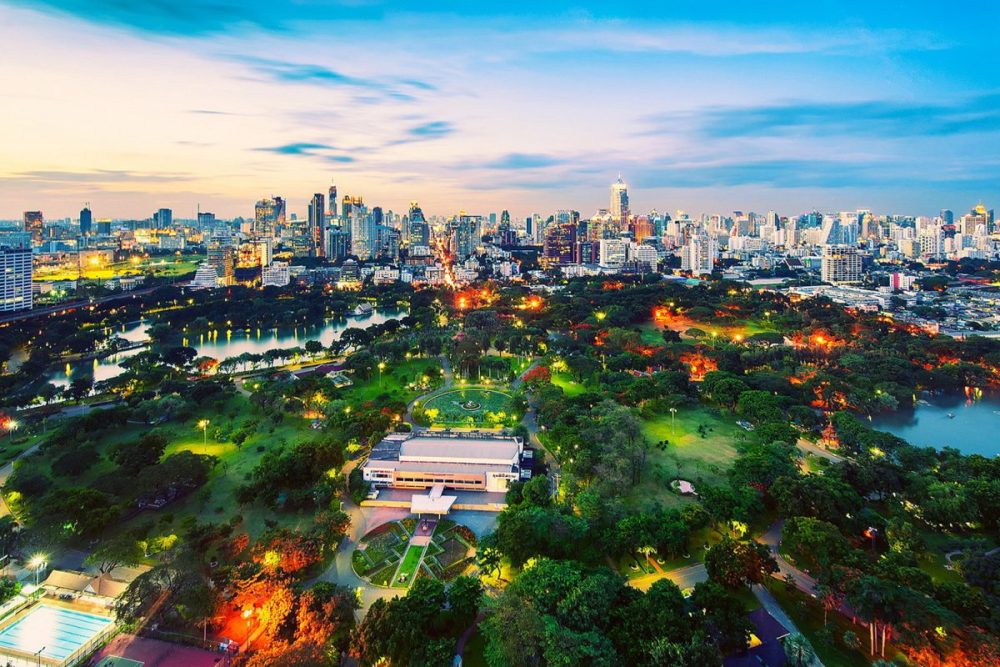 Bangkok
In recent years, investors are sinking money into Bangkok as it is becoming a business hub of Asia. Government's investment into infrastructure has increased the confidence of housing buyers. To improve Bangkok's traffic, Bangkok government's effort in expanding its mass transit routes has driven more developments along the metro system or BTS Sky Train. There are also plans for a high speed railway connecting China to Thailand, which may potentially attract more than 2 million Chinese tourists each year. The housing price of prime central areas are rising and some are selling up to Bt 600,000 per sq. m. A popular development like 98 Wireless by Ralph Lauren on Wireless Road are priced from Bt 60 million to more than Bt 300 million.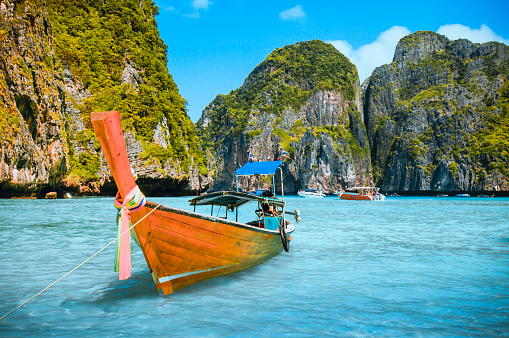 Phuket
Located on the west-southern part of Thailand, Phuket is Asia's premier resort island with amazing natural beauty including sandy beaches, five-star resorts, relaxing spas, magnificent golf courses, yacht marinas, a plethora of fine restaurants, vibrant nightlife and excellent shopping malls. It is also completed with modern and first class infrastructures like private hospitals and international schools. Needless to say, the cost of living is very low compared to Europe or other premier resort destinations, which makes it a much loved place for tourists and ideal for retirement.
Phuket has expanded its airport and infrastructure to transform the renowned tourist destination into the Sailing Hub of Asia in recent years. This brings positive effect to the fast growing property market of Phuket with an increasing number of luxury projects by internationally-renowned property developers. Environmentally-friendly planning laws and height restrictions ensure that developments are low key and low density. More, overseas buyers are very eager to purchase quality properties condominiums, houses and luxury villas for investment. Rental returns continue to remain high as more and more vacation goers are opting for the privacy of a rental property over a hotel room. With visitor arrivals growing each year to more than 5 million, the demand for holiday rentals will continue to grow.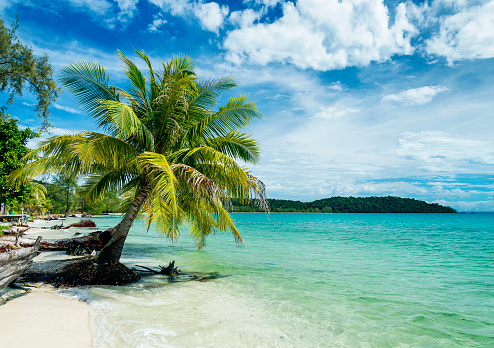 Pattaya
Pattaya is a resort city with its own mayor and administration system, only about 100 km south-east of Bangkok. With a vast industrial estate and development zone, Pattaya offers the rare distinction of beach destination and having all the creature comforts of a major metropolis. The delights of sun, sea and sand, combined with outstanding entertainment, commercial and tourist attractions, have made this formerly sleepy fishing village a big winner amongst expats from all over the globe and city dwellers from Bangkok – a mere two hours or so away – seeking the perfect retirement spot or weekend getaway. Real estate in Pattaya has been one of the fastest growing and most sustainable industries, and the number of property developments currently underway is a clear indicator that this trend is set to continue.
Pattaya's property market has matured to the extent that property developments are on par with international standards and trends. Unlike Bangkok, land is readily available in Pattaya, providing investors with opportunities of buying stand-alone houses or investing at a housing estate. However, the hassle-free option of condominiums that offer a lock-up-and-go lifestyle (and also given the advantages in terms of foreign ownership), remains undoubtedly the most popular and fastest-growing real estate trend.
A number of top developers of Thailand and some international developers from Russia, Indian and China have launched condominium projects in Pattaya. These attract an equal mix of Thai and foreign buyers. Riding on the property boom of Thailand, Pattaya shows promising future as a key market for Thai condominium development. Most of the projects are located on the beachfront or within close proximity of the beach. Ensuring sea views from units is a crucial element for grade-A developments in achieving high prices. The average price of grade-A high-rise condominium developments at prime beachfront locations is now between Bt 85,000 and 110,000 baht per sq. m.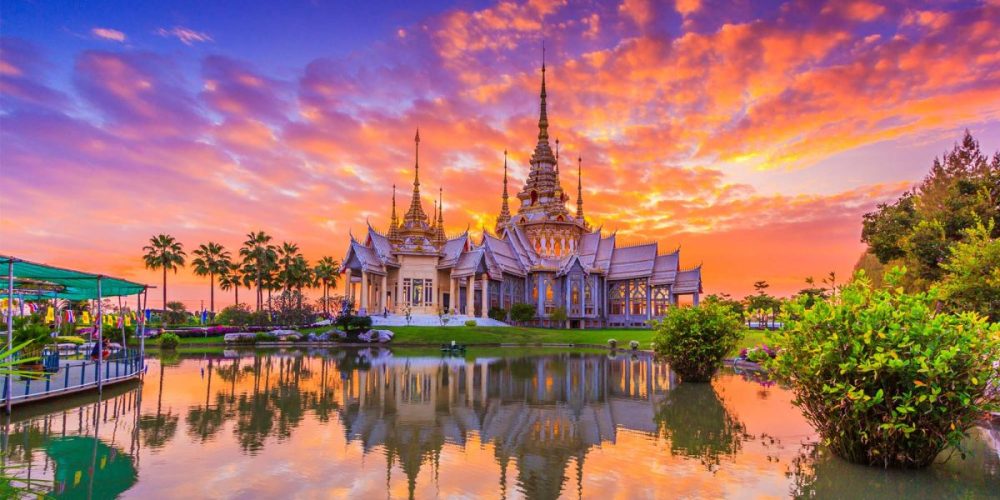 Chiang Mai
Chiang Mai is the largest and most culturally significant city in Northern Thailand. Its historic importance is derived from its close proximity to the Ping River and major trading routes date back over 700 years to the Lanna period. Only 800 km from Bangkok, it is home to hundreds of Buddhist temples and almost 70 per cent of the province is covered by lush forests and mountains. The reverence for this history, combined with a mountainside setting explain why it is often regarded as a treasure-trove of natural beauty.
With an average temperature of around 77 F during the cool season, Chiang Mai sees some of the country's best weather. And here you have access to all of the modern conveniences and comforts of daily life, at some of the most reasonable prices in Thailand. You'll find vast dining options, modern movie theaters, shopping malls, as well as a JCI-accredited hospital offering quality, affordable medical care.
While the property industry in Chiang Mai is much smaller than in Bangkok or Pattaya, yet its emergent nature provides many good-value opportunities for individual buyers or larger scale investment. The biggest growth in Chiang Mai real estate from an investing perspective is the emergence of a luxury condominium sector. Initial developers had success based on the burgeoning numbers of foreigner retirees settling in Chiang Mai and those purchasing a holiday home. The most sought-after projects in Chiang Mai are the buildings along the riverfront by Thai's leasing developers, which retain their value. New, modern, upmarket condominiums are now being located outside the centre, in the trendy Nimmanhaemin area or the leafy Chan Khian area.